---
Following the new measures imposed by the Cuban and UK health authorities with the latest update on 15th January 2021 requiring that travellers carry out pre-departure testing for inbound passengers to England starting next Monday, Cuba is stepping in and trying to make things easier for UK holidaymakers so they can have their second PCR test done from the comfort of their resort or hotel before returning home.
Despite Cuba still being included in the list of safe countries to travel to as it continues to be included in the UK travel corridor, meaning that those going on holiday to Cuba won't have to self-isolate upon their return home, the UK government authorities have recently published a new requirement for all passengers to England to bring a negative PCR test taken within 72-hours of departure. This latest requirement applies to all inbound passengers to England, including UK nationals and comes into force on 04:00 GMT on Monday 18th January.
As was the case earlier and as we have previously reported, Cuba requires all foreign visitors to do a PCR test upon arrival in Cuba, which is done at the airport and whose cost will already be included in your airline ticket or travel package. This scenario continues to be the case, but Cuba is stepping up the ante and upon news of the new PCR requirement from the UK and Canadian authorities have made it easier for travellers to Cuba to get tested at the end of their holiday prior to returning home.
To this end, Cuban tourism authorities have deployed new PCR testing facilities at hotels and resorts in its main travel destinations. Starting now, visitors will be able to book a PCR test to be conducted at their hotel or resort for a $30 charge which must be paid with a credit or debit card only as cash payments will not be accepted for this service.
Among the first to benefit from this new service are Canadian holidaymakers, with Lessner Gomez, Director of the Cuba Tourist Board in Toronto praising the Cuban government's proactive move:
"It's great news that Cuba can offer this convenience to all Canadians visiting our beautiful country. Cuba has a world-class health system and the highest doctor/patient ratio in the world - three times more than Canada. We are totally ready to accommodate increased testing."
Upon arrival to their hotel or resort in Cuba, guests will be advised of the new PCR service at a welcome briefing detailing the procedure of onsite testing and how to book an appointment with hotel doctors.
Those staying in "casas particulares" will be able to get tested in any of the country's international clinics, which are located islandwide.
As always, at CubaDirect we're one step ahead of the travel news in the international sphere, especially where Cuba is concerned and more so than ever now with the rapidly changing COVID-19 situation, and are fully prepared with a proactive attitude to face changes as they come. We're ready to advise our clients on the latest measures and how they will affect their Cuba travel plans, reassuring them that by booking with us we will ensure minimum disruption to their Cuba holiday experience. Trust us, you're in the safest hands!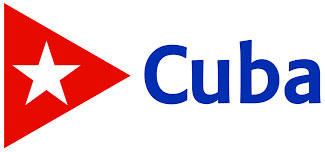 Produced in collaboration
with the Cuba Tourist Board.