---
An article by MINTUR (Cuba's ministry of tourism) has been published stating that Cuba has updated the quarantine regulations for visitors who arrive as part of tour packages from tour operators accredited by the Ministry of Tourism. Read on and find out more about this great piece of breaking news!
Organised tourism, or "tour packages"
Cuba's ministry of tourism (MINTUR - Ministerio de Turismo de Cuba) has published in its official portal the welcome news stating that the Caribbean island's quarantine regulations have been softened for visitors who arrive as part of tour packages accredited by the Ministry of Tourism.
But what exactly is a "tour package"? Specifically, it's categorised as "organised tourism", and can be defined as:
"Consisting of a trip booked through a tour operator or travel agency, which includes accommodation and transportation as a whole; and other services requested by the client."
Cuba has been remarkably proactive in its fight against COVID-19, and there are currently two vaccines being rolled out on the island alone. Few countries in the whole of Latin America have seen such a stand against the pandemic, which has thrust Cuba to the forefront of being the Caribbean's top tip and safest destination to visit in 2021.
The Cuban government is currently undergoing a huge drive to vaccinate all of the island's tourism workers to keep the sector thriving, and all the hotels and resorts currently open have all the latest COVID-19 safety measure and protocols in place.
Yes, the pandemic has hit the island's tourism industry hard, but no one can say Cuba hasn't fought back.
What are the protocols for these tourist packages now?
As the article by MINTUR explains, when arriving in Cuba, it is mandatory to have a negative result of the COVID-19 diagnostic PCR test, carried out 72 hours before your trip, and certified by laboratories in your country of origin. What's more, you must have an insurance policy that covers COVID-19.
At the airport entrance, you will be PCR tested, and you will be transferred to your hotel accommodation, where you will obtain the result of the test within 24 hours. Then, after receiving a negative PCR test result, you can enjoy your travel plans.
If you need to bring the result of a PCR test with you when you return to your country of origin, you can request it from the medical staff of the hotel facility.
This is clearly great news for travellers who are considering Cuba as a holiday destination this Summer, and could further tip many holidaymakers' favour towards the "Pearl of the Caribbean" over other destinations that are far less equipped to deal with the pandemic.
Cuba: An island open just for you!
With the news that visitors who travel to the island with accredited tour operators no longer have to quarantine, people arriving are free to explore the multitude of wonders that Cuba offers with lower tourist numbers than normal.
This update in the current COVID protocols for Cuba is a really great time to seize the moment and visit Cuba. There really never has been a better moment to gaze upon the marvellous and vibrant cities of Havana, Santiago de Cuba, or Cienfuegos, the unchanged colonial towns of Trinidad and Baracoa, or the natural wonders of Viñales.
It feels as though Cuba is open just for you!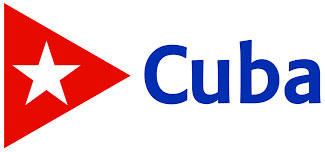 Produced in collaboration
with the Cuba Tourist Board.