---
On the 15th of November, all of Cuba's ten international airports including Havana, Varadero, and Holguin have reopened following encouraging news regarding decreasing COVID-19 cases. Read on and find out more!
Welcome back to Cuba!
That's right, it's the news many travellers have been waiting for. Welcome back to Cuba! The Caribbean island has now reopened its borders for international travellers.
In truth, while borders completely reopened on 15th November, measures have in fact been relaxed before this.
As news website Travel Daily Media states:
"Cuban or foreign travellers will no longer have to take a PCR test when they arrive at the Cuban border, as of 15 November. Cuban health authorities will be able to take random samples as an additional control measure. Cuban travellers living in the country will still need to go to the GP's office or health centre to be monitored, within 48 hours of arrival." - Travel Daily Media
What are the Coronavirus protocols now?
According to the Cuban Ministry of Tourism (MINTUR), all international travellers (Cuban or foreign) arriving in the country will have to present a health passport or international COVID-19 certificate with vaccines certified by the corresponding regulatory bodies in every country or region (FDA, EMA, MHRA, WHO).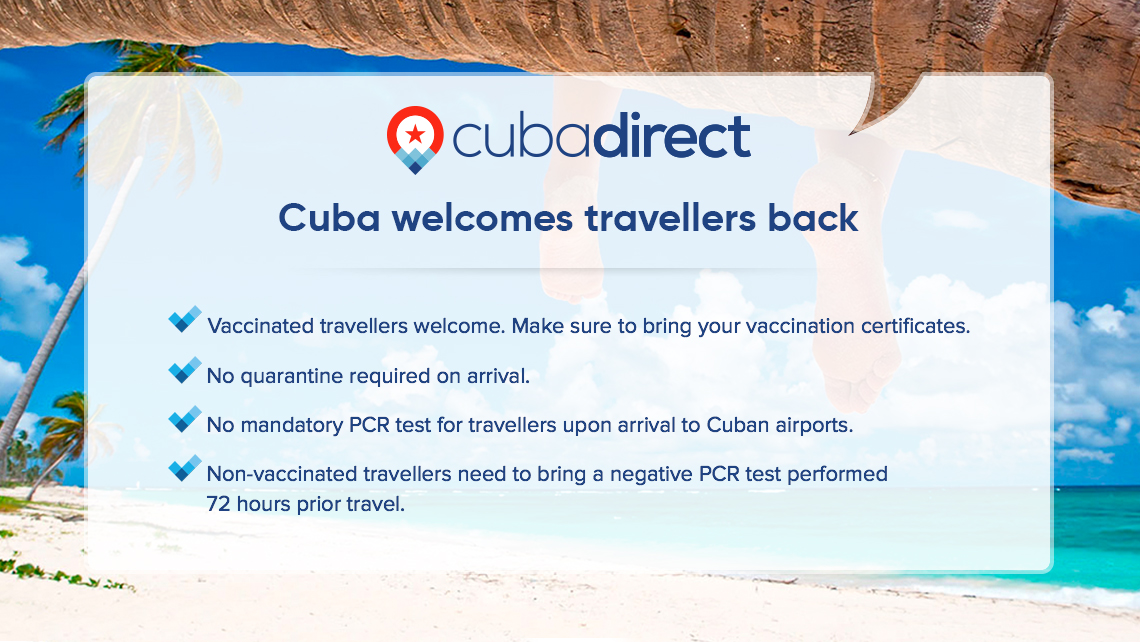 Most of these bodies accept the following vaccines: Pfizer, AstraZeneca, Janssen, Moderna and Sinopharm. The Cuban immunisation schedule is also enough to enter the country.
This means that if you have a card that proves you've been vaccinated with one of the Cuban vaccines, you can use it as an authorised certificate.
As the article by Travel Daily Media states:
"Travellers who haven't been fully vaccinated or can't present a health passport or COVID-19 vaccine certificate, must show a negative PCR test result that must be taken no more than 72 hours before travelling." - Travel Daily Media
Cuba's proud fight against COVID-19
Hand in hand with the great news that Cuban airports are reopening, interestingly, Cuba was the first country in the world to initiate the mass immunisation of children from the age of two, a campaign that began on 3rd September with a combination of the Soberana 02 (two doses) and Soberana Plus (one dose) vaccines.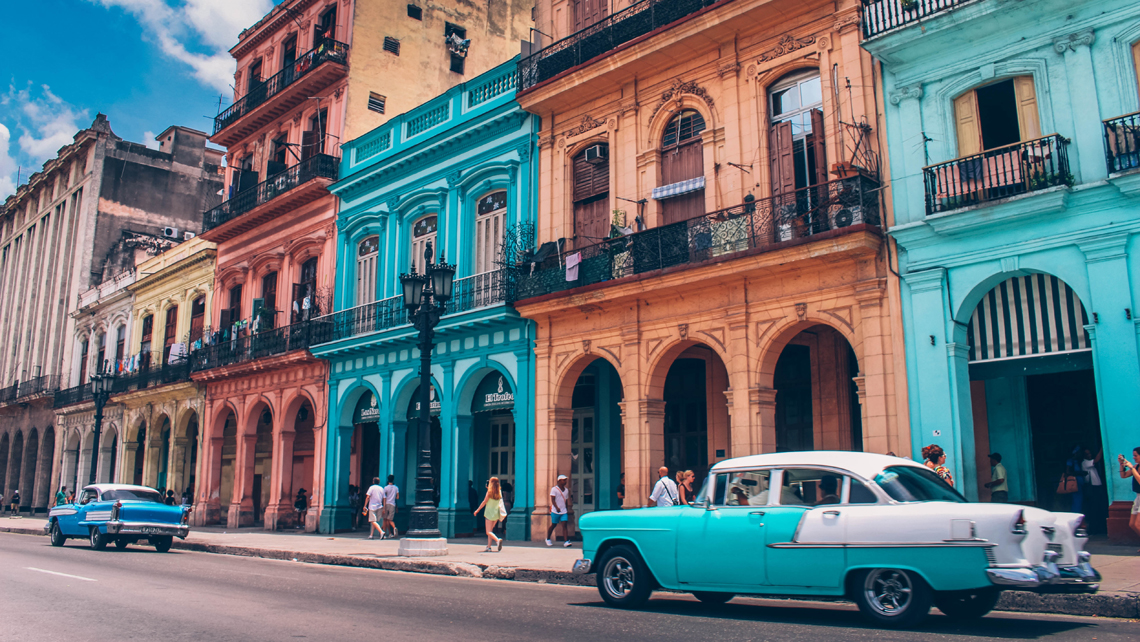 No fewer than five vaccines have been produced by the Cuban medical authorities, and not too many people know that the island has more than 30 years of experience in producing vaccines.
Some, such as hepatitis B or anti-meningococcal have been widely used all over Latin America, as well as other countries all over the world after having been approved and supported by the World Health Organisation (WHO).
Making up for lost time
Before the Coronavirus pandemic, tourism represented the second official source of foreign income in Cuba, behind the sale of professional services abroad. Tourism also contributed around 10% of the Gross Domestic Product (GDP).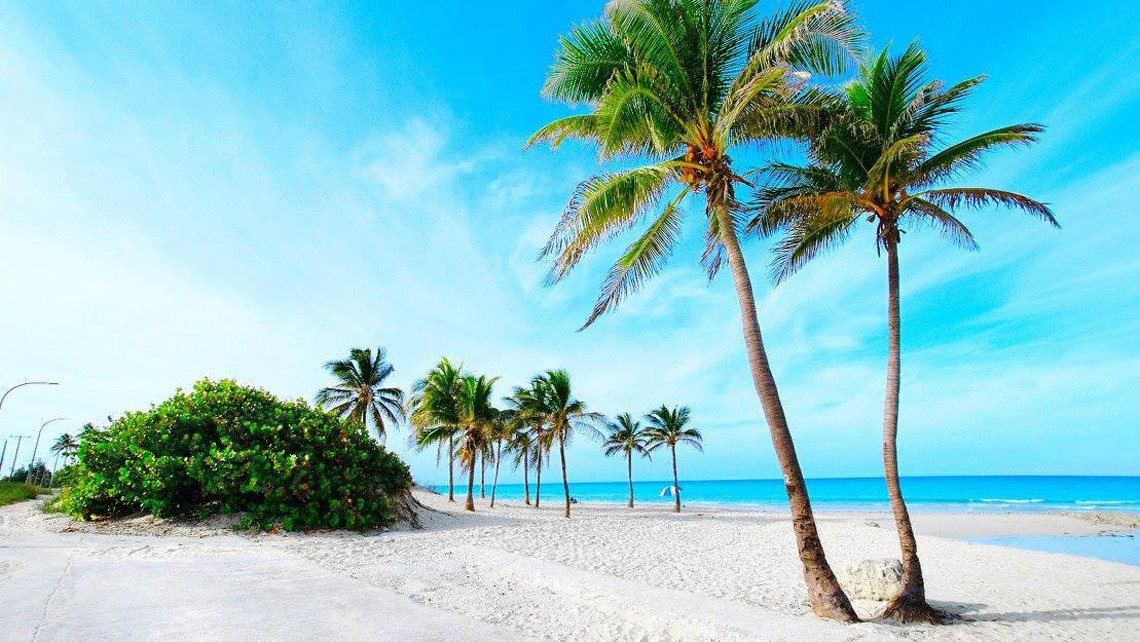 Therefore, reopening its airports will serve Cuba well. This year, Cuba has welcomed 225,417 foreign tourists from January to May, almost two million fewer than in the same period of 2020, according to the National Office of Statistics and Information (ONEI).
The Caribbean country hoped to welcome around 4.5 million international visitors in 2020, and reverse the fall of 9.3% of 2019, when 4.2 million tourists travelled to the country, 436,352 fewer than in 2018.
It's likely that with Cuba's mild winter climate, superb beaches, stunning geographical beauty, countless tourist gems around the island, and nine UNESCO heritage sites, the re-opening of the airports along with the Cuban health authorities' solid plan to have 100% of Cubans vaccinated by the end of the year will see the "Pearl of the Caribbean" start welcoming holidaymakers back to its white sandy beaches very soon.