---
Hotel chain Iberostar has invited well-known Spanish travel blogger Paco Nadal to stay at the Iberostar Parque Central in Havana and Iberostar Selection Ensenachos in Jardines del Rey. Read on and find out more about Paco's trip to the "Pearl of the Caribbean"!
An intrepid traveller re-visits a fascinating island
Paco Nadal describes himself as "restless", but it goes deeper than that. Originally from Murcia, Spain, he has always specialised in travel and nature. He has been publishing travel reports for more than two decades in specialised magazines such as "El Viajar" (El Pais), Altaïr, Viajar, Lonely Planet, Traveler, Siete Leguas o Viajes (National Geographic), as well as writing travel guides for the editorial Aguilar.
He is the author of Paco Nadal's Travel Blog found in "El Pais", one of the most widely read and influential travel blogs in the Spanish language, where he recounts his adventures.
So for a restless, experienced and intrepid traveller who is determined to see some of the world's most fascinating places, where better to start than the "Pearl of the Caribbean", one of the planet's most interesting places, and genuinely unique?
Paco Nadal and Cuba, a perfect match?
On the website 1000sitiosquever (1,000 places to see) he eulogises Cuba, stating:
"Cuba is a destination unlike any other, full of superb landscapes and living culture and history. Its capital, Old Havana is one of the best colonial cities in America. The island provokes any traveller's imagination because there are many Cubas. There is the Cuba of keys and beaches, some of the most coveted in the Caribbean. Then there's the colonial Cuba of Havana, Trinidad or Cienfuegos. And also, the real Cuba with a social and economic situation that is far from normal. But the best of Cuba are the Cubans." - Paco Nadal
As Paco Nadal states, Cuba is an island that can effortlessly cater for any type of traveller. Many people visit these shores for the luxury hotels and resorts in Havana, Varadero, Trinidad, or Cayo Coco, where guests want for nothing and lounge on the white beaches, soaking up a Caribbean paradise.
However, adventurers, thrill-seekers, and history aficionados love Cuba for its mountains, its jungle trails, its rainforests, its unique wildlife, the unimaginably beautiful scenery, the subterranean caves, its lagoons and natural parks, as well as the unchanged colonial towns and villages that have dozed unchanged century after century.
An invitation impossible to refuse
Spanish hotel chain Iberostar Hotels and Resorts sent an invitation to Paco, inviting him to stay in the stunning Iberostar Parque Central, before he travelled to Cayo Ensenachos, part of the archipelago Jardines del Rey, near Cayo Santa Maria. There, he was invited to stay at the Iberostar Selection Ensenachos. Similar route to what Marina Comes followed in Cuba a few days ago. Talk about an invitation that's impossible to turn down!
Iberostar Parque Central
The five-star Iberostar Parque Central really is the perfect hotel from which guests can experience Cuba's capital city, Havana.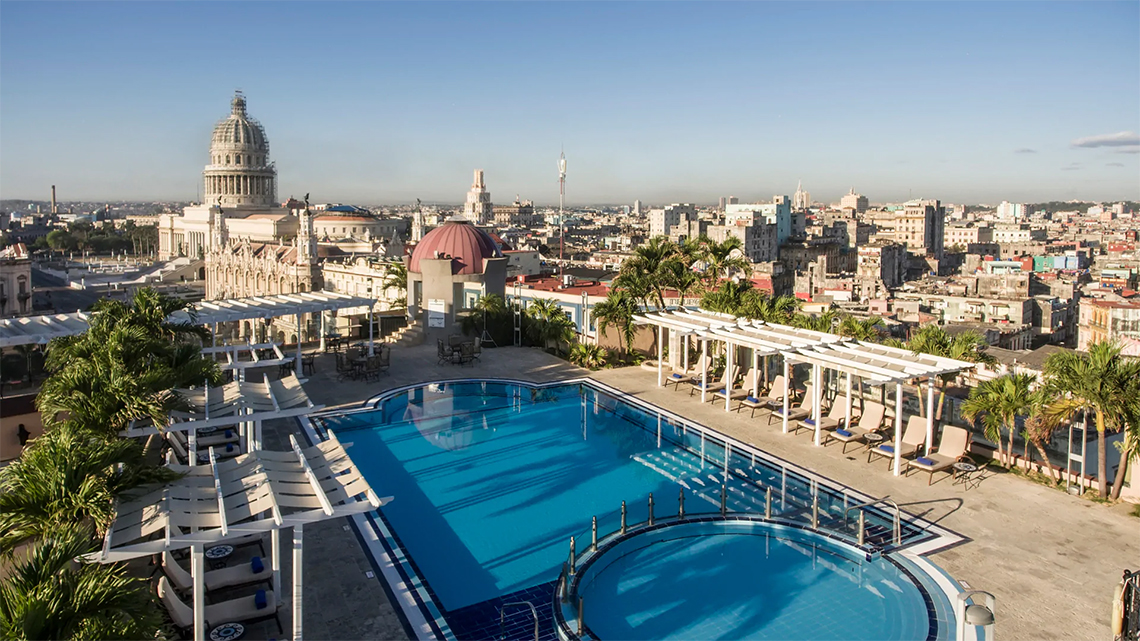 Thanks to its central location, right on the boundary between Havana Centro and Old Havana, it's easy to get around on foot as you're just a couple of minutes' stroll from the Capitolio, 300 metres from Calle Obispo, and 10 minutes' walk to the famous Malecon.
The hotel offers a gorgeous swimming pool with a rooftop bar, several sun terraces, and four restaurants, some of them among the very best of Havana.
Iberostar Selection Ensenachos
Iberostar's presence in Cuba is only reinforced by another 5-star luxury all-inclusive resort, the beautiful Iberostar Selection Ensenachos.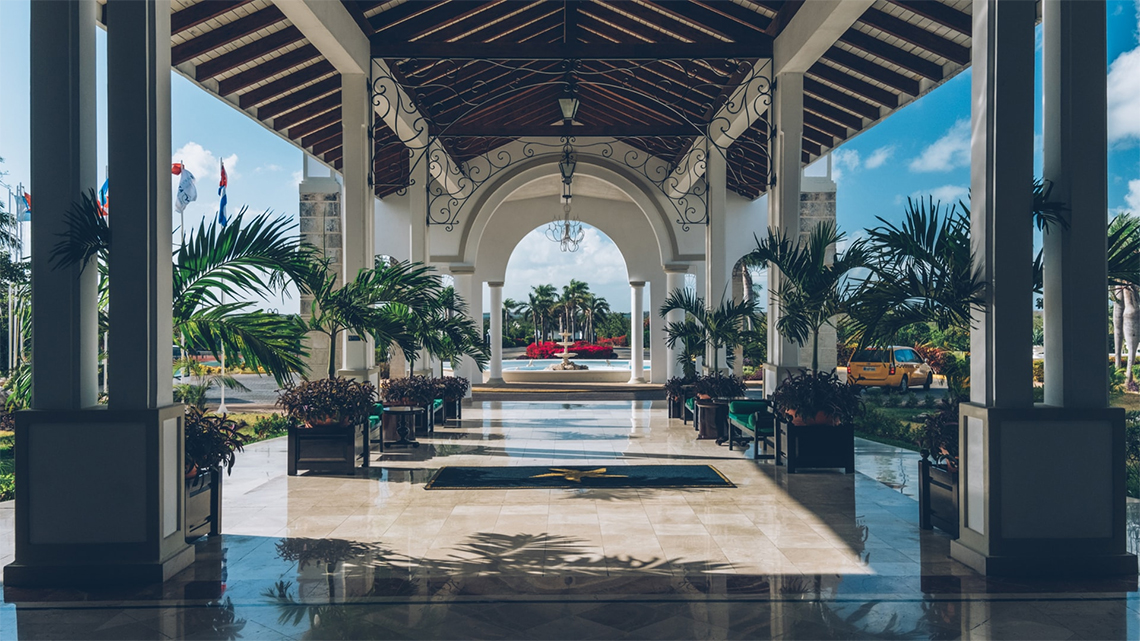 Here, you can savour the sun, the fine cuisine, some of the world's best beaches, and all the luxury facilities that the hotel offers you.
There's a hydrotherapy area which has become famous in all Cuba, professional masseurs, an Italian restaurant, a Japanese restaurant, a Mediterranean restaurant and a Cuban speciality restaurant which cater for every culinary taste, as well as a buffet.
"Imagine a small, practically virgin island, perfect weather, three kilometres of beaches whose beauty leaves you speechless, the delicious aroma of wonderful food and all the time in the world to enjoy it. Now open your eyes: you are at the Iberostar Selection Ensenachos hotel. You can dream of our hotel, or you can experience it for yourself."
Paco Nadal fell for the charm of the area's beauty, anyway, posting that the beaches were "stunning" and "almost totally empty".
Back to Havana following the Hemingway trail
A trip to Floridita
All good things must come to an end, and Paco Nadal's next destination was back to Havana before his return flight to Spain. However, keen to experience more of the local culture whilst in Cuba's capital city, Nadal chose to visit "Floridita", a historic fish restaurant and cocktail bar in Havana's old town.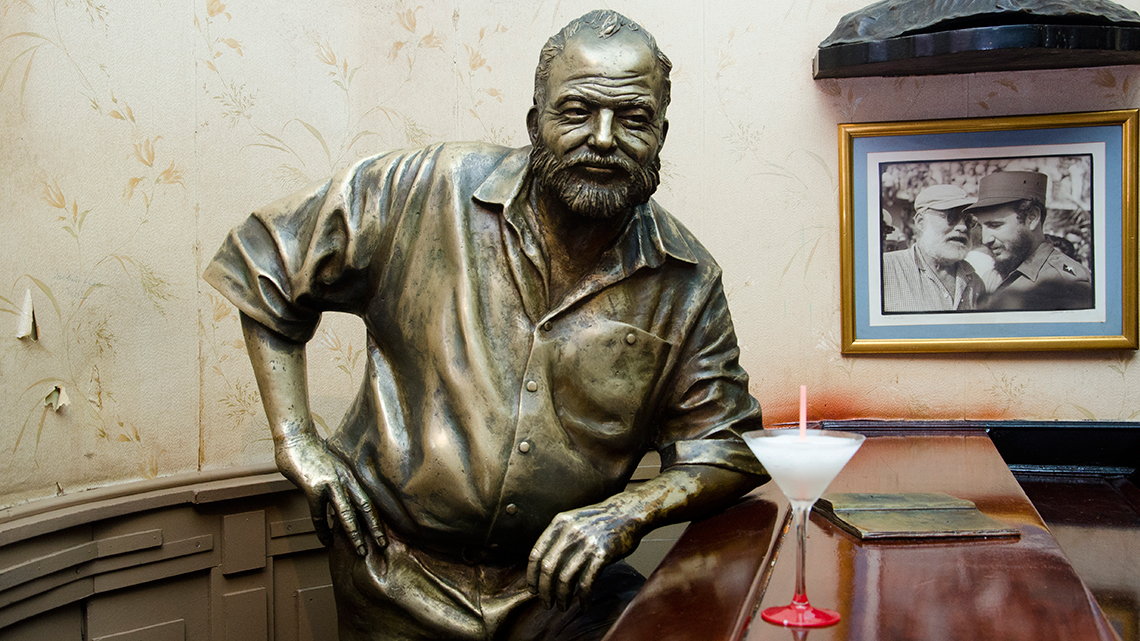 The bar initially opened in 1817, but it was in 1914 when the Catalan immigrant Constantino Vert started working in the bar as a bartender that something magical happened. Vert is credited for inventing the frozen daiquiri in the early 1930s, a drink that became linked to the fame of Floridita!
Due to its popularity, the establishment was frequented by many generations of international intellectuals and artists like Ezra Pound, Graham Greene, and Ernest Hemingway.
The bar now boasts a bronze statue of Ernest Hemingway positioned in his favourite spot at the end of the bar, and a small plaque stating:
"My mojito in the Bodeguita del Medio and my daiquiri in the Floridita."
Bodeguita del Medio
So if Hemingway liked his daiquiris in Floridita, where did he drink his mojitos? That was a question evidently on Paco Nadal's mind too as he chose to pop into Bodeguita del Medio, a restaurant-bar in Havana, Cuba.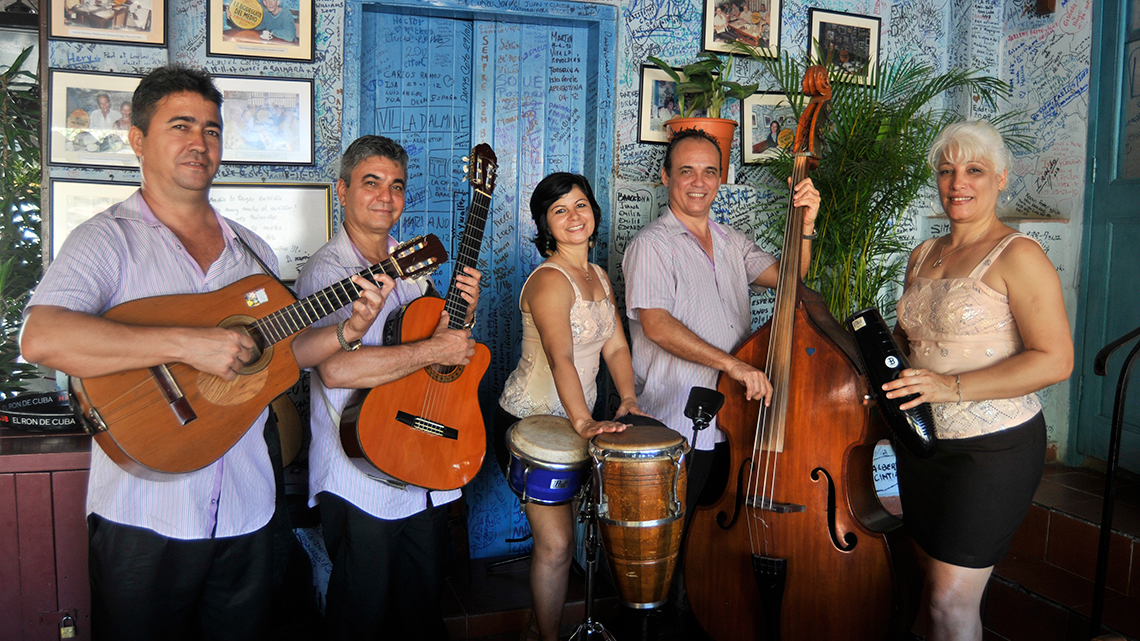 La Bodeguita lays claim to being the birthplace of the Mojito cocktail, a speciality here since it opened in 1942. Again, many famous people have come through its doors on a regular basis, from Salvador Allende, the poet Pablo Neruda, the artist Josignacio, Gabriel Garcia Marquez, Nat King Cole, and many others, including Hemingway. The rooms are famous for being full of curious objects, frames, photos, and the walls are covered by signatures of famous customers, recounting the island's past.
Breaking records with Cueto
Keen to experience more of Havana's unique atmosphere, Paco Nadal chose to visit "Triada", where he met local legend Jose Castelar, or "Cueto", famous for rolling the world's longest cigar, at 264 feet - a Guinness World Record!
It's no secret that Cuban cigars are thought to be the best in the world, and Castelar's record dates back to 2001 where after more than 300 hours, his 81-metre cigar held off competition from cigar-rollers from Puerto Rico and the United States. We don't know whether Paco Nadal was tempted to try it!
Back to Spain, but memories that last forever
As with every traveller who visits Cuba, Nadal left for Spain, but with unforgettable experiences and memories that last a lifetime.
He was invited by Iberostar, but embraced by the whole island. With all the charms that Cuba has to offer any type of traveller, it's likely that Paco Nadal's trip to the "Pearl of the Caribbean" won't be his last, and many others will follow too!