---
An article by Fifa.com has reported that football is on the rise in Cuba, gradually usurping baseball as the Caribbean island's most popular sport. Read on and find out more about this interesting topic!
Football - a truly global game, winning hearts in Cuba
Whether you call it football, soccer, fútbol, fußball or Calcio, there's no denying that the beautiful game is played the world over. From Teeside to Tierra del Fuego, Verona to Vladivostok, men and women play in professional leagues and young children have kickabouts in parks and playgrounds.
Interestingly, the Caribbean island of Cuba seems to have caught the bug too. As an article by Fifa.com reports, in a country traditionally more interested in baseball, more and more young people are choosing goalie gloves over catchers mitts.
"For many years Cuba has been most known for producing top-class baseball players. The shift seems to be a generational one. Nowadays, young kids playing football in the streets of Old Havana is a common sight."
Football in Cuba, a chequered history
Although not exactly described as illustrious, Cuba does feature in football's historic tomes. There were four Cubans in the first-ever Real Madrid side founded in 1902 and a Cuban midfielder, Chus Alonso, scored the first-ever official goal in the Santiago Bernabeu stadium. And although the national team's last, and only, FIFA World Cup appearance was in 1938, there's the genuine belief they can qualify for Qatar in 2022.
After a setback in Guatemala where they lost their opening fixture 1-0, Pablo Elier Sanchez's Cuban side will also have to face Curaçao, St. Vincent and the Grenadines, and the British Virgin Islands. No, they're not all powerhouses, but every journey has to start somewhere.
In need of a superstar
Cuba, like every emerging footballing nation, is in need of a superstar to get behind. Someone to lead the nation and to carry the team. Argentina have Messi. Sweden have Ibrahimovic. Portugal have Cristiano Ronaldo. Wales have Bale. Could Cuba's answer be hidden away in rural Norfolk?
Onel Lazaro Hernandez Mayea is Cuba's best bet. Plying his trade in England's second-tier for Norwich City, he's one of the genuine stand-out players and a fan-favourite. After gathering some Premier League experience in the 2019 - 2020 season, Norwich is runaway leaders of the Championship this season and promotion back to what is one of the world's best leagues looks a certainty.
This could be the platform that Hernandez needs to get Cuban children into the sport, moving the nation on to the next level in footballing terms.
What's more, in Cuba's latest national team squad, there have been call-ups for players playing their trade in Spain, the USA, and Brazil.
"We have so many kids in Cuba that love football, and they just want to live the dream that I lived." - Onel Hernandez
Let's not forget that Cuba's economy plays a part in this footballing revolution. Baseball isn't cheap with the equipment needed and there's great difficulty in getting all the necessary gear in Cuba. Considering you need a bat, a baseball, a catcher's mitt, a batting helmet, batting gloves, the catcher's protective gear, cleats - even if you don't get everything, the price adds up.
Football is easier on the wallet. Just one ball and you're away.
So, what's the future for football in Cuba?
Success breeds success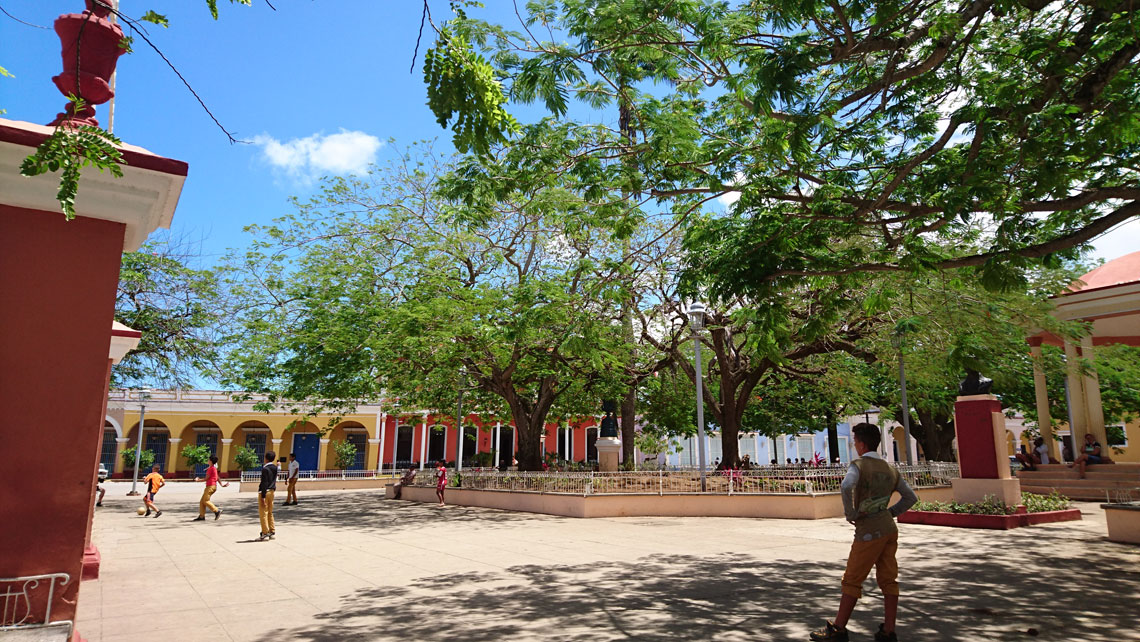 Clearly, whenever small nations are exceptionally good at a particular sport, the whole populace buys into it and it becomes the culture. Think New Zealand and Rugby Union, or Switzerland and skiing.
"At this moment, football is on a par with baseball in Cuba. Young people like football very much. But if the Cuban national team gets good results in this World Cup qualifying tournament, more and more people will like football." - Cuban Football Federation President Luis Hernandez
In fact, they're not starting from scratch either. Cuba won the Caribbean Cup for the first time in 2012 before the regional tournament was abolished in favour of the new CONCACAF Nations League. They have also consistently qualified for the bi-annual CONCACAF Gold Cup since 1998, only missing out three times since.
Now the onus is on Cuba to harness this mild success and reinvest it into every level of the Cuban footballing structure. It's only then that we'll see Cuba on the world stage, just as we did back in 1938.
Who knows? There could be more Cubans lining up in the Real Madrid team in generations to come.
¡Viva la revolución futbolística!