---
CubaDirect has compiled a list of places where travellers can obtain their Fit to Fly Certificate in a fast and reliable way. The vast majority of these providers offers results in 24 or 48 hours. A Fit to Fly Certificate is a letter signed by a doctor that confirms your fitness to fly and board a plane. Have a look.
Cuba is now open to UK visitors and some specific measures have been put in place that includes testing before you travel. Entry requirements can change at any time so we recommend regularly checking the FCDO website for most up to date information.
Although we have no direct affiliation with any private medical providers who offer PCR testing, we've compiled a list of some of the options available to you.
The organisations listed and the associated costs is intended as a reference point. CubaDirect can't guarantee nor is responsible for the quality of the service you receive or the timeliness of the results. We recommend you speak with the provider you are proposing to use and take careful note of their advice and terms and conditions before using their services.
Customers who have flights booked with TUI could benefit from discounts with some suppliers, for more information check this page on TUI's website.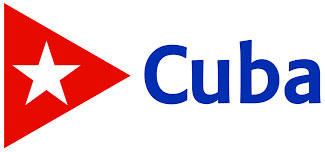 Produced in collaboration
with the Cuba Tourist Board.