---
French news network France 24 has published an article about Cuba's own "Chevy Doctor" whose mission is to keep classic 1950s Chevrolets on the Cuban roads. Read on and find out more about the man responsible for the upkeep of Havana's personality!
Chevrolets - how an American car defines Cuba's personality
Conjuring up images of Havana isn't tricky, even if you've never visited Cuba. The brightly coloured facades of the old colonial architecture are as iconic as the wonderful old cars that speed past them. Spectacular 1950s Fords, Chevrolets, Plymouths, Chryslers, and Oldsmobiles define Havana's effortless chic.
In the first half of the 20th century, Cuba imported tens of thousands of American cars, at the time brand new. However, after the 1959 revolution, the Unites States declared economic sanctions against Fidel Castro's government and suddenly, the influx stopped.
As these sanctions crippled the imports of newer cars, as well as the parts and tools to maintain the older ones, Cubans had to simply make do. Through a mixture of inventiveness, ingenuity, imagination and innovation, these old 1950s cars were fixed up to last decades.
Although thousands of Soviet Ladas were imported from the USSR, today it is estimated that some 60,000 American classic vehicles from the 1940s and 1950s are still in circulation in Cuba, their owners relying on them to shuttle tourists around from place to place. Indeed, today, these cars are as much of an attraction as Mojitos and cigars.
Pablo Manso - a self-taught genius
One such Cubano who works to keep these wonderful old cars on the road is Pablo Manso, the "Chevy Doctor".
As the article by France 24 tells us:
"Pablo Manso makes his living in a very particular niche: repairing Chevrolets from 1955, 1956 and 1957. The self-taught technician plies his trade in a workshop he built 15 years ago at his home in Placetas, a small city in the rural centre of the island. He recreates Chevy parts with machines he built himself." - France 24
Pablo Manso claims that modern cars hold no interest for him and that his labour of love took years to perfect, working day and night on a trial and error basis.
Happily, his efforts have paid off and today, Chevrolet owners from all over the world look to him to help keep their cars up and running.
"People are commissioning pieces from many countries. I have received orders from the United States, Canada, Italy and Spain." - Pablo Manso
A modern touch to preserve an old beauty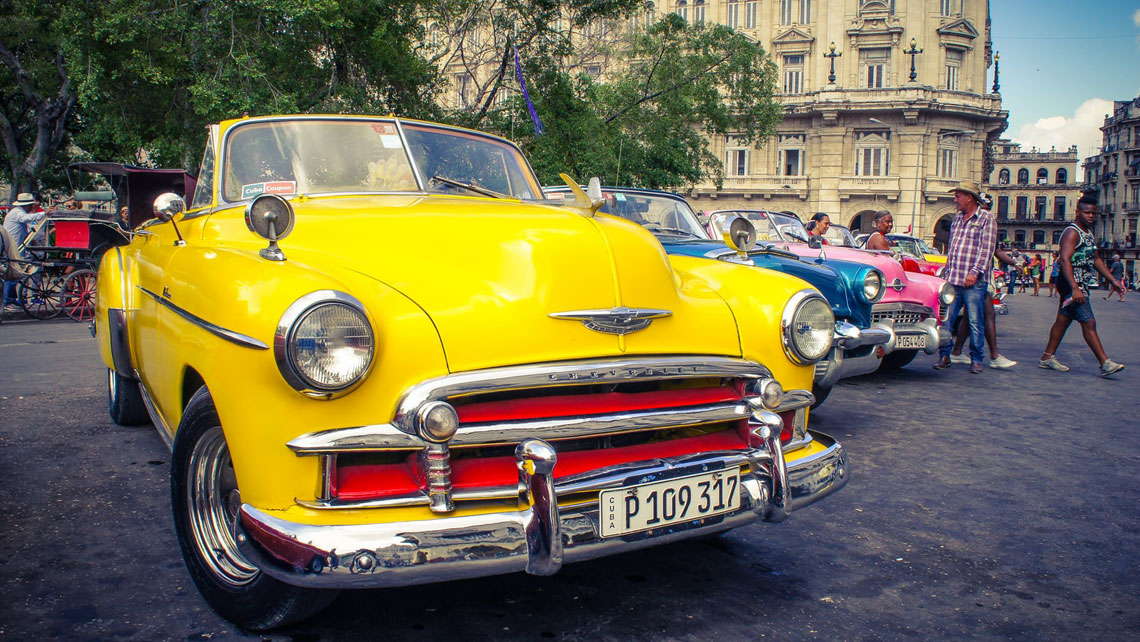 Just as you would instal a new boiler in a beautiful old 17th-century cottage, or put new strings on a Stradivarius, Pablo Manso does admit that some of his masterpieces do need a touch of modernity.
His own red and white 1955 Chevrolet Bel Air has a Toyota engine as the original just couldn't survive over six decades of such constant use.
So what is it about the Chevrolet that Manso loves so much?
"Chevrolet made a leap towards modernity in 1955, so that specific year, as well as 1956 and 1957 were the main years of success." - Pablo Manso
That would explain why he focuses on Chevys made from those three years. They're big, they're beautiful, and they're actually really decent cars too.
Anyone who has ever driven a Chevy is used to it turning heads, but Manso's business has started to turn a few too.
As the article by France 24 informs us, Manso recalls once getting a visit from the head of a Chevrolet workshop in Miami, accompanied by the manager of a car parts factory in Taiwan who got goosebumps at seeing the fruits of Manso's labours.
In a world of cultural homogeneity, it looks as though Cuba's unique personality isn't changing at all!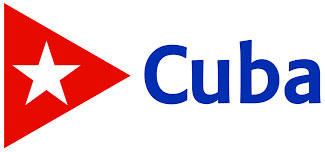 Produced in collaboration
with the Cuba Tourist Board.