---
Kempinski Hotels has completed the construction of a unique hotel experience on one of Cuba's most beautiful beaches. And they're opening very soon, find out more!
Cuba boasts many beautiful beaches, so many that there is an endless debate about which is the country's finest. One beach that often gets mentioned is Playa Pilar, located on Cayo Guillermo, one of Cuba's many keys that are situated off the north coast. The beach gets its name from a yacht that was owned by the writer Ernest Hemingway, who featured this area at the end of his novel "Islands in the Stream," and it is here that the Kempinski Hotels have been putting the finishing touches to what promises to be a special place to stay.
According to the hotel's official website:
"Cayo Guillermo Resort Kempinski is designed for an unforgettable experience that includes chic accommodations, irresistible culinary highlights next to the waves, healing spa traditions, and precious beachfront moments of peace."
The luxurious all-inclusive resort has a total of 222 rooms that are set around the turquoise waters and white sands.
Travel writer Ruaridh Nicoll has written an extensive review for the Daily Telegraph of his experience of staying at the hotel during the pre-launch. Here he describes his arrival:
"In a futuristic buggy, we took a look at the sea rooms, passing what will be a high-end fish restaurant. Spidery furniture of warm woods sat next to white walls under palm ceilings. A door beside a huge circular bath led to a plunge pool and then a ladder to the sea below."
The hotel is expected to fully open in late December or early January 2021. As with other Cuban hotels, it is following very high standards to keep the hotel as Covid-safe as possible.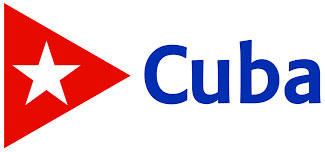 Produced in collaboration
with the Cuba Tourist Board.