---
Great news! Havana Airport is reopening in a matter of days to international flights. With health checks and free testing on arrival, here is the latest update.
The Cuban Prime Minister, Manuel Marrero Cruz, has confirmed that Havana Airport (HAV) is planning to reopen to international tourists in a few days' time. All other Cuban airports have already reopened, and this announcement means that very soon it will be possible for international tourists to once again land in Cuba's capital city.
The airport had originally closed in April to help contain the spread of COVID-19. Since then, Cuba has had one of the lowest rates of reported COVID-19 cases and deaths in Latin America. So low, in fact, that the country remains on the UK travel corridor list, as of November 5th, to check the latest list.
The Cuban Transport Minister has also confirmed that Havana Airport will follow the same stringent hygiene measures as the other airports to avoid the spread of any new COVID-19 cases. All tourists are expected to fill out a health form, have their temperature checked and also do a free PCR test upon arrival.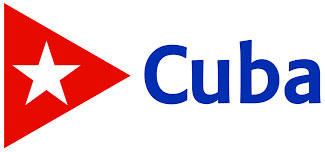 Produced in collaboration
with the Cuba Tourist Board.