---
After it was announced that Varadero would reopen to welcome back foreign holidaymakers on 15th October, Cuba's most popular beach resort is readying with preventative measures against coronavirus. Iberostar, in particular, has announced the opening of its hotels in Cuba and it does so with a set of new anti-COVID 19 measures to guarantee the safety of their guests.
Cuba is ready to start welcoming back international tourists to its most popular beach resort of Varadero after an official announcement that the area would open to foreign visitors on 15th October. In the initial phase of the planned reopening process, foreign holidaymakers will be able to stay in four and five-star hotels with some chains already announcing their preventive measures and new safety protocols to contain the spread of coronavirus. Varadero had previously been closed on 25th May and then restricted to national tourists only starting July. While most provinces in Cuba are now in the last and final stage of the de-scalation measures following confinement, Varadero but Havana and Ciego de Avila remain in stage 0, which means they still remain out of bounds for national and international visitors.
Varadero is a key driver in Cuba's tourism industry so it's reopening has been welcomed by Cuban tourism authorities and foreign tour operators alike, as well as filling with hope potential winter escape artists looking for sun and fun, especially now that we're so close to the peak winter season and the near-future looks bleaker than ever in Europe with the pandemic's increasingly worrying second wave. But in the midst of all this, why Cuba? Why should you travel there now? Is it safe to do so? We told you all about how Cuba is one of the best places in which to enjoy a blissful holiday right now and escape the coronavirus dread in our previous blog and now we're here to tell you why Varadero is one of your safest options when it comes to beach holiday destinations.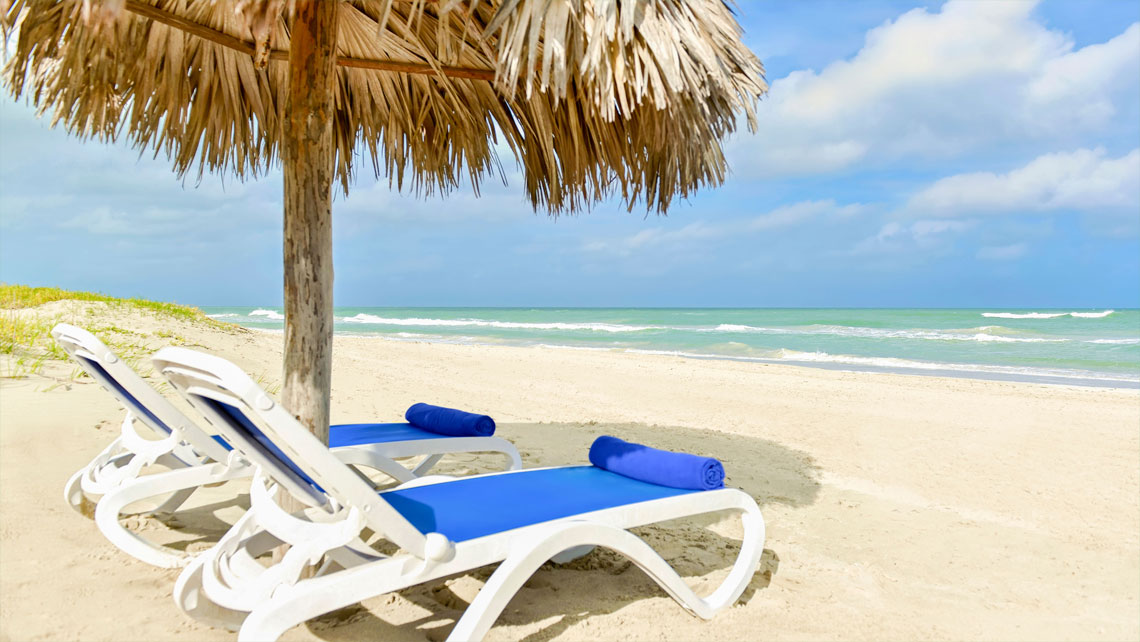 As Varadero reopens its doors to the world this October, Iberostar has announced the gradual opening of its Cuba hotels in Varadero with the first three to reopen on 15th October being the following: Iberostar Selection Varadero, Iberostar Selection Bella Vista Varadero and Iberostar Tainos. To these free, another three will follow in November: Iberostar Selection Ensenachos, Iberostar Selection Holguin and Iberostar Daiquiri.
Want to escape the global dire news about coronavirus in a safe environment? Want to learn more about how Cuba holidays in Varadero will be kept safe by following strict health protocols? Want to find out what Iberostar is doing to guarantee the safety of its Varadero guests? Keep reading.
New coronavirus measures applicable to all Cuba hotels in Varadero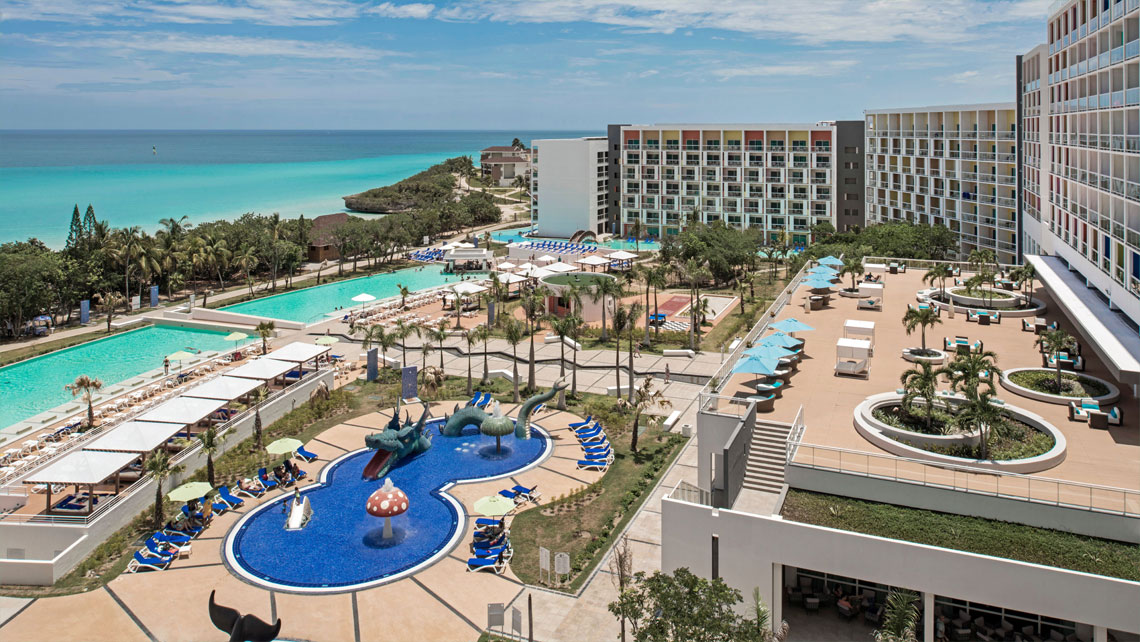 During the first phase of Varadero's reopening Cuban tourism authorities revealed that a specialised medical team will be present at all hotels which will periodically check the health of guests to detect symptoms related to coronavirus.
Another measure common to all hotels in Varadero will be the requirement to pay for all services using a credit or debit card in order to avoid the manipulation of cash and thus prevent unnecessary risk of contagion from human contact through physical exchanges. Excursions or activities outside each hotel resort will be within an approved zone and linked to the Gaviota and Chapelin marinas, gastronomic services, shopping centres and entertainment. The dolphinarium will also reopen.
Varadero's International Airport reopens
Considered Cuba's second main important due to the volume of visitors it receives (30% of incoming traffic), Varadero's International Airport has now reopened to foreign arrivals after having established new biosecurity protocols to welcome back visitors. After closing on 28th March to contain the spread of the pandemic, several infrastructural works were carried out throughout the airport and the closing presented itself as an opportunity to carry out maintenance work. Varadero's international airport now reopens with a fresh makeover and more health and hygiene measures in place.
Introducing Iberostar's new HOW WE CARE programme in Cuba
Among the first to announce the reopening in Varadero, Iberostar wants to instil peace of mind among future guests and holidaymakers with the launch of the "How we Care" programme. With the aim of making holiday stays as safe and carefree as possible again, the Spanish hotel chain has created new circularity policies across all of its resorts, in Cuba and beyond, with new hygiene and disinfection protocols verified by SGS, the world leading company in inspection, verification, testing and certification.
Safe Environment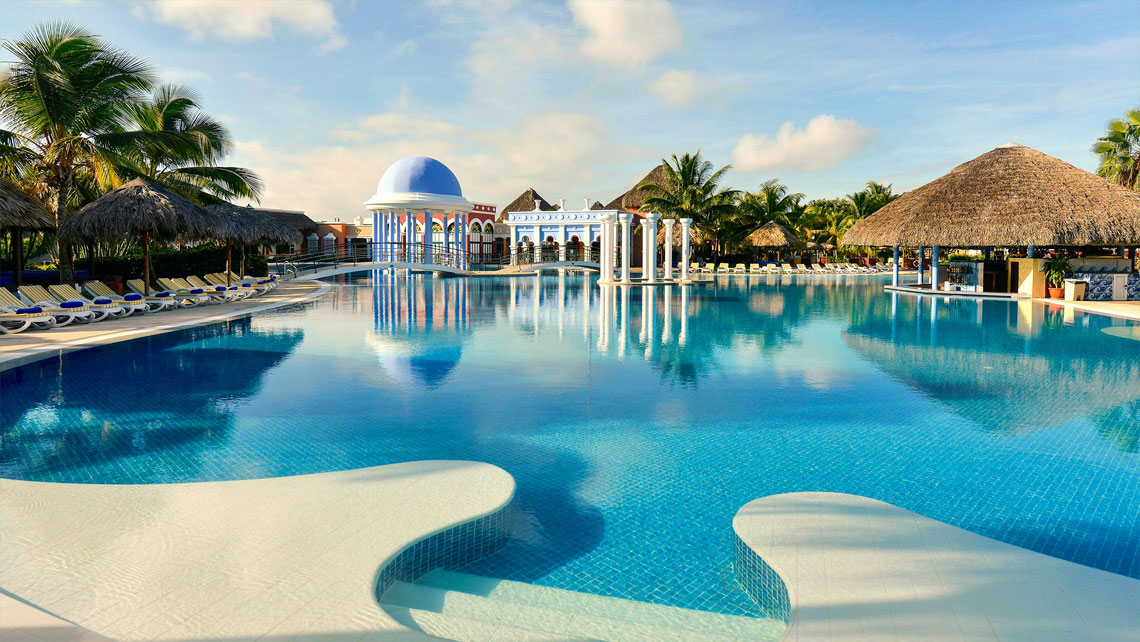 As part of their "safe environment" policies to protect guests, employees and the local ecosystem they have carried out external checks such as Earth Check, Cristal. All Iberostar properties also are in strict compliance with WHO health recommendations and local laws in relation to coronavirus-related protocol. Health checks for suppliers and employees are carried out frequently and all resorts have a 24/7 centralised medical service with ambulance and safety/isolation rooms in a designated area of each hotel.
Following Iberostar's Honest Food philosophy, all the food and ingredients are sourced from known local providers with controlled traceability while specialised personnel in hotels has been trained to implement hygiene and protection measures.
Elevated Hygiene Standards
As soon as you arrive to the hotel you will notice the emphasis on constant cleaning and disinfection with a reinforcement of hygiene measures designed to make guests feel at ease and leave all worries behind. Guests staying in either of Iberostar's Varadero hotels can get tuck into delicious food fare at the buffet with new safety measure like the single touch procedure, individually presented food plates and protocols to minimise food wastage.
Following advice from virology experts, Iberostar hotels have adapted a variety of protocols to the new circumstances with an increased frequency of disinfection of all indoors and outdoors space (before use and several times a day) coupled with a new cleaning programme.
A specific protocol to clean and disinfect rooms is also in place with a thorough cleaning of all textiles as well as all surfaces.
Safe Social Spaces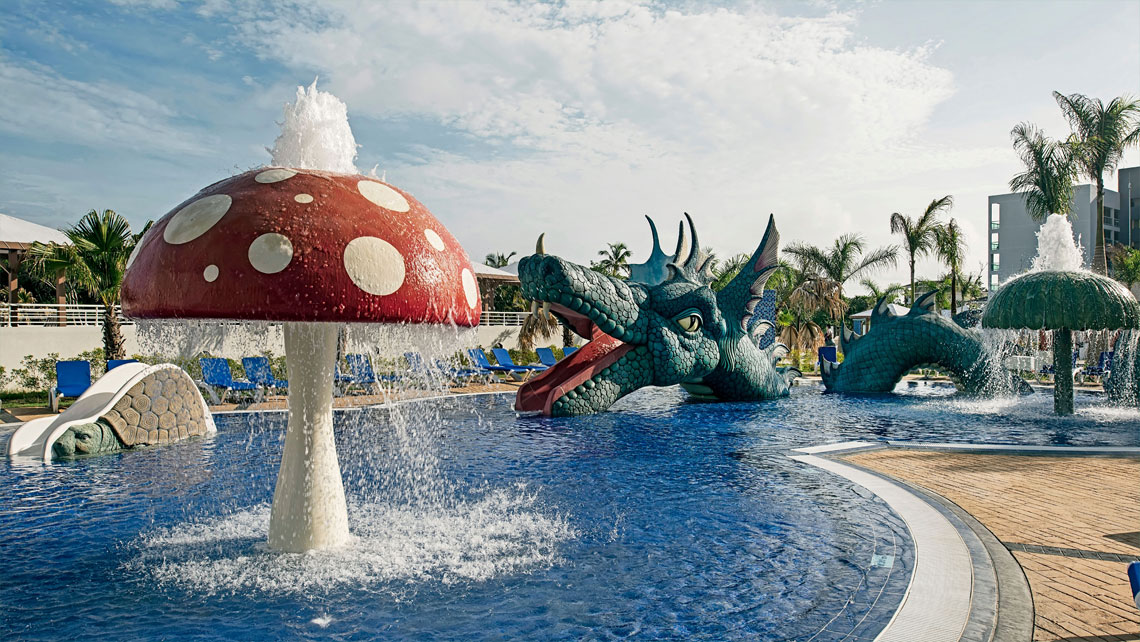 Who would want to spend a Cuba holiday indoors when there is beach and sun to enjoy? As enticing as Iberostar hotels' indoor spaces are, they are making more use of their open spaces not only for safety reasons but to emphasise the beauty and privilege of being in this blessed part of the world.
Varadero hotel's open spaces bring you closer to nature and further protect guests and employees. New signage is being put in place at Iberostar resorts to indicate the direction of the flow of people and avoid crowds forming at any point.
As a result, there are fewer tables spaced further between at the hotels' a la carte restaurant with prior bookings required. At buffet restaurants there is now more space between the different food sections with more seating and food stations now placed outdoors to create new dining experiences.
Hotel occupancy is also set at a maximum of 70% of their capacity, to further ensure spacing in common areas such as pools (sun loungers are set further apart) and lounges with furniture.
In addition to all this, guests can continue to enjoy meals in the comfort and safety of their rooms with room service.
When it comes to entertainment, most hotel activities have been redesigned to take place outdoors (workshops, dance classes, live music shows) or indoors with limited capacity. Furthermore, family activities will be carried out in smaller groups subject to prior booking, making family holidays a safer option for parents and children alike. On that note, Iberostar's signature Star Camp for kids will have a new "doctor superhero". character who will explain to kids how to safely interact and play together while following the new procedures with socially distanced games and more.
An Innovative Experience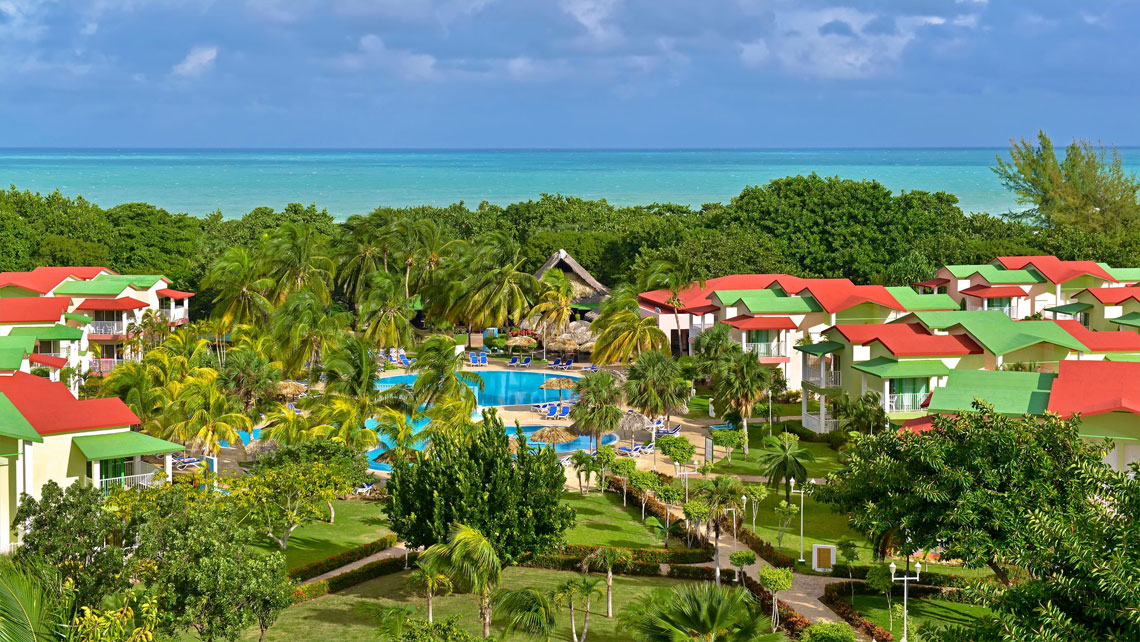 To round up Iberostar's efforts for coronavirus-safe holidays in Cuba, the hotel chain is promoting innovative ways for customer to communicate and interact with staff onsite, so that they can get personalised attention without face-to-face contact.
To that end, they have created a new digital pre-check-in service online that is also flexible and easier than ever before. The My room Online service is also temporarily suspended.
Following their paperless philosophy, restaurant menus and room menus have been replaced with digital media via their mobile phone app, Totems and QR codes. Paper versions will still be available for those that request it but the emphasis is on reducing the use of paper contact, both to avoid viral infection and for environmental reasons.
Iberostar has also improved their contactless experience through their app and 24-hour e-concierge service, which offers all of their hotel services a few clicks away; from booking a table for dinner to checking out menus, searching for entertainment options and activities and booking spa sessions.
Re-start your year with Iberostar in Cuba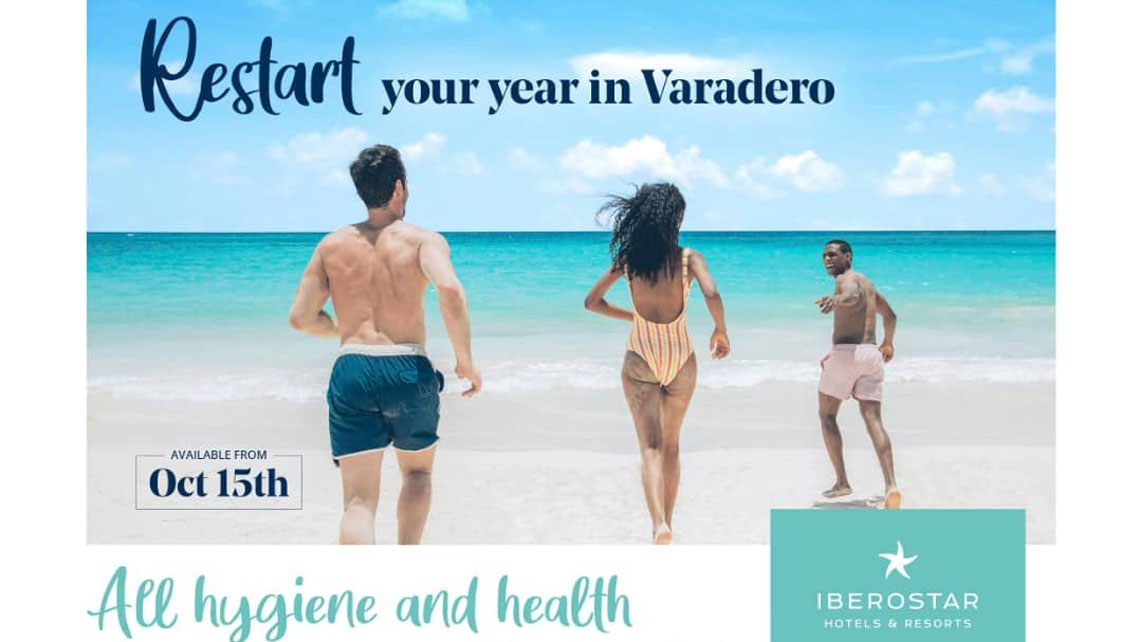 We can't go back in time and make 2020 a happier, less baffling and frustrating 2020, but as we ready for 2021 and wave goodbye to this disastrous year, we can recharge batteries and look forward to new starts with an invigorating Cuba holiday and be inspired by the warmth and beauty of the tropics. That's the message Iberostar wants to convey, a full reset and re-start with a de-stressing Cuba holiday on glorious Varadero beach this coming season.
Iberostar's #ReStartYourYear campaign intends to reignite the passion for travel among wary and understandably concerned worldwide holidaymakers by reassuring them that they can escape the gloom and doom in dreamy beach enclaves at resorts that follow strict safety measures in controlled spaces. The spread of the coronavirus pandemic in Cuba has had its peculiarities, as we explained in our previous blog, but it still remains one of the safest places in which to enjoy a tropical beach holiday this 2020!