---
After closing to international tourism in April 2020, the airport is now reopening with free PCR tests on arrival, and other safety measures. Here's the latest.
The Civil Aviation Institute of Cuba (IACC) has announced that Havana Airport (HAV) will be fully reopening at midnight on November 15th 2020. It will follow the same health and safety procedures as the rest of Cuba's airports, which have implemented a host of measures to prevent COVID-19 from entering the country. These include a free PCR test for all arriving passengers, as well as temperature checks and an obligatory health form. Since its closure Havana Airport, as with all the airports, has also been redesigned to incorporate social distancing measures.
The reopening of Havana Airport is great news for tourists. Cuba has reported one of the lowest levels of COVID-19 infections in Latin America, and the tourism industry has taken big steps to ensure that visitors to the country can have the holiday of a lifetime that is both enjoyable and safe. As winter approaches, Cuba is the ideal destination to visit now as its Caribbean climate provides lovely warm weather to be relaxing by the beach or experiencing Cuba's captivating cultural offerings.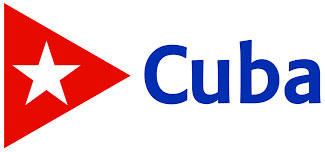 Produced in collaboration
with the Cuba Tourist Board.