---
The travel experts at Lonely Planet have published a guide about how to get around Havana as it isn't always as simple as you may think. Read on and find out more!
Which mode of transport is for you?
Havana is an unforgettable, fascinating place. But aside from being vibrant, fun, and chic, it's interesting. And what makes it interesting is that there are curious things about it. It really is unique. For example, although Havana has over two million inhabitants, there's no subterranean train system, so the "habaneros" have to make do by using the buses, or simply walking from A to B. This is because by western standards very few people own cars.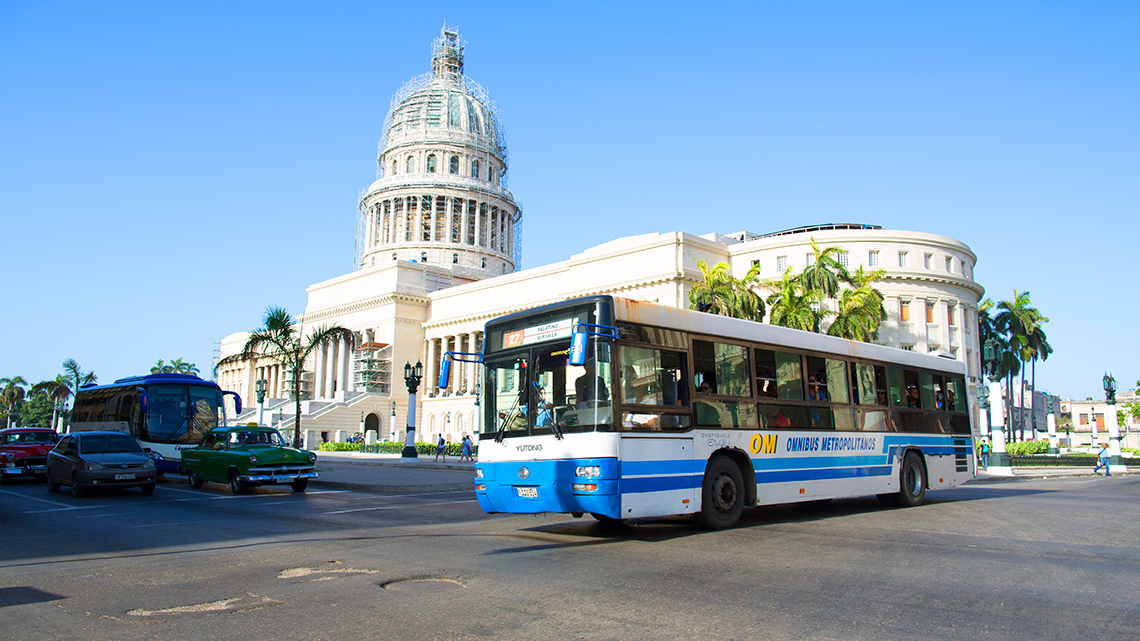 The thing is, you could say the whole transport system is tricky. That's why Lonely Planet has published a guide to help visitors to Havana navigate the capital city of the "Pearl of the Caribbean".
"What might be simple for locals isn't always easy to understand for visitors. Poor signage and idiosyncratic rules can make navigating Havana's transport system tricky for unversed tourists." - Lonely Planet
On the buses
As the Lonely Planet guide tells us, the buses, or "guas-guas" (just like in the Canary Islands), run along 17 set routes connecting central Havana with the suburbs. They're hot, crowded, and used mainly by locals, but curious budget-conscious tourists can give them a try.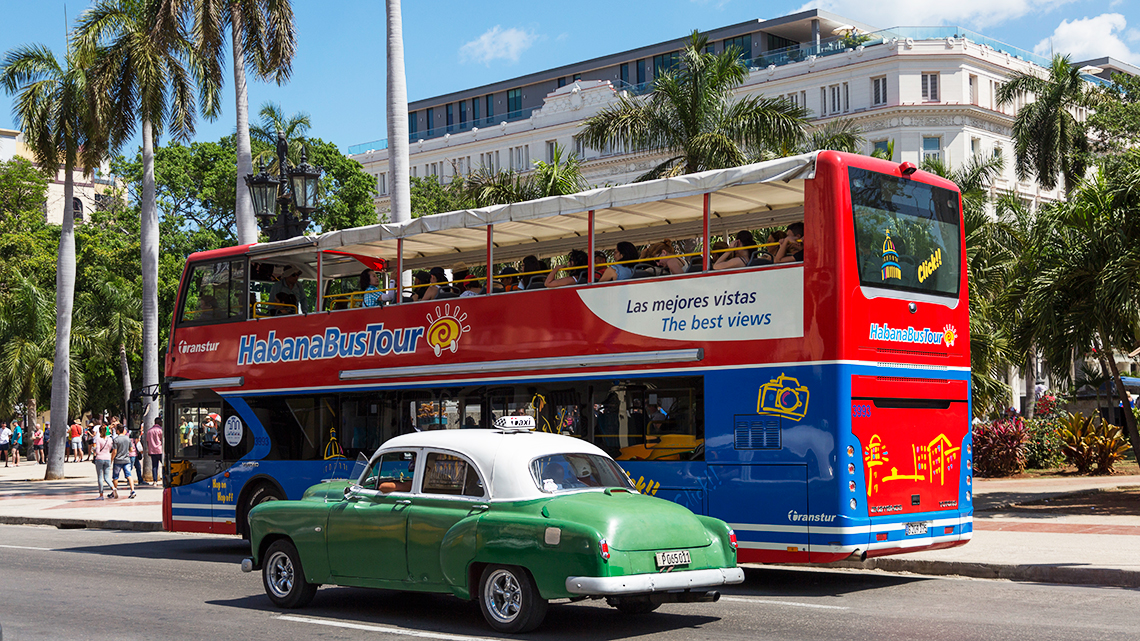 As you'd imagine in a touristy city with lots to see and experience, there are open-top "hop-on hop-off" tourist buses too. It's worth knowing a bit about the routes though, depending on where you want to go.
"The open-topped T1 takes in most of the tourist sights in Centro Habana, Vedado, and Miramar. The single-story T3 runs to the beaches of Playas del Este via the city's historic forts. Both have their main terminus in Parque Central opposite the Hotel Inglaterra and depart every 20 to 30 minutes. All-day tickets cost the equivalent of $10 and must be paid for by credit card (no cash) on entering the bus." - Lonely Planet
Big old American taxis
If Havana is famous for one thing, it's the big American Pontiacs and Chevrolets that rumble around the city. They're a big attraction for the tourists and form a stereotypical image of the city as a whole.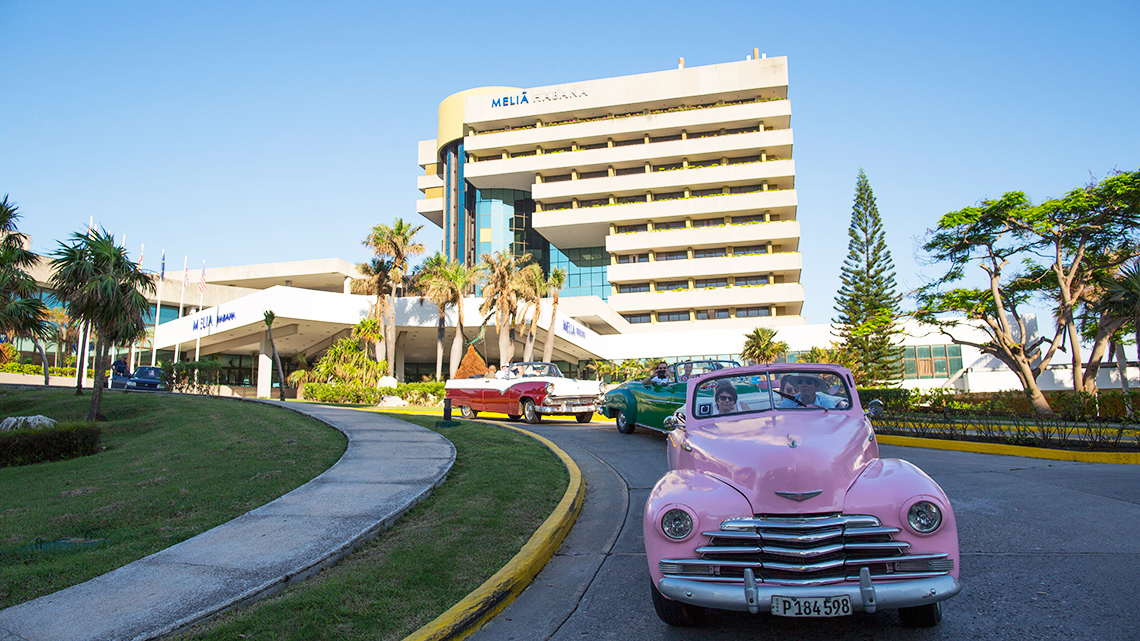 Interestingly though, not many people know that they're often taxis offering city tours, not private cars.
"Gran Car is a state-run company that offers private city tours in meticulously restored vintage American cars. The eye-catching autos, which range from bright pink Chevrolet Bel Air convertibles to 1940s-era Fords, generally wait in the vicinity of Parque Central and charge the equivalent of $30 for an hour-long trip around Havana's main sights. The drivers double up as guides although their commentary skills can be hit or miss. That said, they're hugely popular with tourists." - Lonely Planet
A ride in an almond
Alternatively, if you still want to ride in a vintage American automobile, but don't want to spend quite that much money, you can get in one of the city's "almendrones", which is the Spanish for "almonds"!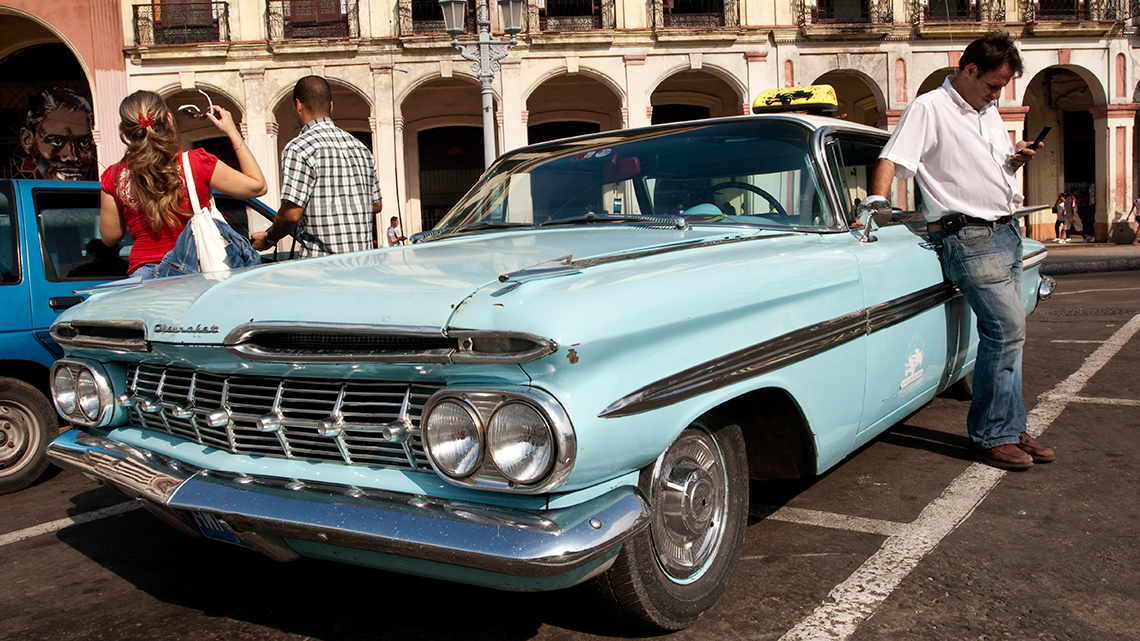 "Primarily used by locals, almendrones are shared taxis that motor along fixed routes. They're usually wheezing old American cars with rattling suspension that squeeze in five or six passengers. Almendrones will stop anywhere along their route to pick up or drop off passengers if they have space." - Lonely Planet
Alternatives to these Americanised rides are mainly battered Russian Ladas with no seatbelts, or the Cubataxis, which in all honesty, is probably the most normal choice.
The city on two wheels
Havana is a city that embraces the bicycle, and we think that Cuba is best seen on two wheels. That's why hiring a bicycle isn't a bad idea if that's your thing.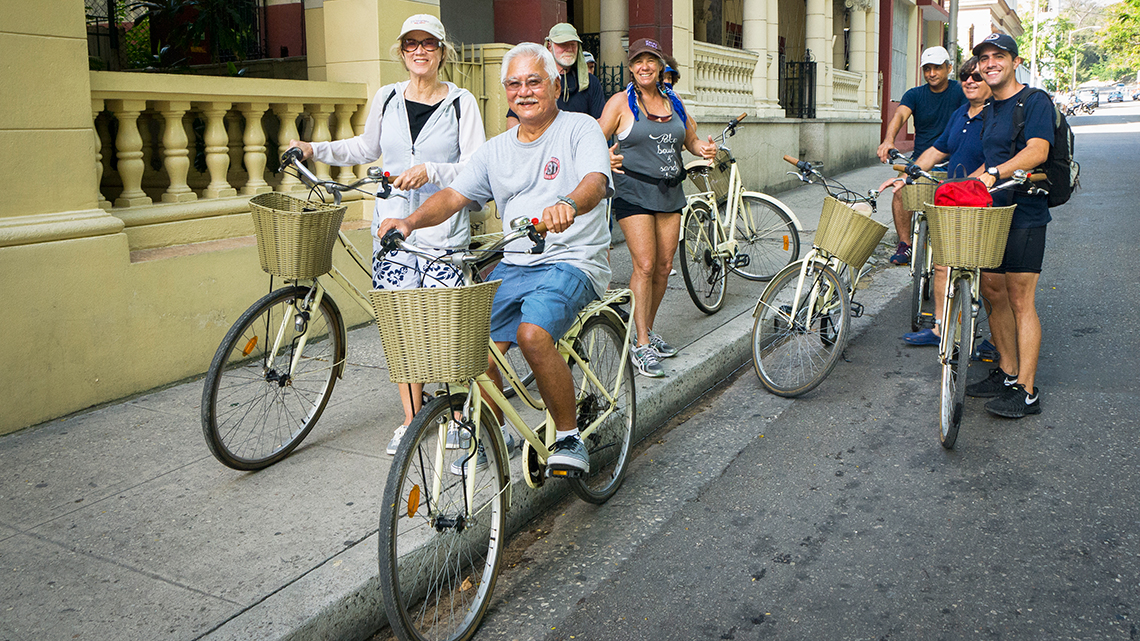 In addition, you can travel by rickshaw if you're not keen on much physical exertion, getting the rickshaw driver to do the hard work for you.
Much of the old colonial part of Havana has streets too narrow for cars, so getting around the winding cobbles, is a viable option.
"Several reputable companies, including Ruta Bikes, rent bikes that are good for getting around town. If you're uncertain of Havana's geography or the slightly manic road rules, the company also offers a selection of excellent guided tours." - Lonely Planet
Getting back to basics
What's wrong with a walk? As the Lonely Planet article tells us, Havana is a good walking city. You can stroll along the 7km-long (4.3 miles) Malecon seaside promenade, and much of Old Havana's historic core is mainly pedestrian. Havana Centro's tight grid of streets is also best explored on foot.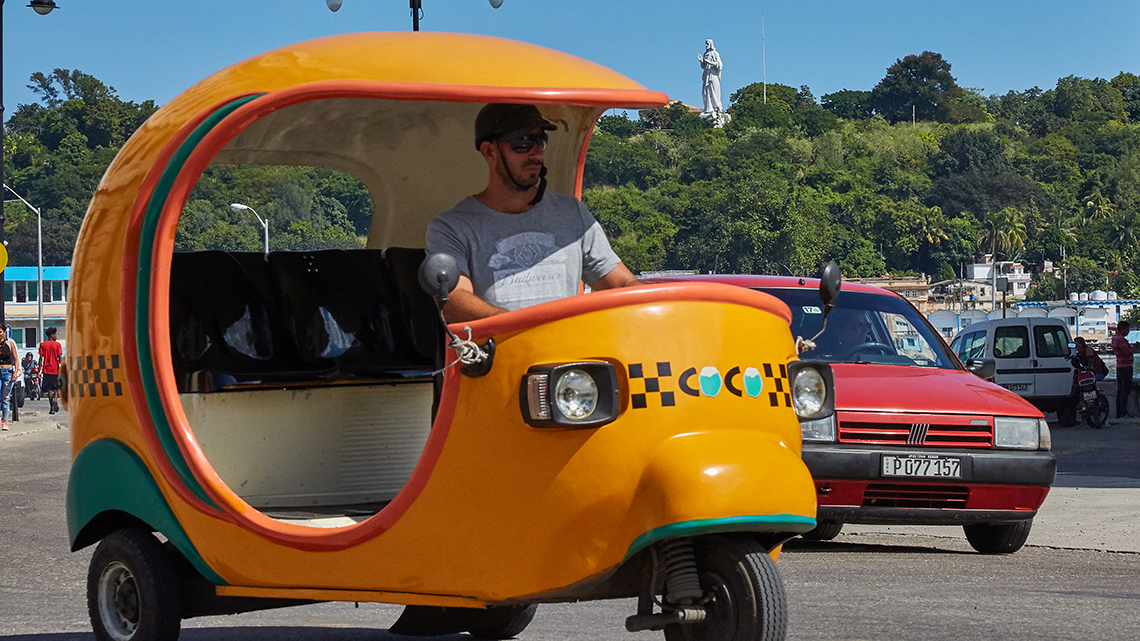 "In a country where car ownership is an estimated 38 per 1000 people, I like to do as the locals do and get around on foot. Jogging along the Malecon at sunset amid the crashing waves is one of the city's finest pleasures. Habaneros like to refer to it as "the world's longest sofa," an entertaining slice of open-air theatre where half the city shows up to meet, greet, date and debate. It never fails to put a smile on my face." - Brendan Sainsbury, travel writer
Havana is such a fine city, where tourists can really dive in at the deep end and immerse themselves in the culture.
Each visitor to the city will have their own preference for how to see the city, but depending on how close to the action you want to be, there are many different modes of transport to suit every holidaymaker's needs.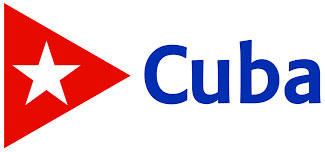 Produced in collaboration
with the Cuba Tourist Board.