---
Travel guide book publisher Lonely Planet has published an article about what it is like travelling to Cuba during the COVID-19 pandemic. Read on and find out more!
Cuba's borders happily open again!
Although for the most part of two years Cuba's borders have been closed, grinding the country's tourism industry to a halt, on 15th November 2021, the country reopened to travellers from abroad, with flights arriving at the island's biggest airports in Havana, Varadero and Holguin.
Renowned travel writer Brendan Sainsbury who writes for Lonely Planet decided to revisit the island to see how COVID-19 had changed the island he knew so well pre-pandemic.
Cuba a global leader in vaccines
Cuba's stance against the pandemic has been impressive from the start. For an island that relies heavily on tourism, it was, after all, in Cuba's interest to protect the tourism industry.
What's more, although it may surprise people that a traditionally poor Caribbean island and just over 11 million people has one of the most successful vaccination programmes on a global scale, there Cuba sits near the top of the COVID-19 vaccination charts.
Cuba has vaccinated more of its citizens against COVID-19 than most of the world's largest and richest nations as Cuban scientists worked tirelessly throughout 2020 and 2021 on no fewer than five vaccines: Soberana 01, Soberana 02 and Soberana Plus, all developed by the Finlay Vaccine Institute; as well as Abdala and Mambisa (the latter a nasal spray), both created by the Centre for Genetic Engineering and Biotechnology.
"Cuba had reopened countrywide for tourism on 15th November 2021, and active COVID-19 cases - after a nasty summer spike - now numbered in the low hundreds. Despite whispers of the emerging Omicron variant (which hadn't reached Cuba when I visited in early December), the country had achieved the second-highest vaccination rate of any country in the world with over one million inhabitants." - Brendan Sainsbury, Lonely Planet
After this encouraging news, Canadian Cubaphile Sainsbury decided to visit one of his favourite destinations.
Getting the necessary documentation to enter Cuba
With most pre-pandemic flight routes resuming as normal, as well as some new Virgin Atlantic flight schedules are drawn up, it's not difficult getting to the island.
However, the Cuban Ministry of Public Health has recently published an update for the new protocols to enter the country for 2022.
The new measures, which come into effect from the 5th January, state that it will be mandatory to present a complete vaccination schedule at the point of entry, and a negative PCR test must be shown upon arrival, taken a maximum of 72 hours prior to the trip.
The authorities recognise most international vaccines including Pfizer, Moderna, AstraZeneca and Johnson and Johnson, or a mix of any two of them.
It's also worth knowing that new arrivals in Cuba need medical insurance that includes COVID-19 coverage, which you can present at the airport.
"Visitors to Cuba also need to present a tourist card which is usually included in the cost of your flight ticket, and is given out an hour or so before landing (double-check with your airline when booking). Two additional paper forms were given out on the aeroplane: a COVID-19 health questionnaire and a customs form, both of which have to be handed in to customs officials on the ground." - Brendan Sainsbury, Lonely Planet
Streamlining the arrivals process to Cuba
New year, new processes. As the Lonely Planet article informs us, from 1st January 2022, Cuba aims to simplify its arrival process with a new online form called "D'Viajeros" which will amalgamate the immigration and health forms in a digital format.
Passengers arriving on the island will be able to fill out the information up to 72 hours before arrival and will receive a QR code in return.
Getting into Cuba's famed bars and restaurants
It's no secret that Cuba is world-famous for its cocktails and blossoming gastronomy scene. Travellers that visit the island dream of sipping Mojitos on white sandy beaches, or ordering Daquiris in Havana's stunning live music bars.
What's more, the new "foodie" scene in Havana has placed the capital city as one of the planet's best cities to eat a variety of foods now, including fusion, traditional Cuban food, or "haute cuisine".
What's more, this blossoming gastronomy scene now exists all across the island, and holidaymakers to the "Pearl of the Caribbean" are never short of places to eat.
Therefore, any visitor to the island will want to know about accessing bars and restaurants, and happily, Brendan Sainsbury writes:
"During my time in Cuba - which included stays in the cities of Matanzas and Havana - no health pass or proof of vaccination was required to enter bars, restaurants or public buildings. In fact, the only time I was asked to show my vaccination status was on my arrival at Varadero airport. This isn't as lax as it sounds. Cuba has high vaccination rates and tourists entering the country are heavily vetted. Almost everyone you encounter on the ground will have been inoculated, including children as young as two-years-old."
Sainsbury continues:
"At most restaurants, I was offered the requisite hand sanitizing gel on entry. Once inside, social distancing was pretty much guaranteed. Added to that, the tropical climate allows for plenty of free air circulation and, more often than not, I dined alfresco." - Brendan Sainsbury, Lonely Planet
It's worth noting that as you'd expect, masks are enforced in all public buildings, and though they're mandatory outdoors too, policies in the luxury resorts, mainly located in Varadero, are less rigid and not strictly enforced.
Locating PCR tests for your flight home
As is the case with most travellers visiting abroad, you'll need to find a negative PCR test at some point to return home. Since tourism is vital to Cuba's economy, the authorities have made it relatively cheap and easy to procure tests. This is particularly true if you're staying at an all-inclusive resort, many of which have their own in-house clinics.
The clinics get busy and it pays to arrive early, and the results usually take 48 hours to process and there is the stress-free option to receive them via email within 24 hours, avoiding hassle.
Why does it pay to visit Cuba now
There really is no time like the present to visit Cuba. Due to the borders only having been opened on 15th November, holidaymakers are scarce, even in the biggest cities, making for a safe and worthwhile trip.
What's more, the pandemic has forced islands like Cuba, which depend heavily on tourism, to rethink their strategies in order to keep visitors safe. As the island's economy depends on a steady influx of travellers, health protocols and sanitary measures are taken seriously without ever affecting or subtracting from the joy of the trip.
The vast majority of museums, restaurants, clubs and music venues are open without the stress of crowds nor the waiting times associated with such, there is no longer a night-time curfew, and bans on congregating on Havana's Malecon sea drive have also been dropped.
"In Matanzas, I had the good fortune to attend a concert at the Teatro Sauto, a radiant swirl of frescoes, statues and mirrors that ranks as one of the finest theatres in Cuba. Thanks to social distancing, I got a six-person upper-tier box to myself. From my idyllic perch, I was treated to a masterful performance of Spanish-style zarzuelas." - Brendan Sainsbury, Lonely Planet
Taking all the above into account, it's no surprise that many tourists will see Cuba as the perfect choice for some late winter and early spring sunshine.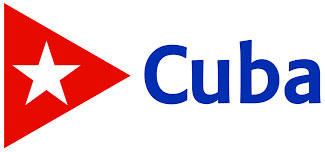 Produced in collaboration
with the Cuba Tourist Board.