---
World-renowned travel guide book publisher Lonely Planet has published an article detailing the top 5 day trips from Havana. Curated by Travel expert and Cubaphile Diana Rita Cabrera, the list has some of the best day trips you can enjoy using Havana as a base. Read on and find out what they are!
Recharging your batteries with a day trip from Havana
It was Dr Samuel Johnson who quipped back in 1777 that when a man is tired of London, he is tired of life itself. In all honesty, Havana is not too different.
Now known as one of the world's great cities, Havana invokes images of 1950s American cars, cocktail bars, live music venues, classical and colourful architecture, great restaurants and friendly locals. For the travellers who spend a week or two in Havana, there is no chance of finding yourself at a loose end!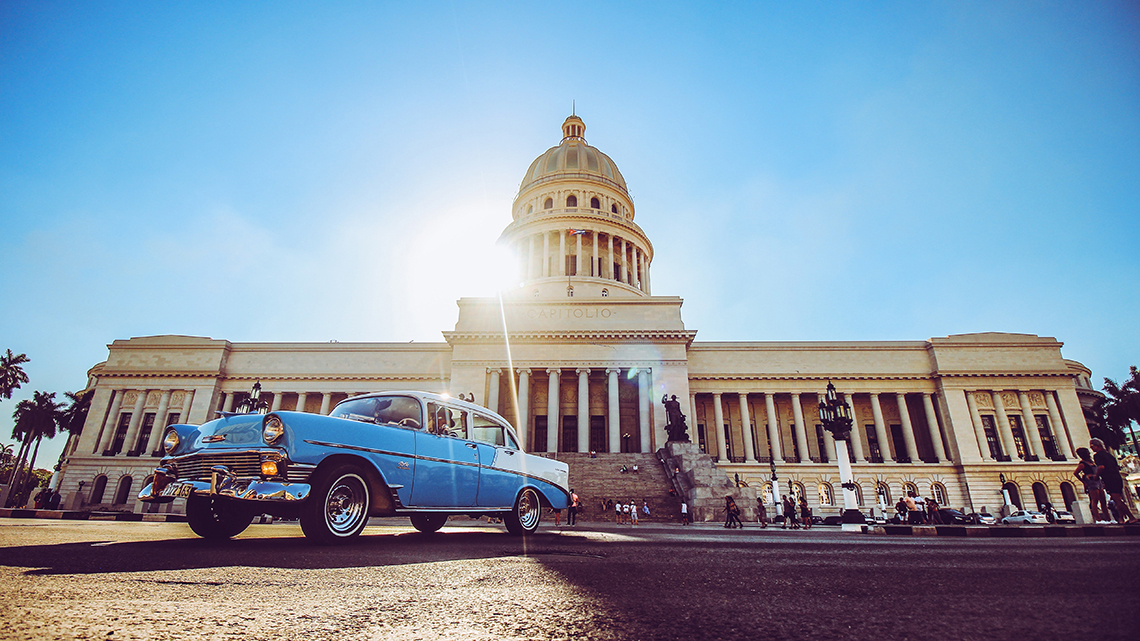 However, Cuba is much more than just one city. Anyone who's done some digging around will know about the world-famous beaches on the Hicacos peninsula, the 5-star luxury all-inclusive resorts in Varadero, the beautiful cities of Santiago de Cuba and Cienfuegos, Vinales Valley and its geographical wonders, or the towns untouched by time, like Trinidad or Baracoa.
Whether it's exploring the historical cities you love, adrenalin sports on the water, cycling around the island, hiking the jungles and rainforests, or simply just lazing on the powder-white sands, Cuba can cater for you - and that's a guarantee.
You see, getting out of Havana, even for just a quick day trip, is becoming increasingly popular for travellers to Cuba's capital.
"While Havana, with its grandiose architecture and vibrant culture, continues to be the number one attraction for travellers to Cuba, taking a break from the city buzz will refresh your batteries and give you a broader scope of Cuba's authentic experiences." - Lonely Planet
With that in mind, let's take a look at what Lonely Planet recommends!
Lonely Planet, top 5 day trips from Havana
Playas del Este - superb beaches on the doorstep of Havana
The first stop, simply as it's so nearby, just 30 minutes from Havana, is the palm-fringed coast known as Playas del Este.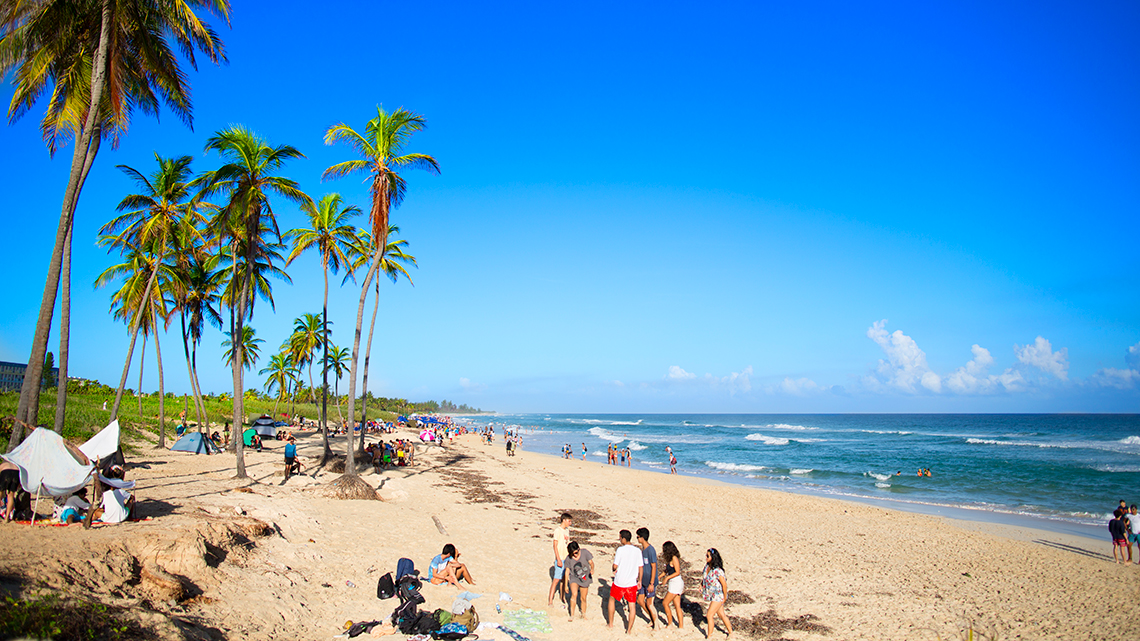 There is a collection of numerous beaches, but the beaches of Santa Maria and Guanabo will take your breath away. The soft, white sand and turquoise waters lapping at the shore will ensure total relaxation.
"Head to the beach town of Guanabo to hang with locals. Guanabo has more of an assortment of paladares (Cuban private diners) ranging from Italian-inspired pizzerias like Il Piccolo, to the kid-friendly Chicken Little." - Lonely Planet
Las Terrazas - recharge your batteries in a natural paradise
Why not head west out of Havana on the A4 to a Bio-Reserve? Sound tempting? After all, it's less than an hour away from the bustle and energy of Havana and is a sure tonic for fatigue and worry.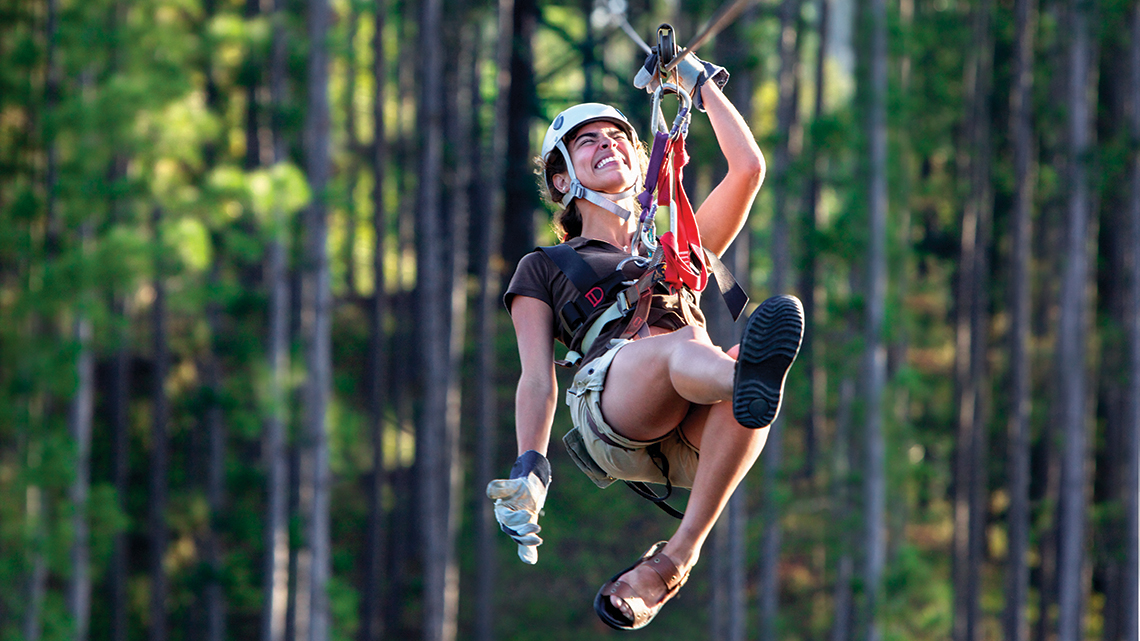 Las Terrazas is a small community and nature reserve in the municipality of Candelaria, in the province of Artemisa. It is located in the Sierra del Rosario mountains, which was designated a Biosphere Reserve by UNESCO in 1984.
It's a former artist colony turned eco-tourism experiment with open studios, canopy, hiking, birdwatching and swimming in river cascades.
"Nearby Soroa is famed for its orchid garden and research station with more than 700 species that bloom between December and March. Off-the-radar Lago El Palmar hosts a ranchon (rustic, open-sided restaurant) offering drinks and snacks, plus an option for renting boats. Less than a mile away is Cafetal Buenavista, a well-preserved remnant of Cuba's oldest coffee plantation." - Lonely Planet
Vinales Valley - the land of the World's best cigars
Revered by Lonely Planet, which says of the valley that it is spectacular enough to warrant longer than a day trip if you have the time, this is one of the most fascinating places on Earth.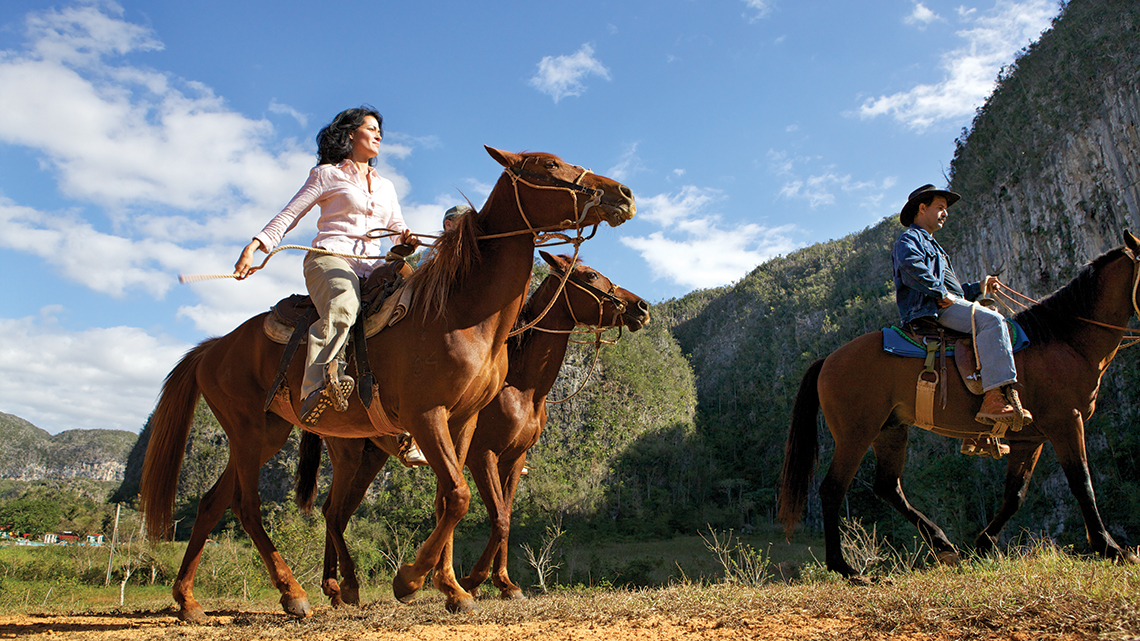 The valley itself is littered with "mogotes" (steep-sided residual hills composed of either limestone or dolomite), which are excellent for rock-climbing.
The town is quaint and historic, insofar as it is more common to see mules and oxen working the land that motorised machinery.
There are some excellent "casas particulares" where travellers can stay, and getting a more authentic experience of the deep Cuban culture is impossible.
"Accept any invitation to go horseback riding or hiking amid the oddly bulbous limestone mogotes, and the A-frame structures covered in shaggy fronds you will see are drying houses for the world's finest cigar tobacco, grown throughout this part of Pinar del Rio province." - Lonely Planet
Varadero Beach - Cuba's most popular beach resort
Varadero has fast become possibly the Number 1 tourist destination in the whole Caribbean, and won't be long before it is world-famous. Recently voted among the 25 best beaches in the world according to TripAdvisor's "Travellers' Choice Awards - Best of the Best", this beach is what stereotypical Caribbean luxury is all about.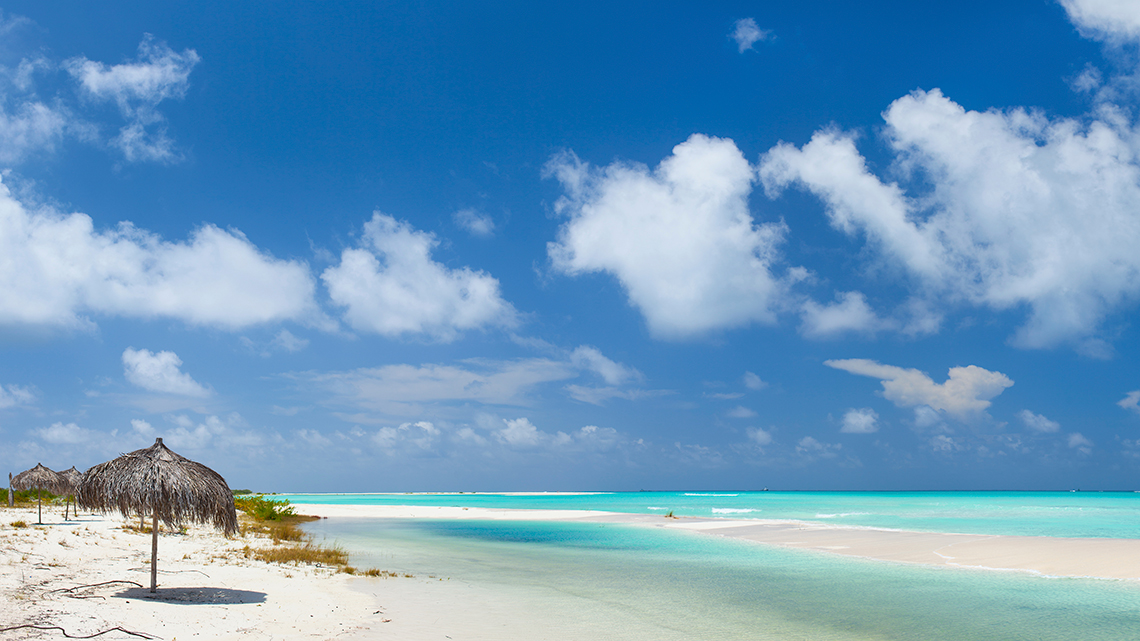 The resorts are luxurious, and the scenery is staggering. Tourists come from all over the globe to relax on the white sandy beaches of the Hicacos Peninsula, and paddle in the crystalline waters of the Florida Straits.
It's even thought that Varadero is surpassing Havana as Cuba's most popular holiday destination, mainly due to the numerous Melia and Iberostar all-inclusive resorts that dominate the area.
Not exactly a hop and skip from Havana at 90 miles, but well worth the visit. Don't leave Cuba without a detour.
"This 20km-long peninsula with powdery sand, bathtub-temperature sea and all-inclusive resorts has all the amenities required to be a fun-filled day trip. Take a dip in one of the Caribbean's most pristine beaches or sip cocktails in the shade before heading out for a late lunch at any of Varadero's notable restaurants. With impeccable service and seafood, Varadero 60 is highly recommended. For an after-lunch spirit, opt for the mahogany-wood Bar Mirador atop Mansion Xanadú. The view over the sunbathed peninsula is simply unparalleled." - Lonely Planet
Cojimar - the bell tolls for you!
This was Cubaphile Ernest Hemingway's favourite fishing village and is only 20 minutes east of Havana's old quarter.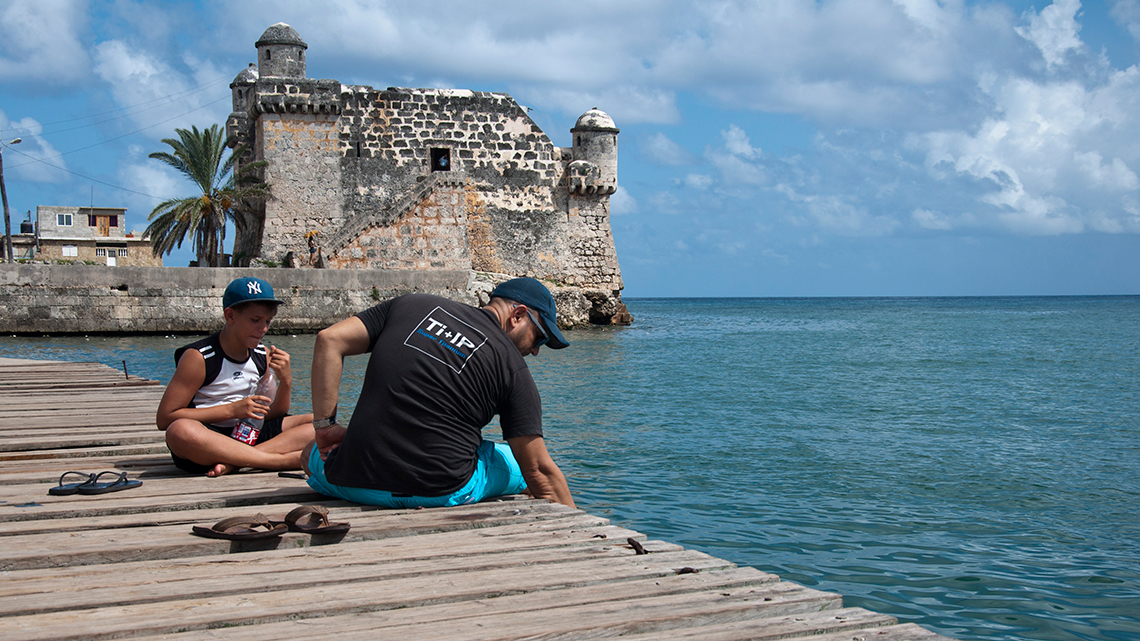 Cojimar hosted Ernest Hemingway's famous maritime adventures back in the 1940s and 1950s, and tourist buses even stop at Restaurante La Terraza for a daiquiri on the terrace, but more hearty meals and fantastic mojitos are offered at Ajiaco Cafe.
This little town is another typical slow-paced community, where it's possible to meet locals in an unspoilt Cuban environment, and the fish restaurants here are simply wonderful.
"For the best pictures of the seaside town, head to the Torreon de Cojimar, a wrecked Spanish fort from the 17th century that was the first to be taken by the British when Havana was attacked in 1762." - Lonely Planet
Cuba, providing five holidays in one!
There aren't many places on the planet where you can take part in such diverse activities, all on the same island.
Cuba gives you luxury, relaxation, and world-famous beaches in one hand, and adventure sports like caving, rock-climbing, speed-cycling, deep-sea diving or windsurfing with the other - all whilst dancing to the impossibly catchy beat of the music!
Whichever part of Cuba you visit, wherever you are on the island, there's something for everyone and the locals will make you feel right at home there.
The Lonely Planet has offered five excursions, but in reality, there are probably fifty!