---
Award-winning online newspaper The Telegraph has published a heart-warming story about the uplifting experience of travel expert Michelle Jana Chan in Cuba. Read on and find out how an unfortunate event ended up being a life lesson and a treasured experience. Take a look now!
How a closed door at a departure gate opened a door to some Cuban kindness
Award-winning online newspaper The Telegraph has published a heart-warming story about the genuinely uplifting experience of a British traveller to Cuba.
Although the story starts with the frustration of the woman in question missing her connecting flight to Havana and being forced to spend the night in Madrid, it's a story that sums up the stoic, open, kind Cuban spirit perfectly.
All of these Cuban characteristics have been born out of making do in times of adversity. Few countries have known tough times like "Los Cubanos", but their happy disposition has always prevailed. There's an infectious "joie de vivre" set deep into every Cuban and although the famous "keep calm and carry on" slogan sums up us Brits, the Cuban equivalent would be "keep laughing and make do".
It all started with some lost luggage in Madrid
As the article tells us, upon landing, there was no sign of the woman's suitcase on the luggage carousel. As she was on a business trip for an extended period of time, the situation was certainly not ideal.
"At my hotel, I washed my top in the sink and wore it damp for my first interview. Day after day, the concierge had no news from the airport. After a week, one of the receptionists offered to lend me one of her white work shirts, her nicest clothes. She gave it to me perfectly pressed with a shy smile and I gratefully accepted, touched by her kindness." - Michelle Jana Chan
It's important to bear in mind that not having your suitcase in Havana isn't like lost luggage in New York or Paris. It's not as though you can just head off into the city centre under the pretence of a forced shopping trip in order to update your wardrobe. Quel dommage!
"I made regular trips to Havana's stark department stores but there was little to buy. At that time, rationing was customary. But one day, the concierge said some stock had arrived at a shop he knew. I hurried there to find they'd purposefully set aside a pink acrylic dress for the girl with the lost luggage." - Michelle Jana Chan
Having fun in Havana
Ms Jana Chan's story gets better as more people get involved in her plight. As the article informs us, one night she had dinner at La Guarida, one of the city's legendary paladares. These family-run eateries were initiated after the USSR collapsed and the Cuban economy went into freefall.
People did what they could to make ends meet, making a few dollars here and there cooking for tourists. However, at that time there were restrictions. Only twelve seats were allowed in each establishment, and shellfish and beef were forbidden. As Ms Jana Chan states:
"Some say the rules boosted creativity; they were the best places to dine in the city."
When she entered the paladar, she met a Canadian tourist who left her the contents of his washbag, a Blue Jays T-shirt, and a baseball cap.
On another night, Ms Jana Chan stumbled across a Cuban party in a courtyard. In typical Cuban fashion, she was welcomed, a drink was thrust into her hand, and she was whisked around the dancefloor by a young Cuban gentleman eager to teach her Salsa.
"I visited his studio every day and when he learnt about my luggage, he brought me a crocheted dress from his mother and a half-tube of toothpaste. Another day, he gave me a silk scarf from his late grandmother. A whole wardrobe, thanks to the kindness of strangers." - Michelle Jana Chan
A friend in need is a friend indeed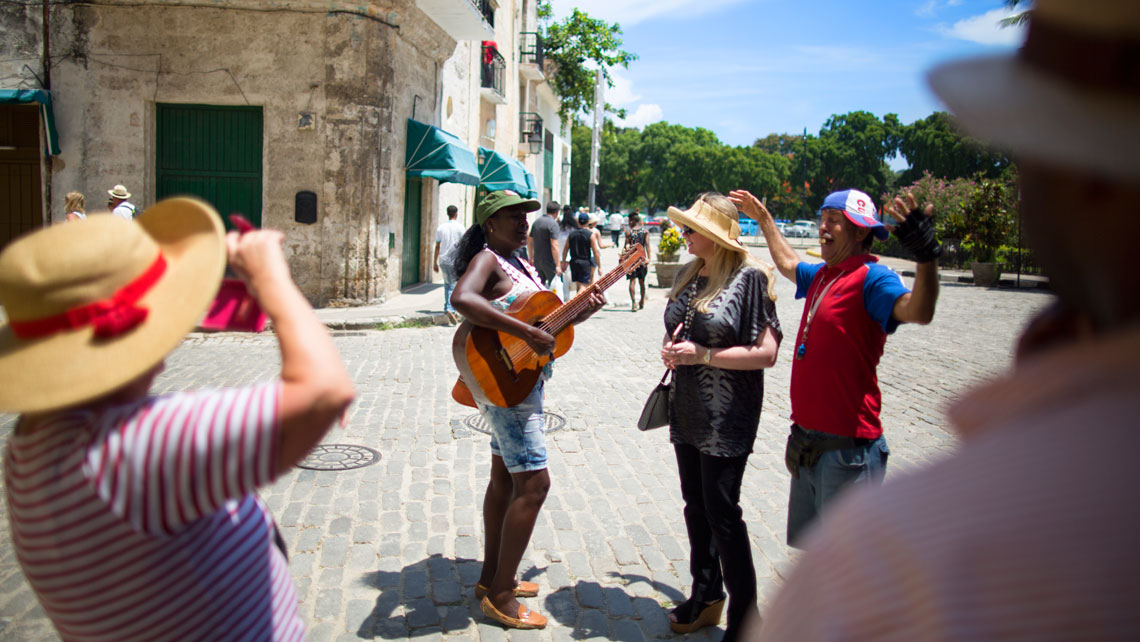 This charming story is relevant because it offers a perfect glimpse into Cuban life on so many levels. The Cuban people are used to making do without luxuries, but at the same time, they're always willing to help out and share the little they have. "Mi casa es tu casa" (my home is your home) is a well-known Cuban phrase that perfectly explains these attitudes.
It's the story of a traveller, a lone woman, struggling without clothes or commodities, and finding that despite that, she never really wanted for anything.
"At the end of my trip I returned the borrowed items and gave away the Canadian's gifts. The dancer wouldn't take back the silk scarf, though. The hotel receptionist refused my tip. Back in the UK my suitcase never arrived, lost forever. But I learnt I need little more than the gift of a T-shirt and a tube of toothpaste." - Michelle Jana Chan
As Ms Jana Chan poignantly concludes:
"Travel reminds us of how unexpected, uplifting encounters are worth so much more than the material. And it is for the kindness of strangers, for the chance to reciprocate, that we travel - and why we will again."
And we agree. At Cuba Direct, we have encouraged thousands of people to explore and discover Cuba. It's a unique destination where it's impossible not to see, hear and feel the Cuban spirit of kindness.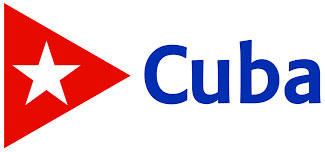 Produced in collaboration
with the Cuba Tourist Board.