---
The Spanish hotel chain Iberostar has recently reported that they intend to increase their presence in Cuba by opening a new five-star all-inclusive beach resort on the island. Read on and find out more about this great news!
Iberostar Cuba, preparing for Autumn with another all-inclusive luxury resort
The news that Spanish hotel chain Iberostar Hotels and Resorts intend to increase their presence in Cuba by opening a new five-star all-inclusive beach resort in Cayo Cruz, Camaguey is welcome news, not just for people planning a holiday to Cuba, but for the island as a whole.
The whole Cuban tourist sector is looking to reignite following recent announcements by the Cuban Ministry of Tourism (MINTUR) stating that they are preparing to gradually open the country's borders to tourists as of 15th November.
Iberostar, a group that has enjoyed more than 25 years of presence in Cuba, operating some twenty hotels all over the island, plans to open a Coral-Level facility at Iberostar Selection Esmeralda, a five-star hotel located on the beachfront in Cayo Cruz. The new resort will be called Coral Level at Iberostar Selection Esmeralda.
The Iberostar Cuba division is no stranger to opening up luxury resorts either. Recently, the team at Iberostar Cuba released a video as part of a short series of online information clips on LinkedIn, detailing how they have recently re-opened three other all-inclusive resorts in Varadero: Iberostar Taínos, Iberostar Laguna Azul, and Iberostar Selection Varadero.
This new complex at the Iberostar Selection Esmeralda is just the latest in a series of luxury hotels that will cater for tourists looking for a spectacular trip to Cuba.
Where is the new hotel Iberostar Selection Esmeralda located?
Cayo Cruz is a location that takes luxury holidays to a whole new level. There are over 20 kilometres of pristine sandy beaches, and azure seas people dream of when they visit the Caribbean.
"Cayo Cruz is an islet with a surface area of 26 square kilometres belonging to the 'Jardines del Rey' archipelago, in the municipality of Esmeralda, north of central-eastern Cuban province of Camagüey." - Prensa Latina
The hotel Iberostar Selection Esmeralda itself is right on the seashore and offers guests 121 luxury rooms with five-star facilities, excellent gastronomy in the three speciality restaurants (gourmet, Mediterranean and creole), or a selection of Rum and Havana cigars at the Cigar Bar.
The services at the Iberostar Selection Esmeralda are also unparalleled, with special features like the Spa (with Jacuzzi, Sauna and massage booths) or the Day Pool Garden, where Cayo Cruz's natural beauty will give you the perfect relaxation you seek.
Cuban beaches, providing an unrivalled paradise
Iberostar Hotels and Resorts currently has five Coral Level hotels in its portfolio worldwide, two of them being in Cuba. These are the Coral Level at Iberostar Selection Holguín and Coral Level at Iberostar Selection Ensenachos.
However, what makes the hotel Iberostar Selection Esmeralda really special is its simple yet elegant architectural style inspired by the typical Cuban coffee plantations of the 19th century.
"The location has tropical gardens that extend throughout the hotel's facilities and the charming bungalows are all surrounded by local flora around the two swimming pools." - Prensa Latina
The opening of the Coral Level at Iberostar Selection Esmeralda will be seen as welcome news to many North American and European travellers who are seeking some Autumn sunshine this year, especially as the news coincides with Virgin Atlantic and World2Fly's plans to re-open their flight routes to Havana this September and October.
Coupled with MINTUR's announcement that Cuba is set to re-open in mid-November, popular tourist destinations like Varadero, Havana, and Cayo Cruz will no doubt enjoy the welcome sight of visitors again very soon.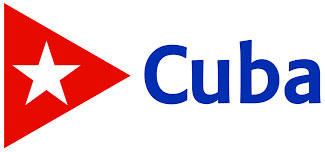 Produced in collaboration
with the Cuba Tourist Board.