---
In an article published by Startup Cuba, Cuban expert Cassie Yeldham has come up with five pieces of sage advice for a responsible trip to Cuba. Read on and find out how best to enjoy your holiday to the "Pearl of the Caribbean".
Breaking the Cuban stereotypes
With Cuba's admirable stance on dealing with the Coronavirus and tourism looking as though it may soon open up on a larger scale, tens of thousands of tourists will be preparing their trips to this unique Caribbean destination.
However, Startup Cuba's Cassie Yeldham has put together a useful article to aid tourists who may be making their first trip to these shores. Travelling responsibly is key here, and Yeldham delves deep into her first-hand experience of having lived in Cuba for a number of years in order to lay out the basics of how to enjoy your trip.
Yes, Cuba is about beautiful beaches, classic cars, and sipping Mojitos under palm trees. But it's unfair to label it as just that. The island deserves more than that, and there are few places on earth where it pays off so much by choosing the path less travelled.
Support the locals and the private sector
Cassie Yeldham starts with possibly the most important factor of travelling to Cuba - putting money back into Cuba wherever possible. This includes staying at casas particulares and eating at paladares.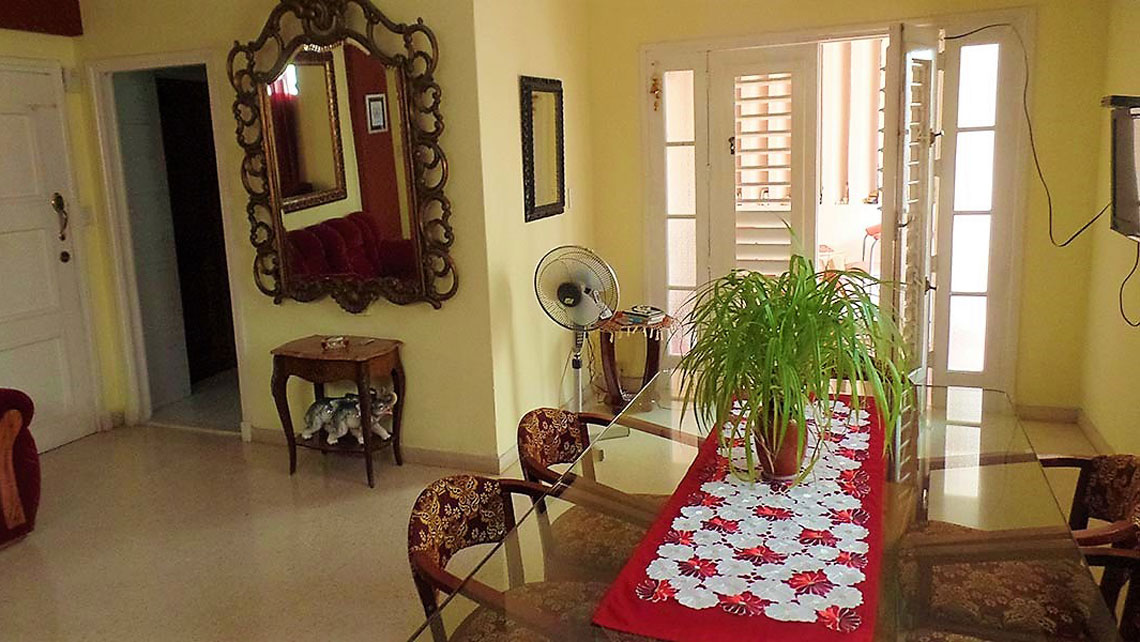 If you're unsure what these are, you're in for a treat. Casas particulares means staying away from chain hotels and vast resorts to get the full "immersive experience".
As the article states:
"Long before the Airbnb notion was thought upon, Cuba was way ahead of us and the locals were already opening their private homes for tourism. Staying in these accommodations is the best way to support the locals directly and to get a taste for reality beyond the tourist attractions." - Cassie Yeldham, writer and journalist
Similarly, "paladares" are essentially private restaurants (not run by the state) and originate from people opening up their homes for tourists to come in and sample some authentic home cooking.
As far as "gastronomia casera" (home-made gastronomy) goes in Cuba, you'll be pleasantly surprised. There are some genuinely wonderful paladares in Cuba now, some of which have scooped international foodie prizes, and received visits from European royalty.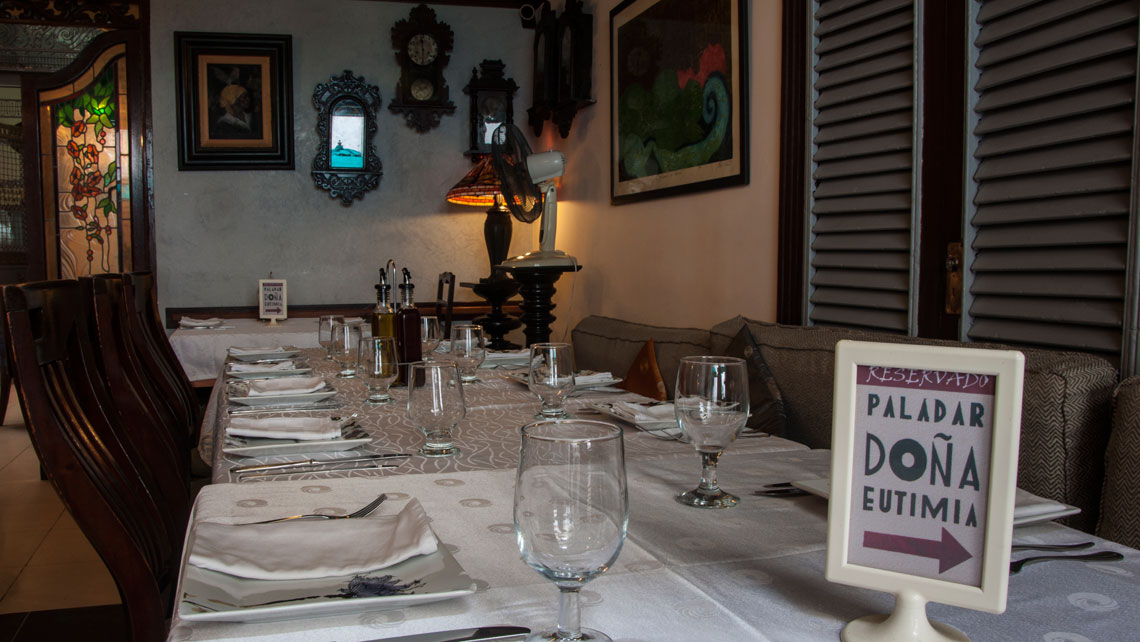 Some worth a mention are undoubtedly Ivan Chef Justo, La Guarida, Doña Eutimia, Jibaro, El Chanchullero, San Cristobal, O'Reilly 304, El del Frente, and Jama.
"Better food, better service, better customer experience, better for the private sector economy. The gastronomy in Cuba is really up-and-coming, and you won't struggle to find food for your requirements." - Cassie Yeldham, writer and journalist
Other pieces of advice Yeldham mentions are not haggling down prices when purchasing things from local "Cubanos" and bringing little gifts to the people you meet.
The people selling artisan souvenirs are often doing so as a way of genuinely making a living. As a result, shaving a few pesos off something authentic and genuinely artistic won't help the private sector economy or even your conscience on the aeroplane back home!
Recycle and reduce waste
Another important thing to remember. Although this goes for travelling anywhere, and should even involve our daily lives back home, it's magnified in Cuba. As the article tells us:
"Cuba is so limited in resources that they have to make do with what they've got. But you, the tourist, might not share this necessity because you've got the extra cash to buy a new bottle of water as you please. But before you do, consider this: Cuba is an island which doesn't have enough landfill for every person's holidays' worth of bottled water." - Cassie Yeldham, writer and journalist
As a nation that has been crippled by decades of sanctions and trade embargoes placed upon it by the United States, Cubans have become very adept at recycling and reusing things most other people would through away.
Therefore, do things the "Cuban way", and buy a big 5-litre bottle of water and then use that to fill your smaller water bottles for being out and about, instead of buying and throwing away half-litre bottles each time.
Whilst on the subject of water, remember that there's not a completely stable water supply on the island. This means that deep, luxurious baths may have to go on hold until you're back home again. As Cassie Yeldham's article informs us:
"Whilst you're paying to stay in your lovely 'casa particular', you might not necessarily realise that there's a lack of water. The host likely won't tell you because of their pride and because they want a good review from you. Just be aware that bathing as you might at home comes at a great personal cost and stress to them, so try to keep your showers short and sweet." - Cassie Yeldham, writer and journalist
Respect and learn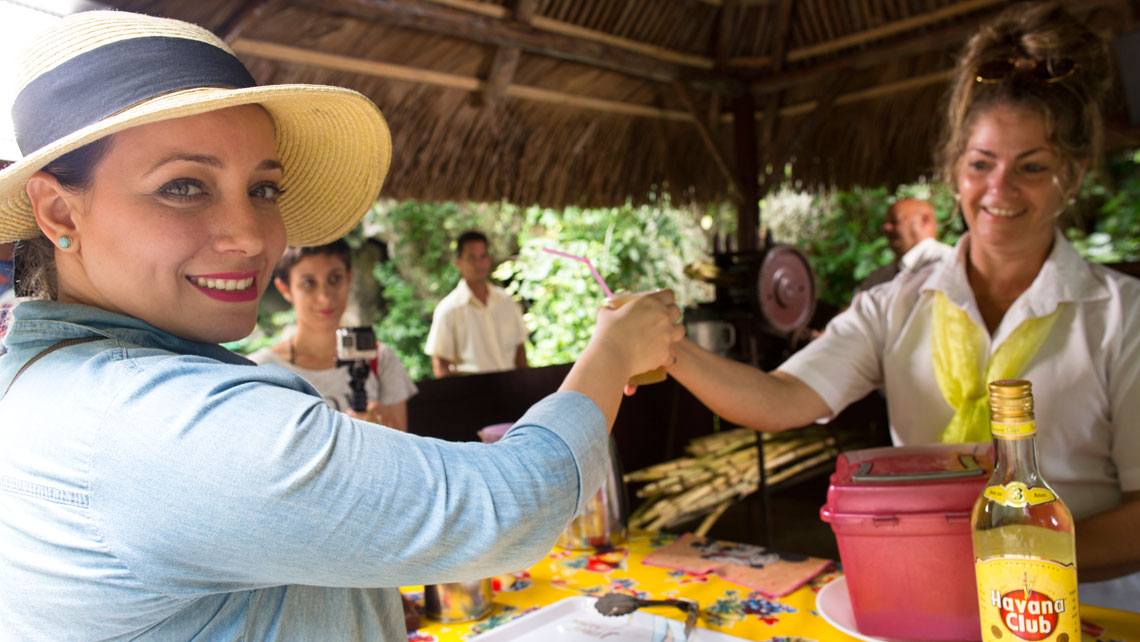 The third piece of advice the Startup Cuba article mentions is respecting the culture you're enjoying. Again, this can be applied to anywhere you travel, but the point is all the better for having been mentioned anyway.
What's more, Cuba really is unique. Yes, it's a word used too casually these days and grammarians will evidently point out that every place is literally unique. However, few, if any, places on earth provide travellers quite such a wide range of beauty.
Cuba is an overload for the senses, and whilst some people go for the long, white, sandy beaches, the Mojitos under palm trees, and the Caribbean sunshine, others go for the breath-taking architecture, the effortless stoicism and positivity involved in the way Cubans live their lives, the stunning countryside and phenomenal natural wonders you can find outside the bigger cities, as well as the fascinating flora and fauna endemic to the island.
Cassie Yeldham suggests learning a bit of Spanish before you go. The locals will definitely appreciate it and it shows respect. Most people know "por favor" and "gracias" but impress your travelling companions with ice-breaker phrases like "la comida aqui es excellente" (the food here is excellent) or "todo es tan precioso" (everything is so beautiful).
"Read about Cuba. Read about the history, the culture, the politics. Support the street musicians by requesting them to play something beyond 'Guantanamera'. Cuba has an incredible music scene, from traditional music to more modern Afro-Cuban beats. It's a country brimming with artistic talent, so encouraging the tourism performers to expand their repertoire will serve both them and you." - Cassie Yeldham, writer and journalist
Be careful where you travel and how
Yeldham's article also flags the important issue of animal welfare. Until very recently Cuba had no animal protection laws in place. Thankfully, laws have now been implemented after a long struggle, so if you involve animals like horse-trekking in your tours, you should do homework on the tour operator.
Viñales is a good example of this. As a popular hot spot for visitors coming to ride horses through the fabulous countryside and mountain trails, a good tip is not to book your excursion through the owner of your accommodation without speaking to the guide and seeing the state of the horses first.
The best Cuban travel tip: Go beyond the guidebook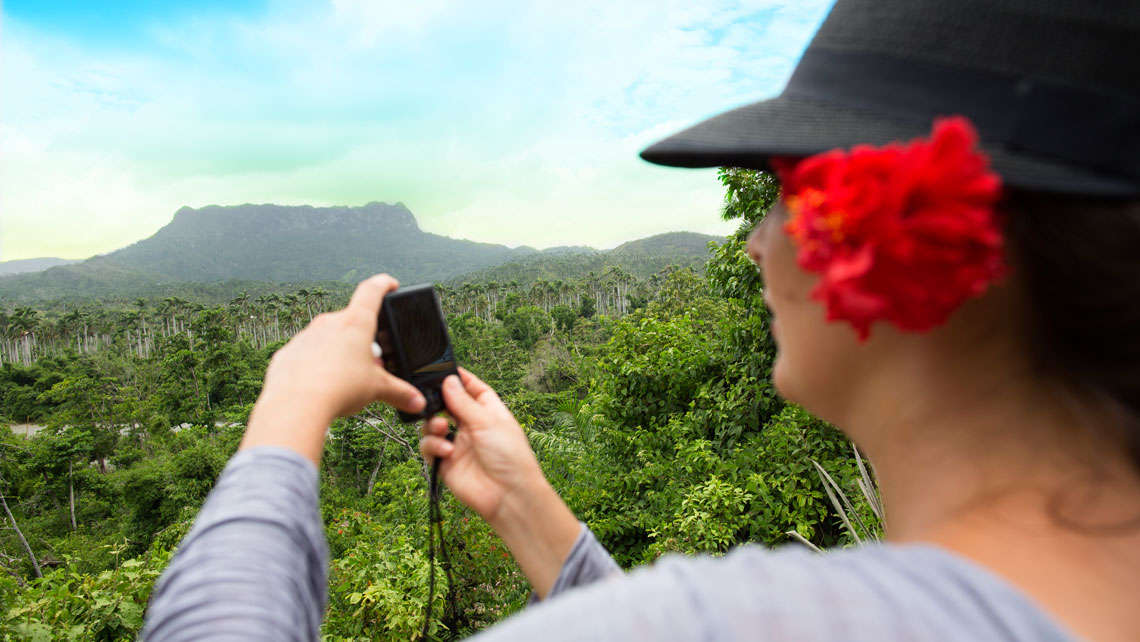 This brings us back to how Robert Frost would describe "choosing the path less travelled". In short, Cuba has developed a distinct "tourist trail" which is often sold in a package. It consists of Havana, Viñales, Trinidad, and Varadero.
Yes, all these places are absolutely beautiful and the reason they're on the "tourist trail" is because they're "must-see" locations. They provide tourists with a little bit of everything, including award-winning beaches, stunning mountains, attractive colonial towns, rich history, and lush countryside.
"However, it's so easy to get 'stuck' in this textbook tour. So many of the blogs on Pinterest and package tours don't stray from this very beaten track. This means the same people are benefitting on repeat, and the hard currency isn't distributed fairly. Not only that, but you'll be spending all your time with other tourists rather than the locals." - Cassie Yeldham, writer and journalist
For a more authentic experience, when you're planning your trip, make sure you go beyond the guidebook. Think Baracoa. Think Cienfuegos. Think Santiago de Cuba. Think Guardalavaca. Think Jardines del Rey. Think Cienaga de Zapata. Think El Nicho. The list goes on solely because there are honestly so many other places that will take your breath away.
There is so much magic to be found in Cuba and by exploring a little away from the tourist trail, you'll have an incredible experience and you'll be supporting the locals both culturally and economically.
"I shall be telling this with a sigh
Somewhere ages and ages hence:
Two roads diverged in a wood, and I-
I took the one less travelled by,
And that has made all the difference."
Robert Frost