---
British newspaper The Daily Mail online is recommending Cuba as the perfect holiday destination post-lockdown. This stunning and multi-dimensional Caribbean island is open again for international tourism and is offering a wide range of different style holidays which cater to all types of traveller.
A seasonal break with a Caribbean twist
In its travel section, British online newspaper The Daily Mail is suggesting that Christmas in Cuba could just be the perfect option for holidaymakers looking for some Winter sun this year.
Lockdown is set to end in England on 2nd December, so there is plenty of time to book a Christmas getaway to this very attractive part of the Caribbean.
This news will offer many British tourists a much-needed boost after the UK's second lockdown of 2020. Many people all over the north of England are set to be placed in Tier 3 areas with the toughest regulations and restrictions. It's no surprise that thousands of tourists will desperately be searching for travel destinations that can offer some respite from the COVID-19 pandemic.
How has Cuba coped with COVID-19?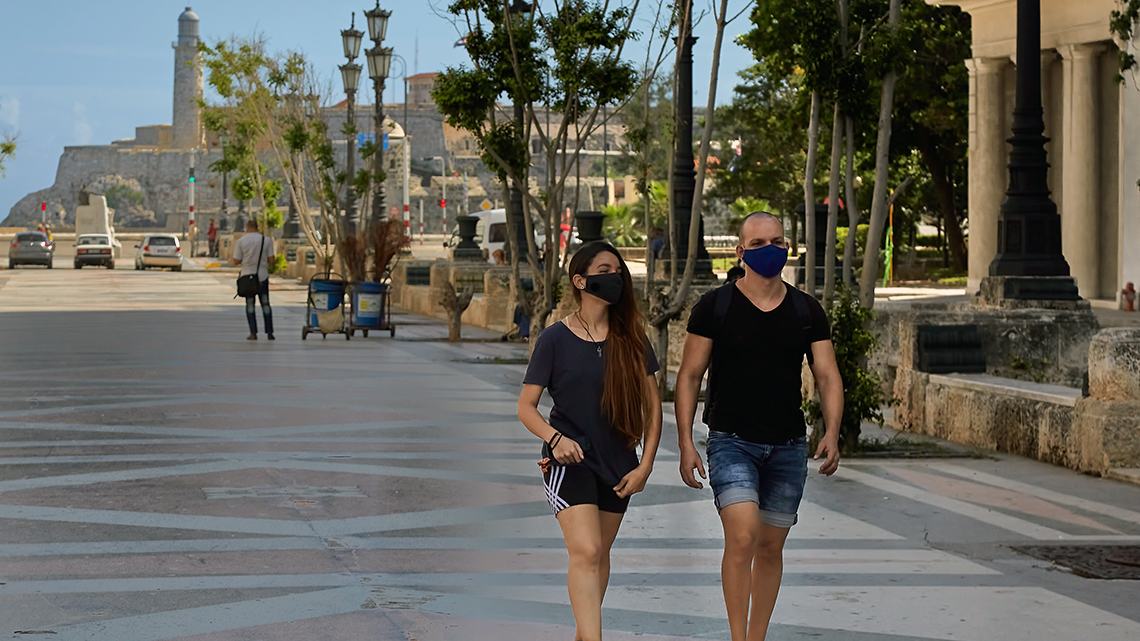 Encouragingly, very few places around the world have coped so well with the Coronavirus. In a population of 11.2 million, to date, 132 have died and the number of confirmed cases is just 7,846. The Cuban government has been proactive in dealing with the pandemic and as a result, Cubans are seeing the consequences of their country's strong stance.
It's worth bearing in mind that Cuba is on the UK's travel corridor list and therefore does not demand a pre-flight PCR test. Passengers arriving in Cuba must fill out a health form, then undergo a free PCR test and temperature check. Travellers must then wait at their hotel or B&B for 24 to 48 hours for the results, but crucially, quarantine is not required.
Why Cuba is the top Winter holiday destination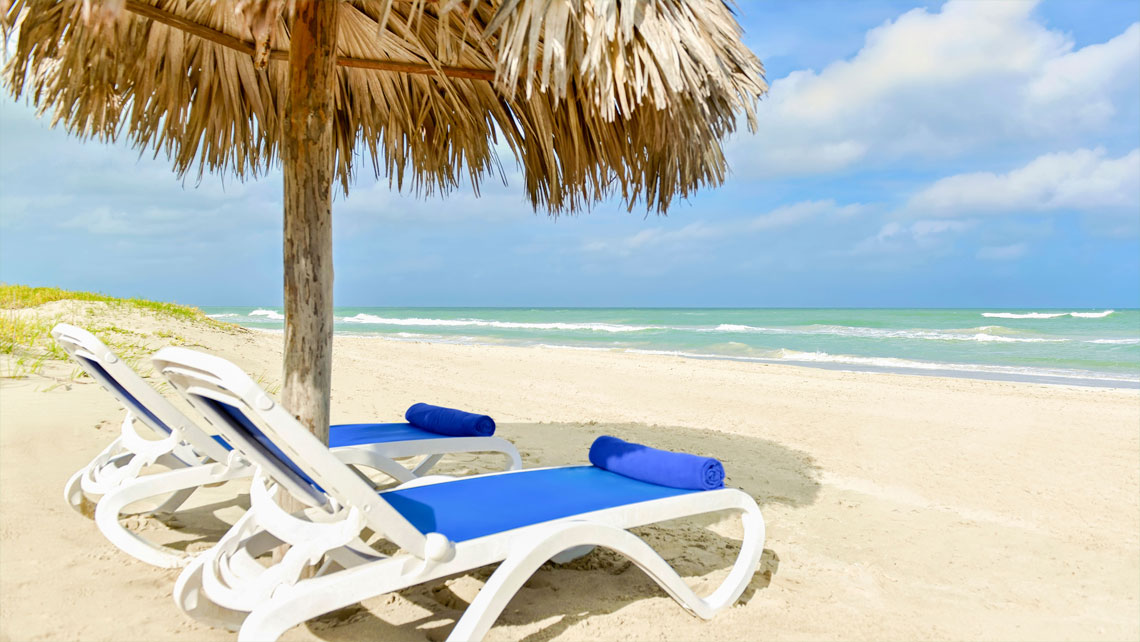 Kate Wickers writes in the Mail's news piece that the resorts of Varadero on Cuba's north coast now offer the best deals in the whole Caribbean.
This idyllic peninsula boasts some of the whitest sandy beaches anywhere and is regularly voted one of the top five beaches in the world.
Add to this the luxury hotels, an 18-hole golf course, well-run water-sports clubs and the stunning Varahicacos Ecological Reserve. What's more, resorts all over the island are offering some great deals to kick-start tourism again. It's no wonder that it's being dubbed the number one tourist destination this season.
Flights from Gatwick to Varadero resume almost immediately after lockdown ends, starting on 3rd December, and then again from Manchester on 7th December. As a result, numerous travel companies are putting together packages for all different types of traveller, ranging from all-inclusive family deals at luxury beach resorts, water-sports and fishing holidays, nature retreats, golfing trips, and quirky packages to entertain families with teens.
Hark! Havana's angels sing!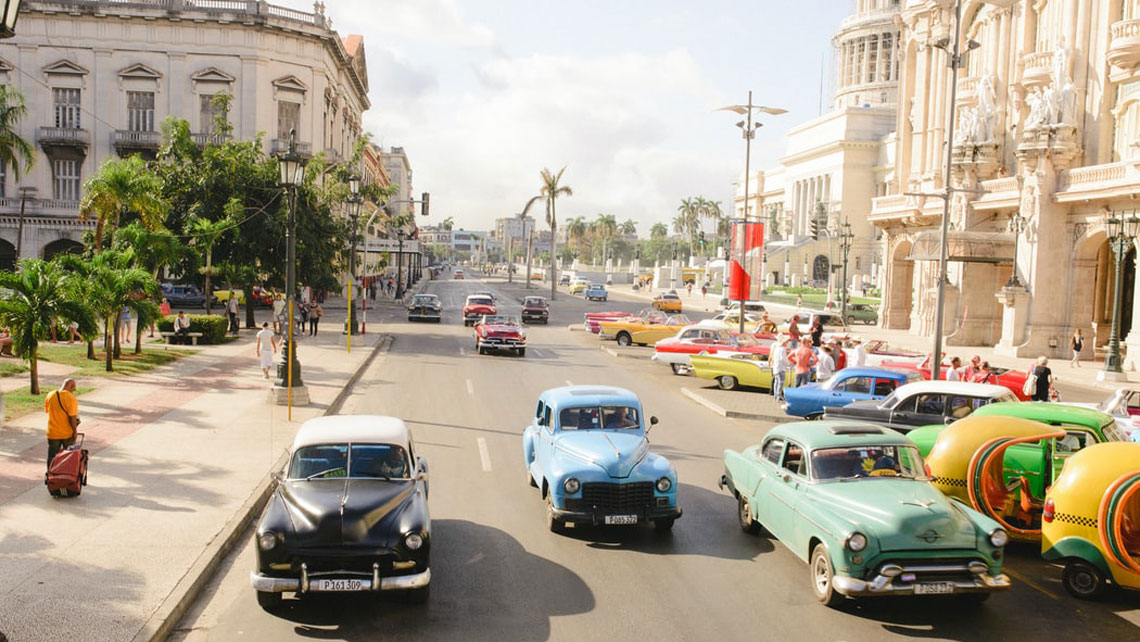 Of course, in Cuba, wherever you go, there's colour, great music, great food and a cocktail is never too far away.
Cuba has emerged from the cold to become a bone fide luxury travel resort on a global scale, offering some of the best holiday deals to some of the most beautiful destinations on the planet.
If you're unsure about getting any Winter sun, Varadero reaches 27 Celsius (80 Fahrenheit) over the Christmas period.
As a result, if you're looking for a sunny but safe destination, it may just be worth giving our experts a call and requesting a free quote.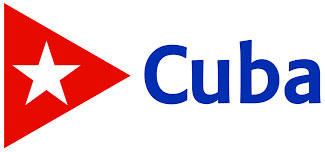 Produced in collaboration
with the Cuba Tourist Board.