---
The online newspaper Granma has published an article relating to the welcome news that the Cuban tourism sector is set to start re-opening on a larger scale from 15th November. The article was based on a press release made public by the Cuban Ministry of Tourism (MINTUR). Read on and find out more!
All eyes on Autumn
The online newspaper Granma has published an article stating that Cuba is preparing to re-open its doors to tourists from mid-November.
This is because the Cuban vaccination campaign has been organised, disciplined, and effective. It's estimated that more than 90% (92.6%) of the entire Cuban population, 11.2 million people, will have received the three-doses of their COVID-19 vaccines by November, all of which have been developed by the numerous scientific institutions on the island. This even includes the "2 to 18 years old" age demographic.
Cuban scientists have worked on no fewer than five vaccines overall: Soberana 01, Soberana 02 and Soberana Plus, all developed by the Finlay Vaccine Institute; as well as Abdala and Mambisa, the latter a nasal spray, both created by the Centre for Genetic Engineering and Biotechnology.
Both vaccines have proven effective versus all COVID-19 variants. The Centre for Genetic Engineering and Biotechnology (CIGB) reported that the Abdala vaccine has shown an efficacy of 92.28% after applying three doses to a group of more than 48,000 volunteers, while the Soberana 02 vaccine currently stands at 62% after two injections. However, the Finlay Vaccine Institute has stated that that figure should further increase after people have received the third jab.
As a result, the Cuban Ministry of Tourism (MINTUR) is preparing to gradually open the country's borders as of 15th November.
Making it easy arriving in Cuba
Another statement by MINTUR confirmed that increased flexibility would be shown to incoming holidaymakers.
"The hygiene and sanitary protocols will be made more flexible when travellers arrive in Cuba, with the focus being on monitoring symptomatic patients and taking temperatures. In addition, diagnostic tests will be carried out at random, but PCRs will not be required upon arrival, and the travellers' own national vaccination certificate will be officially recognised by Cuba." - Ministry of Tourism of the Republic of Cuba
This will be seen as welcome news to many North American and European travellers who are seeking some Autumn sunshine this year, especially as the news coincides with Virgin Atlantic and World2Fly's plans to re-open their flight routes to Havana this September and October.
Cuba: Opening its doors all across the island
Clearly, this gradual re-opening can only happen if carried out in accordance with the epidemiological indicators of each specific region within Cuba.
Cuba was forced to shut its doors to tourism in every city across the island, which has affected the national economy as a whole. As a result, the island's tourist sector will be very keen to get up and running again.
However, this goes beyond solely Havana. Places of significant tourist interest like Varadero, Trinidad, Cienfuegos, Baracoa, Vinales, Camaguey, Santiago de Cuba, and Holguin will also expect a surge of eager tourists this Autumn.
What is essential, is that the re-opening is carried out in as orderly a fashion as the island has tackled the pandemic from the start.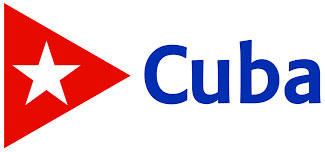 Produced in collaboration
with the Cuba Tourist Board.