---
In the era of COVID-19 there are now only a handful of countries left that don't require a quarantine on either the arrival or return to the UK. Cuba makes the list.
Nowadays travel from the UK to many countries around the world has become problematic. A quarantine is either required on arrival or if the country of entry does not require a quarantine (e.g. Spain) then a quarantine is required upon returning back to the UK. This has meant that many holiday destinations have now become completely unpractical.
Cuba, though, continues to be an exception to the rule. Having largely contained the virus the UK government does not require visitors to the country to quarantine on their return. It is the only country outside of Europe that has made it on to The Sun's list of a handful of quarantine-free destinations because Cuba does not require any quarantine upon arrival. Visitors will be tested at the airport to ensure that cases do not begin to rise again on the island.
Cuba has so much to offer and as one of the few countries left that have a travel corridor with the UK, it is time to make the most of it and book your holiday!
Note: The current situation is very volatile and dynamic and the list is changing every day. Since 29th August Cuba has been on the FCO list of countries where self-isolation on return to the UK is not required. These requirements are subject to change. Always check with the FCO and your travel agent for the most up to date information.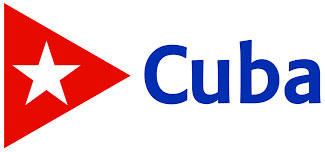 Produced in collaboration
with the Cuba Tourist Board.