---
Cuban travel expert Claire Boobbyer has written an article published by The Times Travel, listing the best places to stay in Cuba. Read on and find out about all the hidden gems on this paradisiacal island!
Intimate casas particulares, sleek city hotels, or luxurious beach resorts?
Cuban travel expert Claire Boobbyer has published an article in The Times stating that Cuba's hotel scene has blossomed in the past ten years, and can broadly be divided into three categories: traditional "casas particulares" (B&Bs), sleek city hotels, or luxurious all-inclusive beach resorts.
Most people know that the beach resorts are spread along the white sandy beaches of Varadero, the largest resort area in Cuba, and the offshore coral cays of Cayo Santa Maria, Cayo Guillermo, Cayo Coco, and Guardalavaca in the eastern province of Holguin.
However, as Claire Boobbyer states, the exciting private boutique hotel scene is really making waves across Cuba, and not just in Havana. These chic and charming B&Bs are found in cities right across the island, as well as providing holidaymakers with the chance to get away from it all, with some fantastic rural hideaways too.
Essentially, whatever type of holiday you're looking for, Cuba can cater for your needs, as well as giving you the perfect place to lay your head.
Gran Hotel Manzana Kempinski La Habana
Old Havana, Havana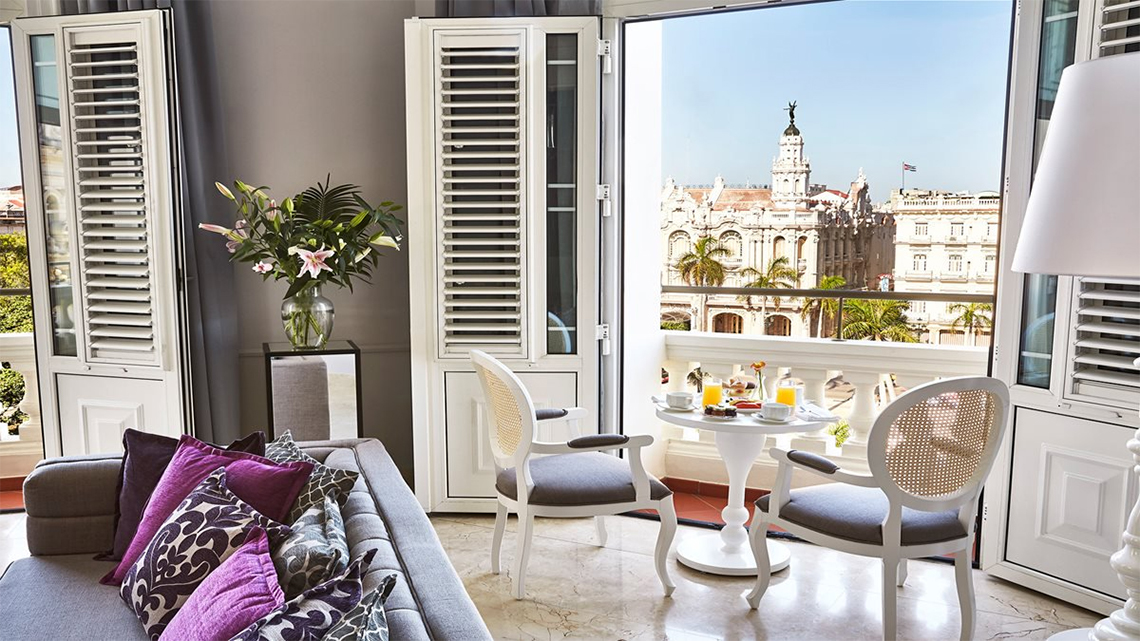 If you do find yourself in Cuba's capital city, and the chances are that at some stage you will, there are few better places to stay than the Gran Hotel Manzana Kempinski.
Opened in 2017, this was the first five-star hotel in Havana and was transformed out of the old 19th-century Manzana de Gomez shopping mall.
"Come for the best location in the city, the palatial rooms in hot pinks, silver and sea blue, the best breakfast in Havana, the shimmering emerald green Constante bar, the spa, and the rooftop pool and bar with its winning views of the baroque buildings around Parque Central." - Claire Boobbyer, The Times
Hotel Nacional de Cuba
Vedado, Havana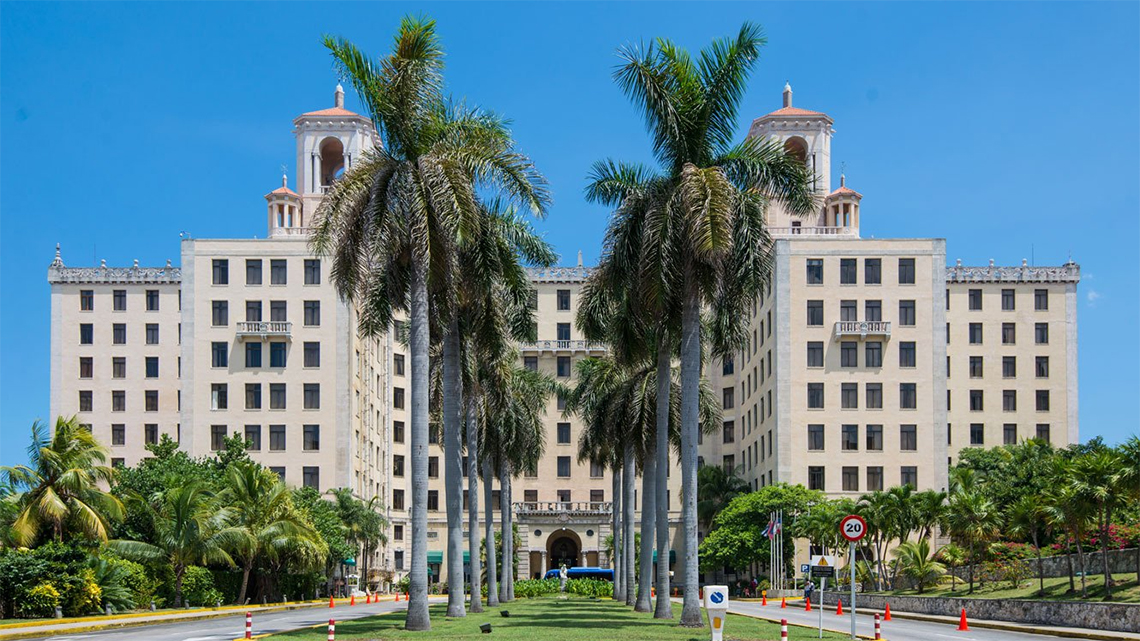 Cuba has a very interesting history which is definitely worth researching, but one of the island's "Golden Ages" was between 1920 and 1950. Wealthy American and European socialites, artists, and designers visited the island regularly and in true belle epoque style, Havana became "à la mode".
This hotel has welcomed movie stars, politicians, Olympic athletes, and even the Mafia bosses. That's why you can even join the hotel's own history tour!
"Want to bed down in rooms once slept in by Walt Disney, Frank Sinatra or Nat King Cole? Book into the Hotel Nacional's "historical rooms" and listen for the whispers of its starry past." - Claire Boobbyer, The Times
Pullman Cayo Coco Hotel
Cayo Coco, Jardines del Rey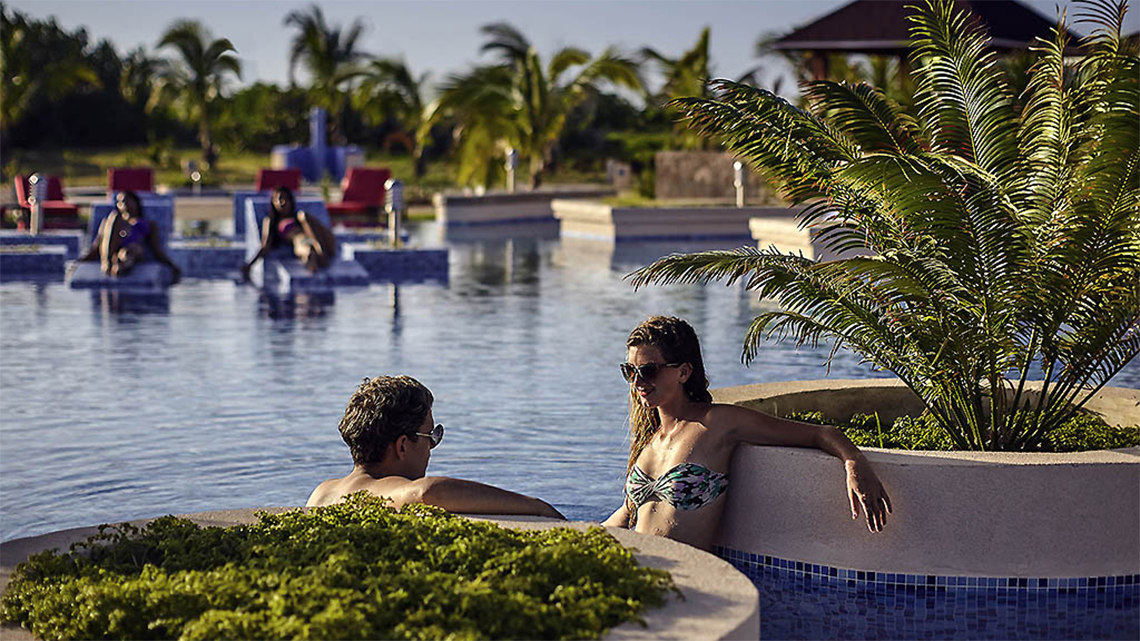 If you're looking to mix urban comfort, but still dream of a beach holiday, this hotel's for you. There are eight restaurants and ten bars, commodities which give the hotel the feeling of being in a city, but flamingos live just outside!
"Playa Las Coloradas is a gentle curve of white sand shelving into the shallowest of pale sapphire sea. And the Pullman sits enviably — it's the last hotel in a small line of resorts on picturesque Cayo Coco." - Claire Boobbyer, The Times
Paradisus Princesa del Mar Resort and Spa
Varadero, Matanzas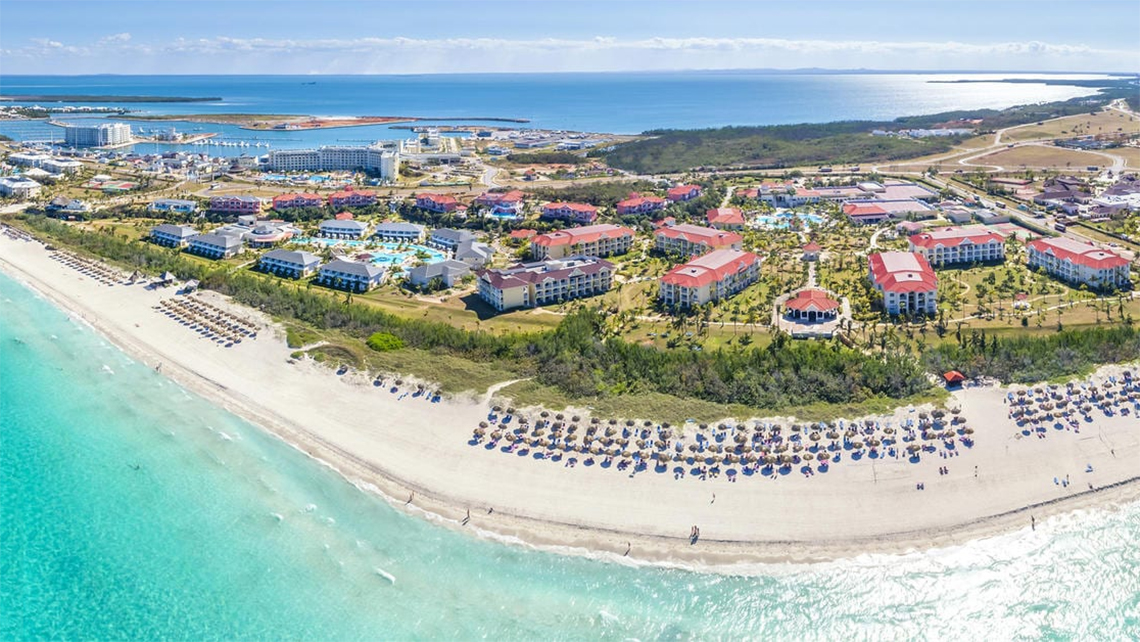 This hotel is for adults looking for complete relaxation, peace, and quiet. The setting is stunning, to begin with. The closer to the Eastern tip of the 13-mile long sands of Varadero you stay, the more beautiful the beach is. The Paradisus Princesa del Mar sits just there on the Eastern tip, one of the most gorgeous stretches of sand in all of Cuba.
"The adults' only Paradisus is defined by suites in Key West-style buildings, Royal Service suites in the older hacienda-style Hilltop Hideaway, plus the recommended closer-to-the-beach Royal Suite spacious rooms with sea views." - Claire Boobbyer, The Times
SO/ Paseo del Prado La Habana
Old Havana, Havana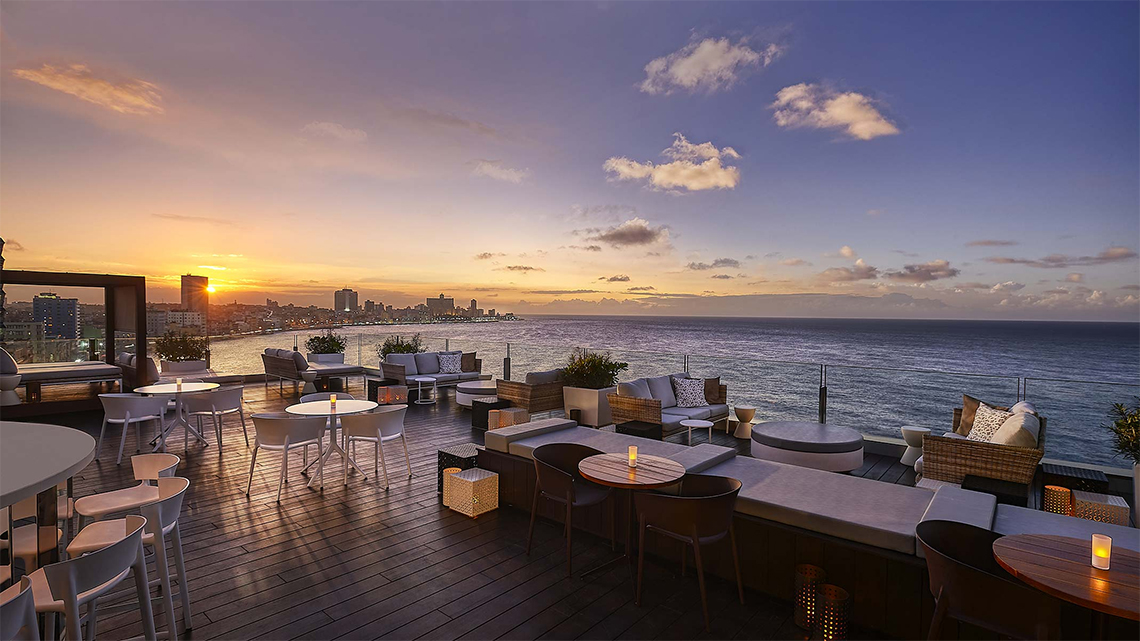 This hotel is great for urban culture lovers, guests who really want to get to know Havana. The first benefit is that this hotel is home to Havana's only chocolaterie, but the whole hotel is designed and decorated to be chic, celebrating Cuba's culture of music and dance.
"The hotel curves around a corner of the ocean boulevard and the old city with unrivalled views. Choose rooms with "Malecon view" as the floor-to-ceiling windows capture the mesmerising and mercurial Atlantic, the castle on the harbour headland, and the spill of colourful buildings curling around the winding seafront." - Claire Boobbyer, The Times
La Reserva - Havana
Vedado, Havana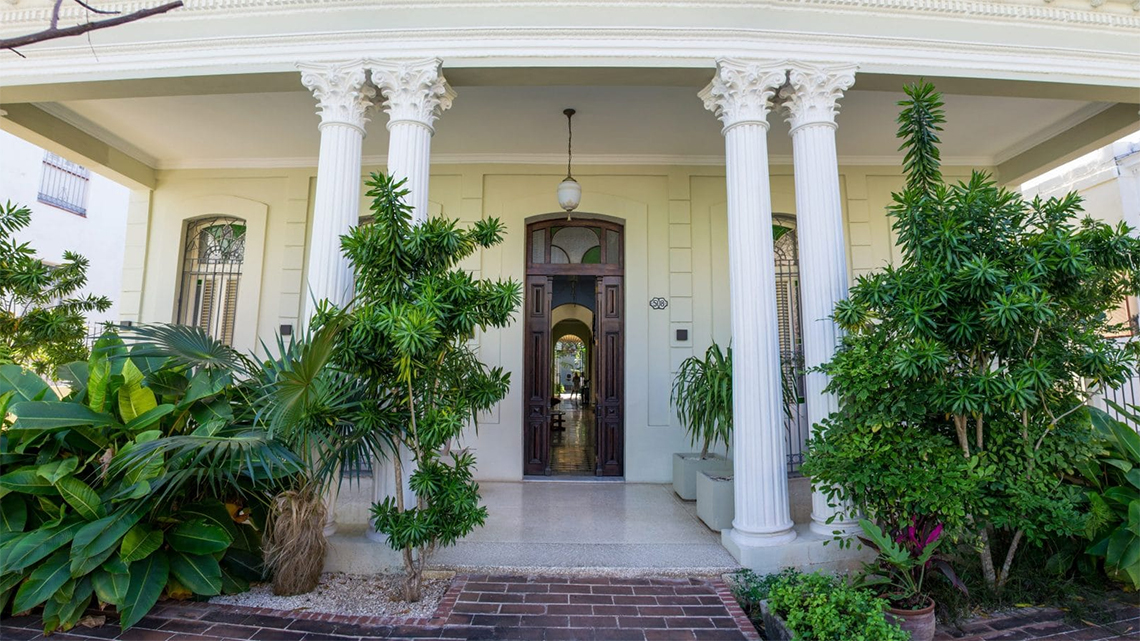 If it's traditional and boutique you're seeking, look no further than La Reserva. Located in the artistic neighbourhood of El Vedado, the hotel is a wonderful space of tiled rooms, smart furniture, Cuban art, Murano glass and a beautiful patio garden. There's even seasonal home-cooked Cuban cuisine at the restaurant.
"From the welcome to the gorgeous rooms, the patio garden, and concierge, I can't recommend it enough." - Claire Boobbyer, The Times
Paseo 206 Boutique Hotel
Vedado, Havana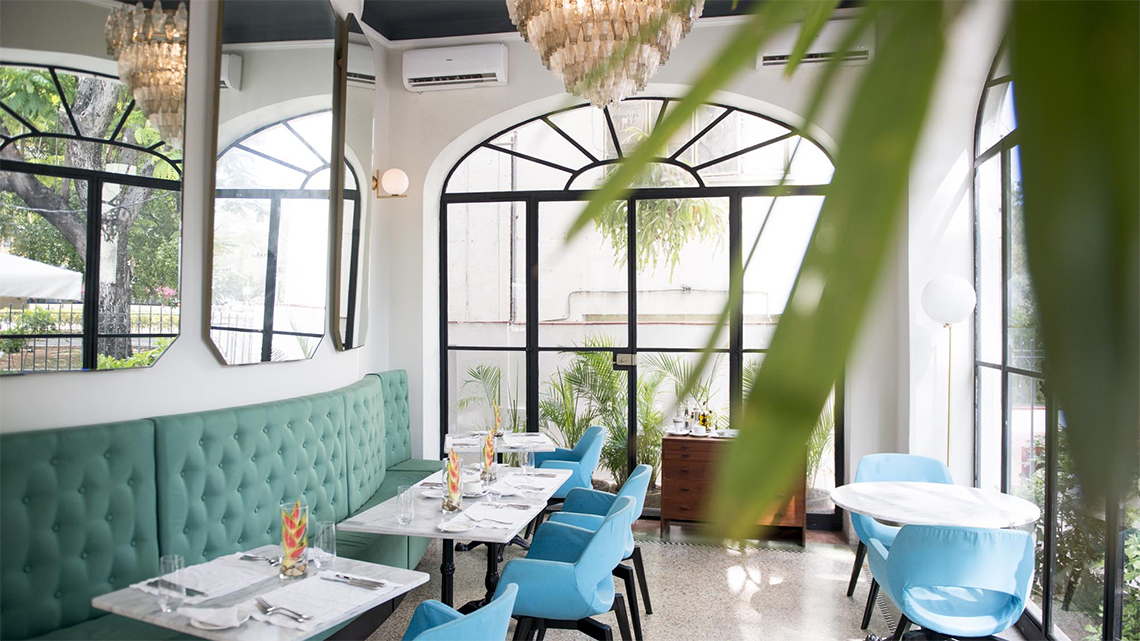 Many people who go to Cuba fall in love with the food and drink, and this is the place to stay if it's the burgeoning gastronomy scene and the globally celebrated cocktails you love about Cuba!
Aside from being exquisitely restored from a 1930s villa into a smart, glassy ten-roomed hotel, there's a real personal touch to this hotel and you can learn much about the city just by talking to its owners.
"Following a day in the city where Paseo's concierge opens doors to Havana's secrets, dine at its Italian restaurant on potato-crusted fillet of swordfish followed by artisanal dark chocolate gelato. As night settles, enjoy an aged Santiago 11-year-old rum and a Cuban cigar on the terrace." - Claire Boobbyer, The Times
Iberostar Heritage Grand Trinidad
Trinidad, Sancti Spiritus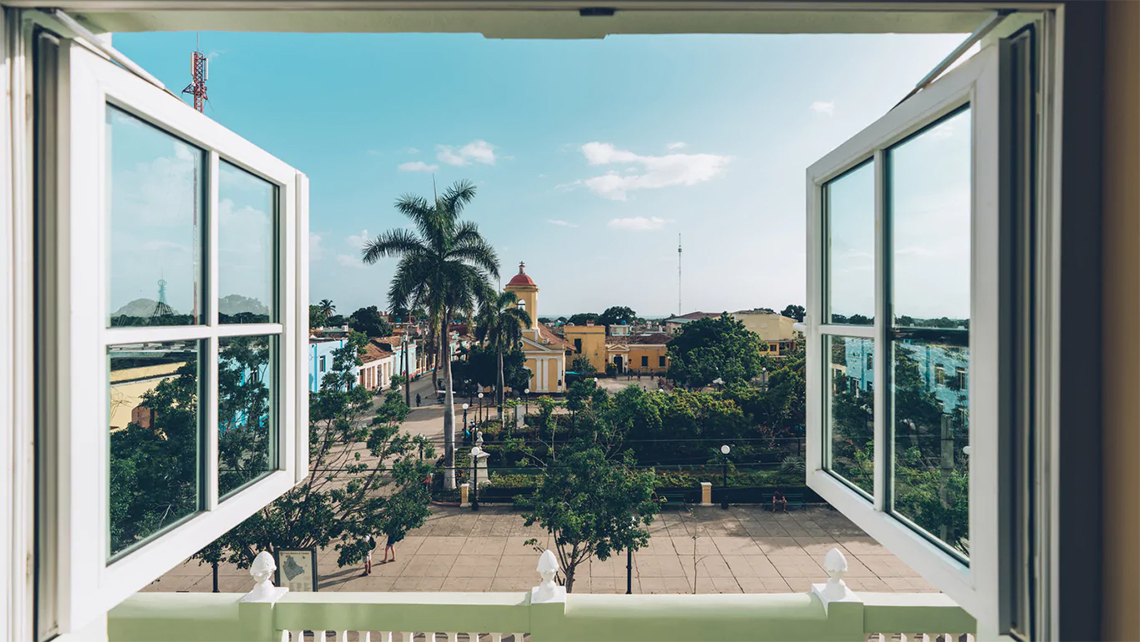 Trinidad is a "must" on every traveller's itinerary who's serious about visiting Cuba. It's a wonderful UNESCO-protected city of churches, palaces and plazas sheltered in the sloping folds of the Escambray mountains, facing the Caribbean Sea.
It hasn't changed in centuries since the Spanish ruled here, and horse-drawn carriages still wander the streets.
The Iberostar Heritage Grand Trinidad is the only place in Trinidad with fine wine, cheese and cigar collection, and you can book rooms with a terrace for your alfresco evening drinks.
"The Heritage Grand Trinidad is the only luxury hotel in Trinidad and is a favourite city spot for weekend bandstand concerts." - Claire Boobbyer, The Times
Iberostar Selection Ensenachos
Cayo Ensenachos, Jardines del Rey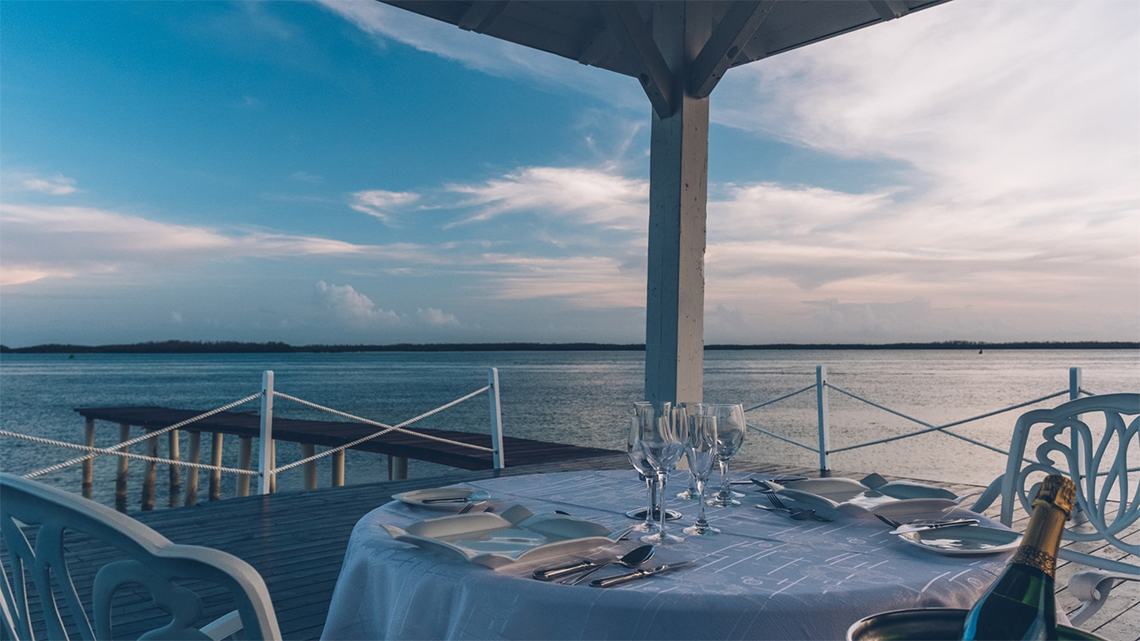 If you've got kids to entertain and love being near the beach, look no further. This hotel is superb for families with its sun-soaked beach, its huge lush gardens to explore, and the watersports on offer for guests.
There's even a wooden beach bar to keep everyone hydrated and there are fewer spots more beautiful on the whole island to take the whole family.
"I'm not sure any Cuban beach could be creamier or the sea any bluer than the twinned pale honey Playa Ensenachos and Playa Mégano. These two beautiful curves of buttery sand face a shimmering turquoise sea and are straddled by just one resort — the Iberostar Selection Ensenachos." - Claire Boobbyer, The Times
Melia Buenavista
Cayo Santa Maria, Jardines del Rey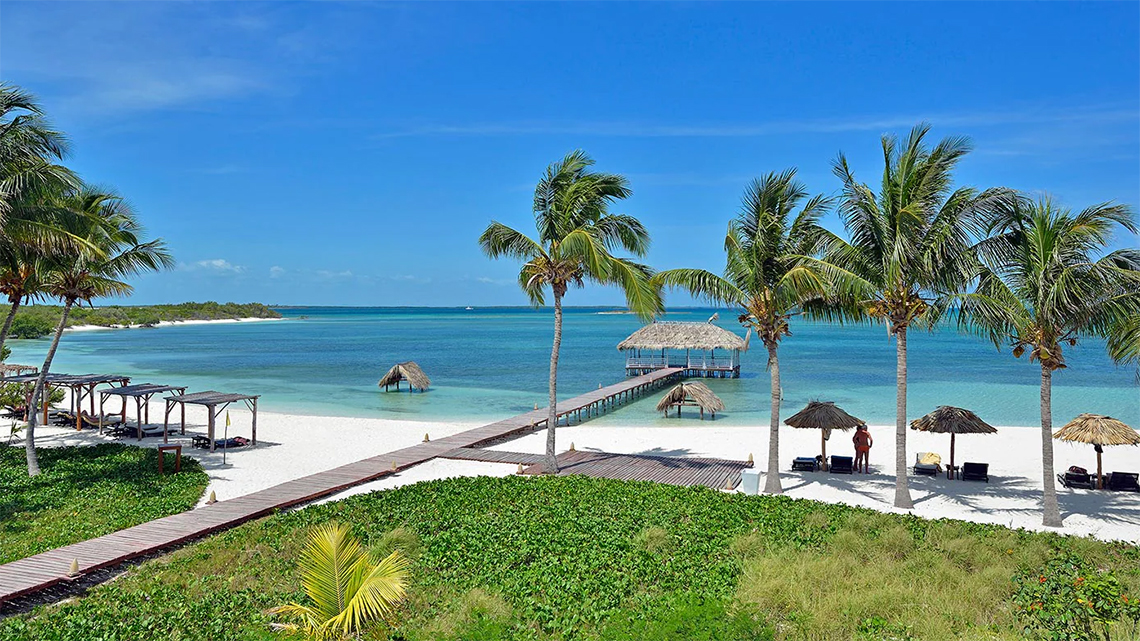 Cuba is also an island of romance, and no hotel is better suited for a romantic trip to the Caribbean than the Melia Buenavista. It can be hard to find a low-key boutique-style beach resort in Cuba, where adults only can escape for some time alone. This is the place to do it though.
"Hidden away at the far end of the coral islands of Cayo Santa Maria is this adults-only retreat tucked behind three sugar-soft white beaches. With unobtrusive butler service, à la carte service from breakfast until night, and nothing to do but lounge on a daybed, swim, snorkel and get a treatment at the YHI-Spa, it's the perfect hideaway." - Claire Boobbyer, The Times
Malecon 663
Havana, Havana Centro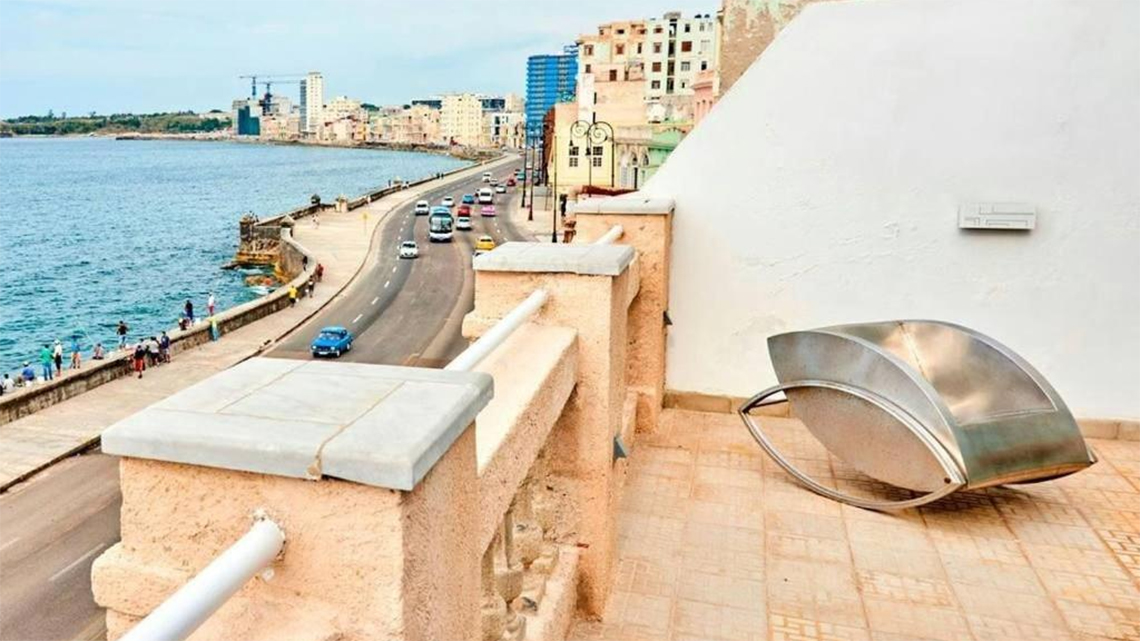 You may also be aware that architecture and design are also pretty hot in Cuba. It's impossible to visit Havana and not be blown away by the mix of colonial, classical, neo-gothic, and even Catalan surrealist architecture. Havana really is on a global scale for design lovers - and that's interior design too.
Take Malecon 663 as an example. It's certainly Havana's hippest hotel, and the rooftop terrace buzzes into life at sundown with alfresco cocktails and DJs on the decks.
"Charanga Habanera conga player Orlandito Mengual and his French wife Sandra have devoted time, love and artistry into this three-story colonial townhouse with retro and quirky rooms celebrating decades of design in Cuba — such as art deco and the 1950s." - Claire Boobbyer, The Times
Cayo Guillermo Resort Kempinski Cuba
Cayo Guillermo, Jardines del Rey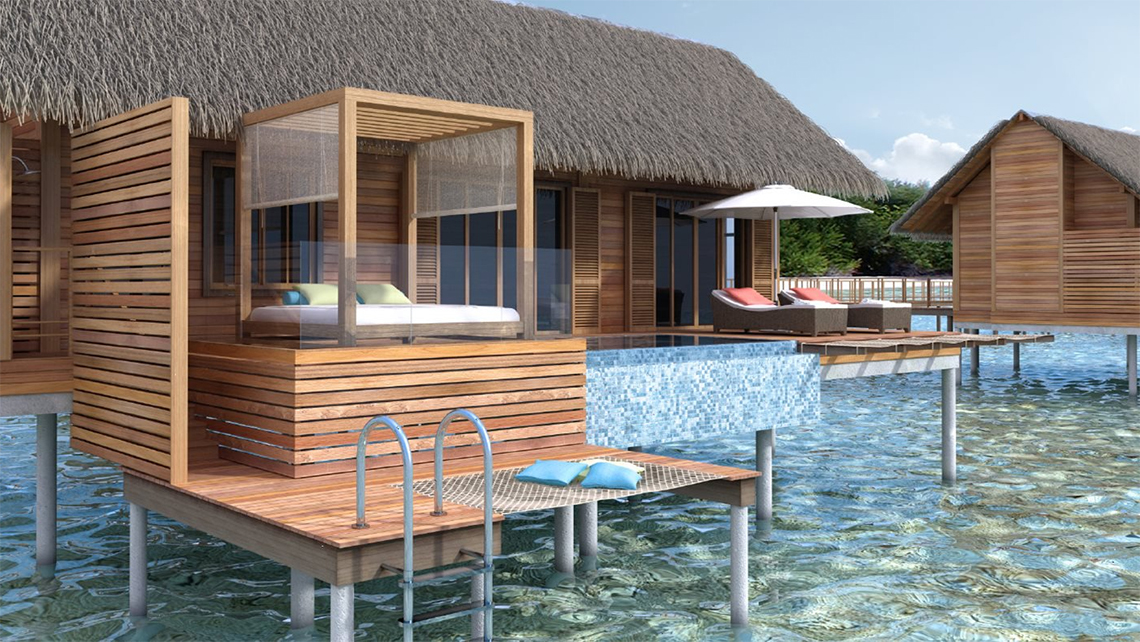 In 2020, in a double-first for Cuba, the Cayo Guillermo Resort Kempinski opened the island's first overwater villas and the country's first beach resort that's not all-inclusive. This is luxury beach living at its finest.
Although plucked straight out of paradise, Cayo Guillermo is also the island's best spot for kite-surfing too. So, if you need a bit of an adrenalin rush before plunging into the infinity pool and relaxing next to the ocean, aqua sports are on the cards.
"For barefoot luxury living and those who want to live out their salty seadog Hemingway fantasy, look no further. Troll for fish in the same waters sailed by Ernest Hemingway. By night order the writer's favourite, a daiquiri rum cocktail, before you dine at the overwater fresh fish restaurant and try Cuba's best smokes at the Hemingway cigar bar." - Claire Boobbyer, The Times
Paradisus Varadero Resort and Spa
Varadero, Matanzas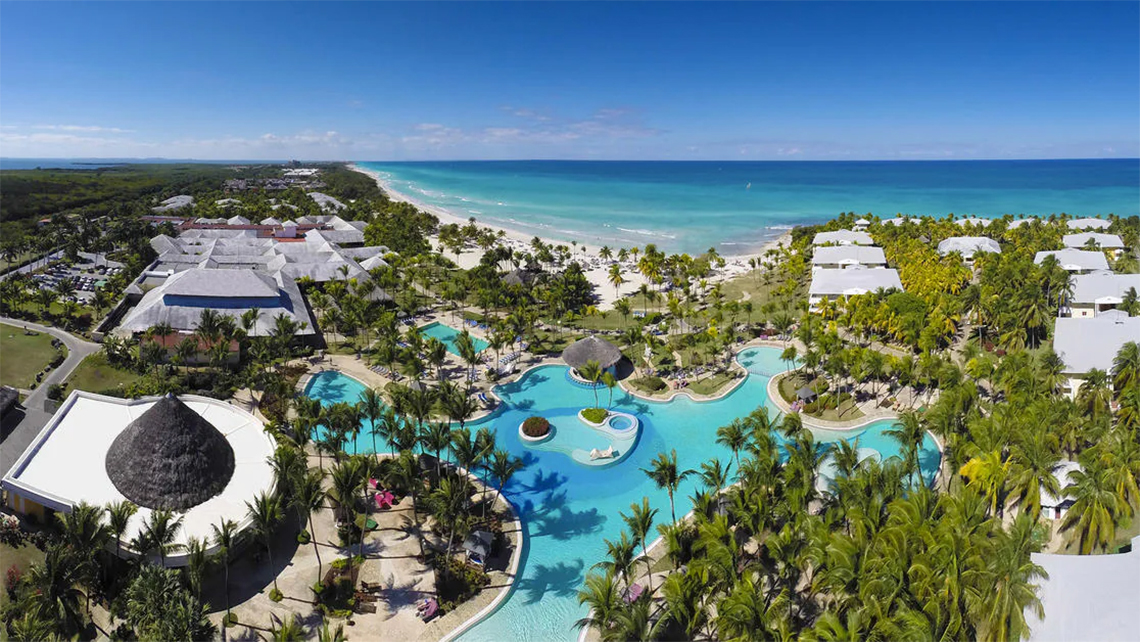 This is another hotel that's superb if you've got little ones with you to entertain. There's a dedicated kids' club, pools designed for youngsters, and a children's buffet.
The entertainment hub is open to children aged eight months to 18, with a separate baby club, games rooms (electronic and traditional), hangout zones and an all-day buffet designed with young people in mind. They just won't have the time to get bored!
"The all-inclusive resort's Family Concierge section also comes with priority booking for the resort's tennis, catamarans and scuba diving. Exhausted? Adults can claim a discount on a massage at the YHI-Spa." - Claire Boobbyer, The Times
Paradisus Rio de Oro Resort and Spa
Guardalavaca, Holguin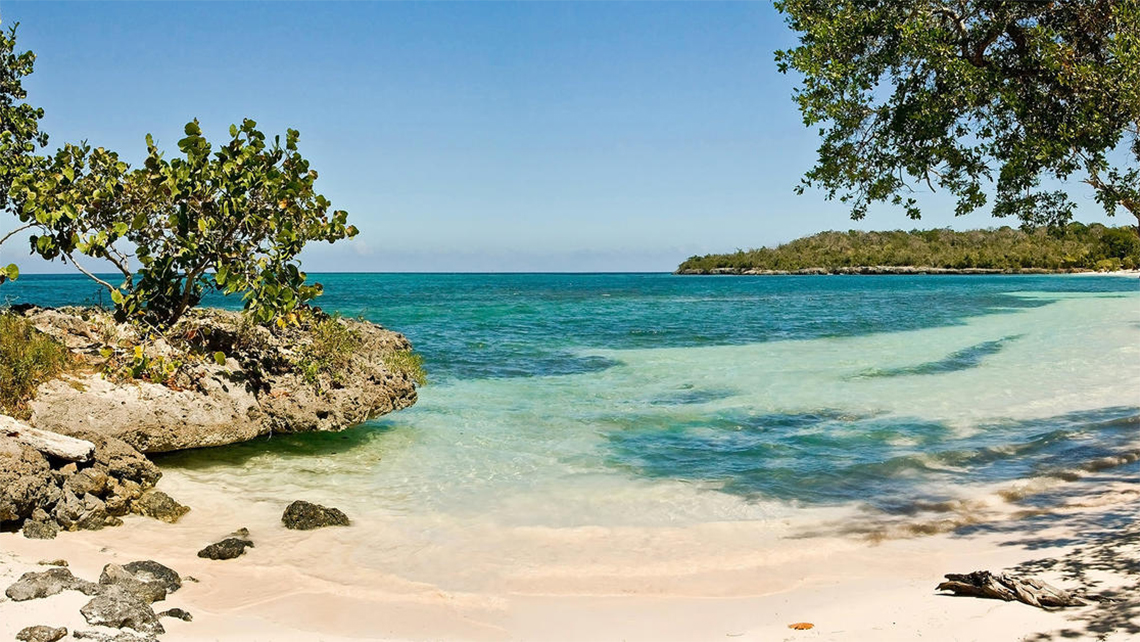 Last but not least, this is a hotel that nature lovers will adore. Cuba has six major ecoregions, including moist forests, dry forests, pine forests, wetlands, cactus scrub, and mangrove forests. It's an island full of wildlife, much of it endemic to the island.
It has more species of animals than any other spot in the Caribbean with about 17,800 unique species, and the Paradisus Rio de Oro is the most densely foliaged of any resort in Cuba. It's tropical heaven.
"Access to the bronzed sand coves is for Royal Service guests only but you'll want the rooms here anyway for their elegant, warm interiors. Once you've had your fill at one of the eight restaurants, pick up a snorkel and head out into the turquoise for some of the best coral-rich sea around the island." - Claire Boobbyer, The Times
Cuba, holidays for everyone
In the article published by The Times travel section, travel expert and Cubaphile, Claire Boobbyer gives a wide selection of different types of hotels, located in an array of different geographical locations across the island.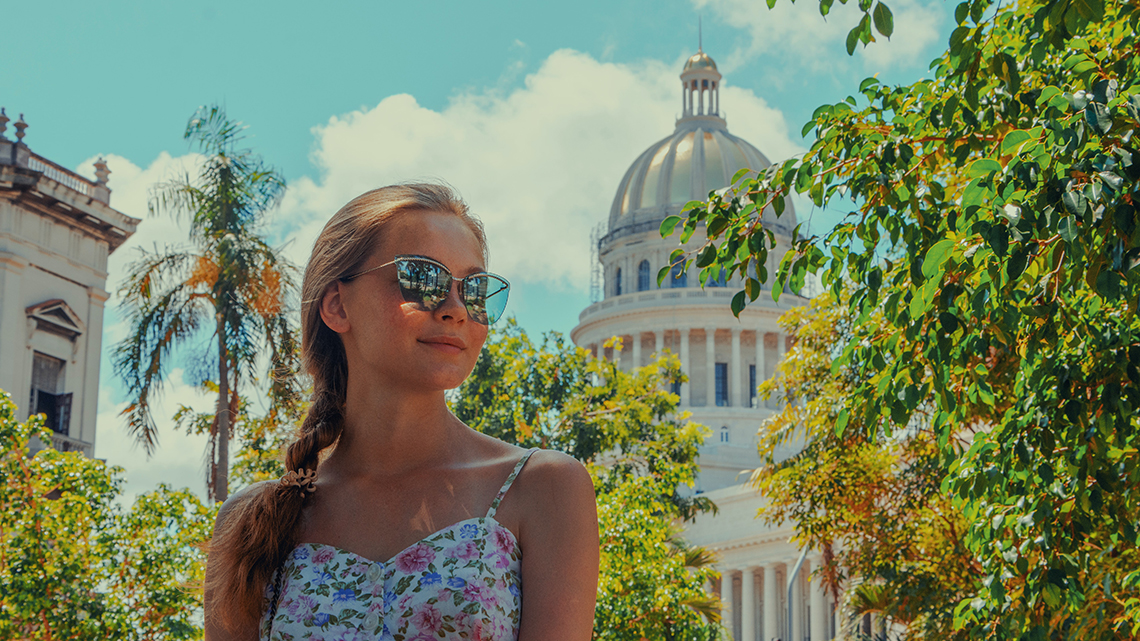 These hotels, and what they offer their guests, really illustrate the evolution of the Cuban tourist product which has grown an immeasurable amount over the last decade.
Yes, there are luxurious all-inclusive beach resorts and chic city hotels run by global powerhouses like Melia and Iberostar, but there are also a plethora of more traditional hotels and "casas particulares" right across the island.
These have not only widened the selection that tourists have when choosing their place to stay but improved the general quality of accommodation on the island.
With all this in mind, the fact that Cuba firmly holds onto its ecological values whilst enjoying this tourist boom, simultaneously celebrating and protecting its natural habitats and endemic wildlife whilst opening up and catering for more holidaymakers, means it's an island that is truly unique. There's simply no place like it on Earth.
It's not just the best of both worlds, it's the best of all worlds.