---
Travel expert Gemma Knight has published a powerful article in The Telegraph entitled "Why time is running out for us to see authentic Cuba", citing a number of reasons as to why there's never been a better reason to visit before it possibly changes forever. Read on and find out about how Cuba is evolving on many levels, and how we shouldn't take it for granted.
Lost time is never found again, not even in Cuba
Benjamin Franklin once said that lost time is never found again, and that's certainly true. Time passes ever on, and modernity's fingertips slowly but surely coax us forward. Old customs and traditions are gradually lost, and things we do become things we used to do.
But is that ever a good thing? News website of the year The Telegraph online has published a very profound article entitled "Why time is running out for us to see authentic Cuba". The article cites a number of reasons as to why there's never been a stronger reason to visit before Cuba possibly changes forever.
Cuba, still totally unique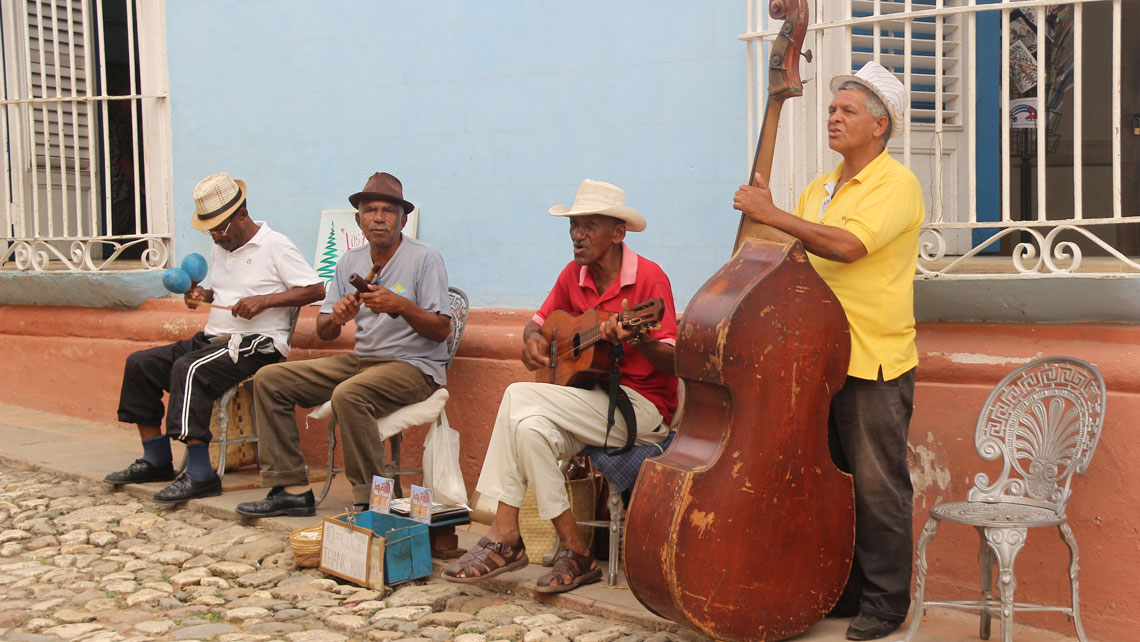 Many people are drawn to Cuba because of the intoxicating rawness of the island. Known as the "pearl of the Caribbean", it's genuinely unlike any other place on earth. People know about the 1950s Cadillacs, the world-famous beaches and the mojitos being served long into the night, but there's so much more too.
Varadero is one of the most beautiful places on the planet. Baracoa took Columbus's breath away. Viñales boasts scenery and landscapes that are unchanged since the dawn of time. Trinidad hasn't altered since the Spanish arrived in the 15th century. The wildlife all over the island simply isn't found elsewhere. Havana is one of the world's coolest cities. Cuban gastronomy is undergoing a massive revolution. The list just goes on and on. Cuba is unique, breathless, stunning, honest, refreshing, joyous, and ancient - all at the same time.
"The heat, the music, the colours, the chance to stroll through Havana and exist briefly in a world without big brands, chain stores or fast food; a time warp where Castro stares down from freshly painted billboards on crumbling neoclassical apartment blocks. We long to ride in 1950s Cadillacs, to lodge in ramshackle 'casas particulares', to sit in rickety 'paladares' wolfing down 'comida cubana', the air thick with lilting percussion and coils of cigar smoke." - Gemma Knight, The Telegraph
So what's the issue? If Cuba is still so beautiful, why the sense of urgency to suddenly visit? Well, there's the rub.
Opening the tourist floodgates to Cuba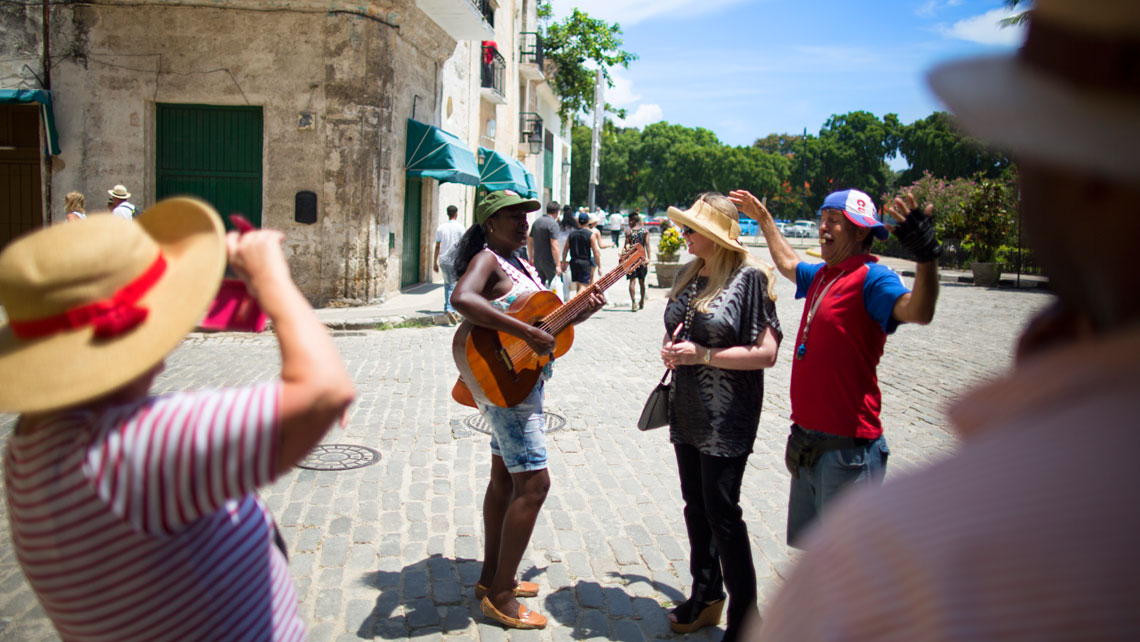 Ironically, the thing that has most defined Cuba over the last 50 or 60 years could have been the very thing that has preserved its "other-worldly" charm. It hasn't been able to become "Americanised".
Clearly, since the end of WWII, American culture has dominated the globe and there's a strong argument that Americanisation has led to Globalisation, which has unfortunately led to cultural homogenisation.
After decades of trade embargoes, sanctions, and stand-offs, with Joe Biden as US president, restrictions by the United States could start to ease. Banned since 1963, American tourists can now squeeze through various legal loopholes allowing for travel, while a gradual loosening of export embargoes means an influx of modernity cannot be far behind.
"Soon, I fear, Cuba could become much like the rest of the Caribbean: still beautiful, of course, but blighted by all-inclusive resorts, gaudy souvenir shops and full-coverage Wi-Fi, colossal cruise ships ejecting swarms of selfie-stick-wielding tour groups into narrow streets, the once-vibrant Baroque facades replaced with gruesome modern blocks, ATMs and happy-hour signs." - Gemma Knight, The Telegraph
Seizing the moment and visiting Cuba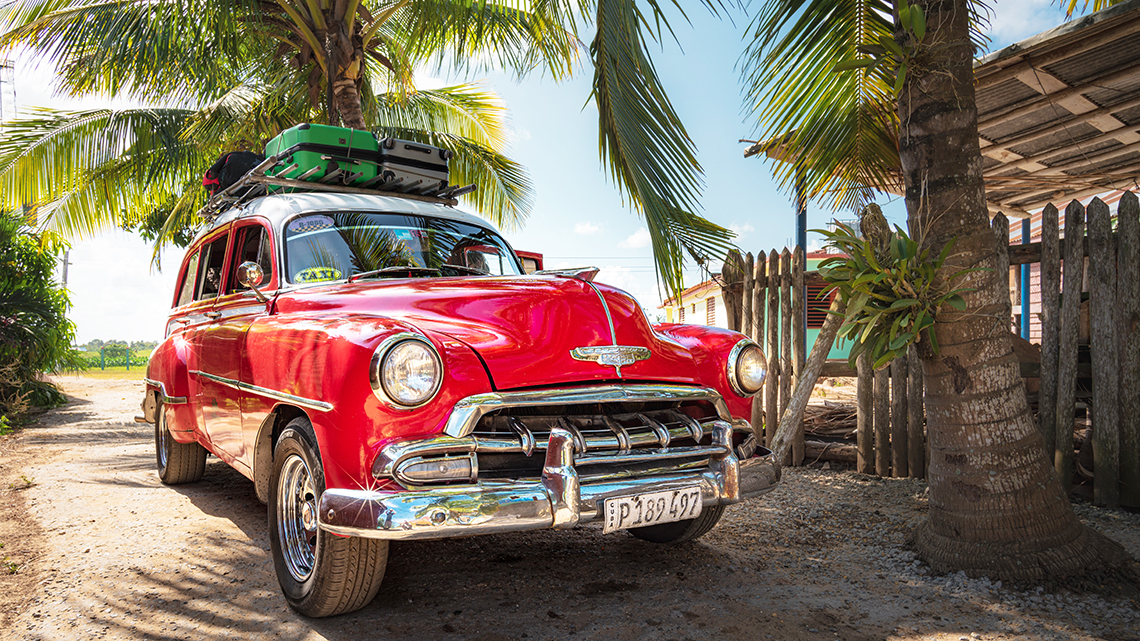 That's why there's never been a better argument for visiting Cuba sooner rather than later. This piece isn't trying to say that it's now or never, and that by 2025 Cuba will be like strolling down Wigan Pier, fluorescent buckets and spades being sold next door to pubs called The Anchor, offering family deals on burgers and beer.
It's all much more subtle than that. Modernity's touch creeps in when no one is looking and steals one tiny thing at a time.
Consider a holiday to Cuba whilst it still genuinely is the only place on the planet that looks exactly like Cuba.
"Ah, Havana - one day our paths will cross. I just hope that yours are still lined with underground restaurants and classic cars when they do." - Gemma Knight, The Telegraph