---
Travel Weekly includes Cuba amongst the three best Winter holiday destinations. Travel expert Laura French has written an article detailing how travel-hungry British tourists could consider Cuba as the perfect Winter getaway destination.
A surge for the Caribbean in Winter 2021
With the current frustration British tourists are experiencing regarding their Summer holidays, many travellers are looking to swap their usual trip this August for a sunny Winter escape.
An article by Travel Weekly includes Cuba as one of the best places to go if you're looking for warm weather, stunning beaches, historic cities, and breath-taking natural wonders.
"With low Covid rates across many Caribbean islands and several resorts already open and waiting, this diverse region might be just the ticket for a Winter-sun break." - Laura French, Travel Weekly
What's more, according to Paul Cleary, Managing Director for Caribtours, demand for the Winter season is already strong.
"Our forward business to the Caribbean for 2021-22 is up 97% on 2018-19. We're seeing a great deal of compressed demand amongst those who haven't been able to travel in the past 15 months, and there's added interest as a result of many other important leisure destinations remaining off-sale. As a result, the Caribbean could see a once-in-a-lifetime year of unprecedented demand in 2022." - Paul Cleary, MD for Caribtours
Cuba: A unique island that has it all
Many people associate Cuba with 1950s classic American cars, huge cigars, and Mojitos. But it's more than that. Cuba is a country like no other, forged out of all the necessary ingredients to make the island fascinating and delicious.
Historic ties to Europe, a one-time "belle epoque" hang-out for bohemian artists and architects, radical idealism, revolutions, political isolationism, and a determination to thrive against the odds.
Cuba's people are relaxed, friendly, and stoic. The music is world-famous, the gastronomic scene burgeoning, the towns untouched by time, the beaches long, white and sandy, and the flora and fauna unseen anywhere else on the planet.
Winter holidays with a certain Latin flavour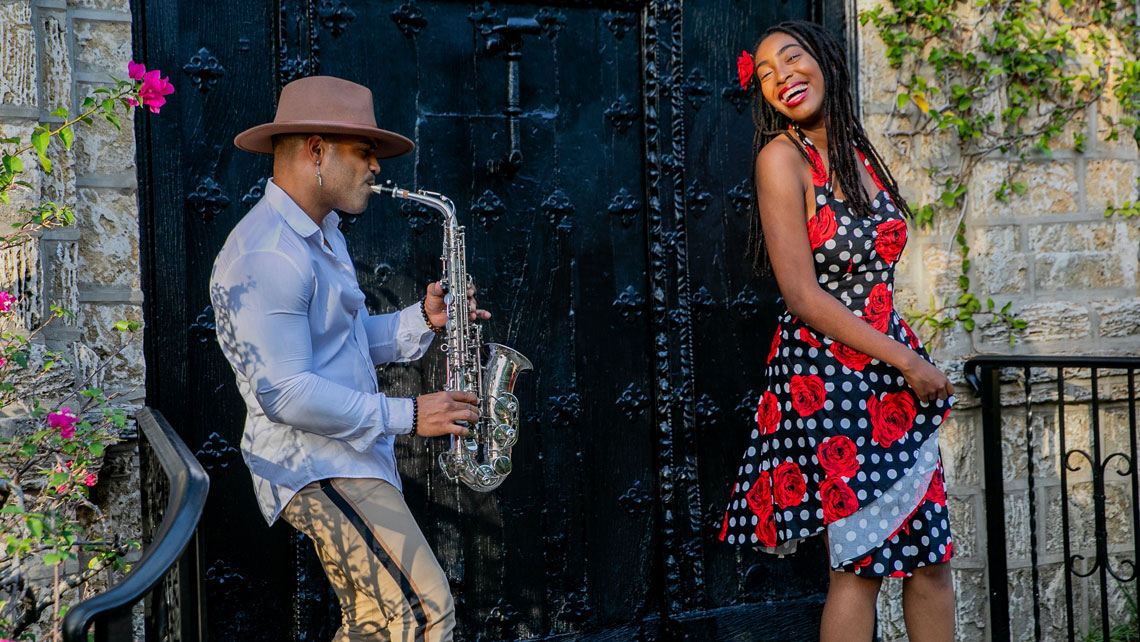 Clearly, Cuba has historic ties to Spain. It was only fairly recently in 1898, that the United States and Spain signed the Treaty of Paris, which recognised Cuban independence. Genoese explorer Columbus had arrived in 1492 so Cuba was part of the Spanish Empire for over 400 years.
As a result, there is "un toque español" (a Spanish flavour) to the island, and British tourists who have visited Spain will find many things familiar.
Like Spain, Cuba is a diverse country and a hotspot for those curious about culture. Both countries have a passion for music, food and fiestas, and there's nothing quite like exploring the island's vibrant festivals, rum-tasting courses, and family-run farms.
"A good option for first-timers is the classic 'triangle', combining the colourful, crumbling buildings of Havana with the salsa-steeped streets of Trinidad and the copper-hued farms of Viñales. For those with more time, suggest adding Baracoa, located on the west coast and known for its quirky vibes and long-held legends; and Santiago de Cuba, a frenetic, Afro-Caribbean city from which Castro launched his revolution." - Laura French, Travel Weekly
Coupled with the fact that Cuba's fight against COVID-19 has seen the island's laboratories produce no fewer than five vaccines, more than anywhere else in Latin America and the Caribbean, Brits looking for some Winter sunshine could do well to turn their eyes towards the "pearl of the Caribbean".