---
The Times has published an article about how travel writer Shelley Rubenstein explores the unique Cuban culture from the motorcycle saddle in the company of none other than Che Guevara's son.
Motorcycle diaries mark II
Ernesto Guevara, famous Cuban revolutionary Che's youngest son, started La Poderosa Tours in 2014 - named in honour of his father's motorbike, translating as "the mighty one".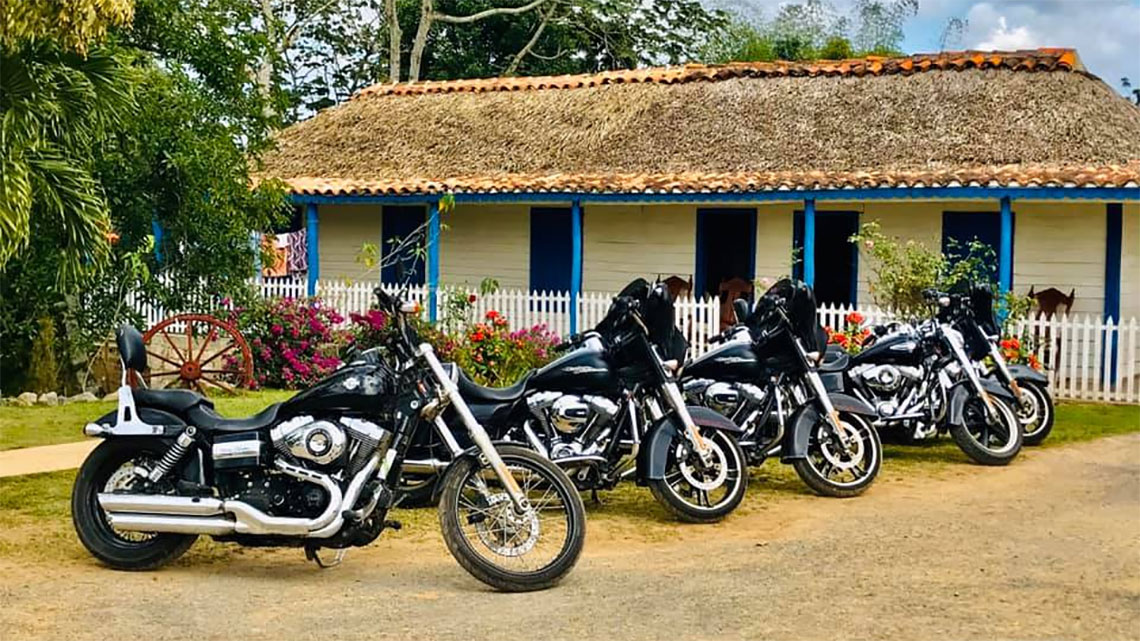 The whole idea for "La Poderosa Tours" was a clear homage to his iconic father and his momentous ride across South America 70 years ago, when he made the 8,000-mile trip from the Andes to the Amazon, exposing him to social injustice, economic inequality, capitalist exploitation, and political repression.
Now, Ernesto Guevara offers tours of Cuba, taking in locations including the tobacco fields of Vinales, the serrated peaks of the Sierra Maestra mountain range, a Havana Club rum distillery, the powdery sands of Varadero, cobblestoned Trinidad and, poignantly, Santa Clara, where the Cuban Revolution's final battle took place and where Che's remains are interred.
Cuba on two wheels
Many would say that Cuba seen up close and personal on two wheels is the best way to experience this fascinating island. Arguably one of the world's most diverse travel destinations, the "Pearl of the Caribbean" is breathed in and digested best with no window-pane as a buffer.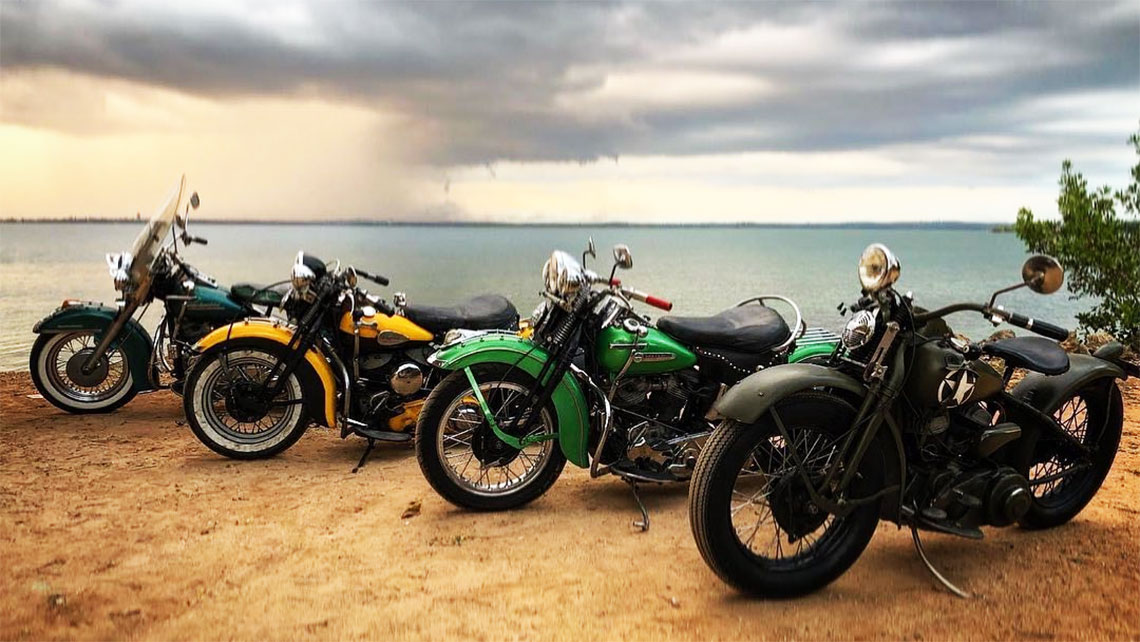 It's a romantic vision, but this is a romantic island. Cuba is a place where most people follow their hearts.
"We begin at Gran Hotel Manzana Kempinski's rooftop, which has sweeping views over the old town. Ernesto points out the key sights - El Capitolio, its dome slightly taller than its twin in Washington; the National Theatre; and the Vedado neighbourhood where he was brought up." - Shelley Rubenstein, The Times
Visions of Havana
Taking in some of Ernesto's favourite sites, Rubenstein writes how Havana's labyrinth blurs into different pastel hues, and the colonial and art deco styles form a mishmash at the speed Ernesto takes her around.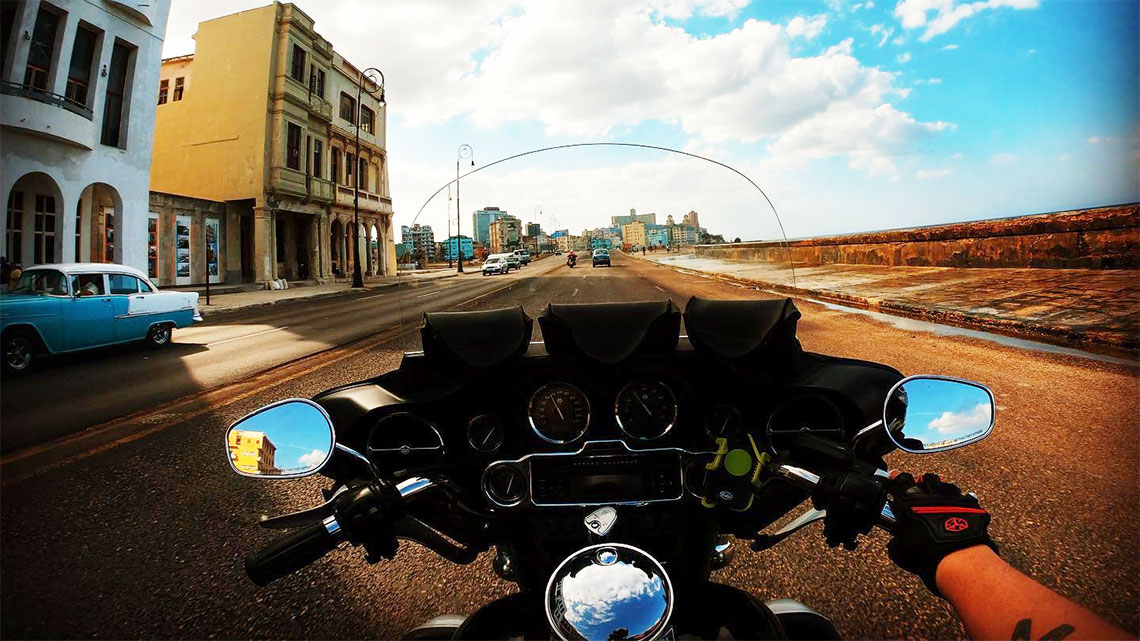 People evidently still recognise Ernesto Guevara as the son of their idol "Che", as people stop and stare, the son fast becoming another Cuban hero on his Harley-Davidson motorbike giving tourists and journalists an insight into their island.
"We move outside for a lunch of ceviche, and Ernesto lights a cigar. I search his face for echoes of Che, but none are obvious - although I notice that, like his father, he shuts down any questions he doesn't want to answer with a quip and a hollow laugh. Every so often someone walks past in a T-shirt emblazoned with an image of Che - the tousled guerrilla fighter with the determined, faraway stare. I ask Ernesto if it's difficult to encounter this version of his father daily. He shrugs, saying: I was born and raised this way, so it's normal." - Shelley Rubenstein, The Times
A relationship tragically cut short
Ernesto was only two when his father was killed, and most of his family pictures featuring Che - including one in which Ernesto is being cradled by him - are now in the public domain.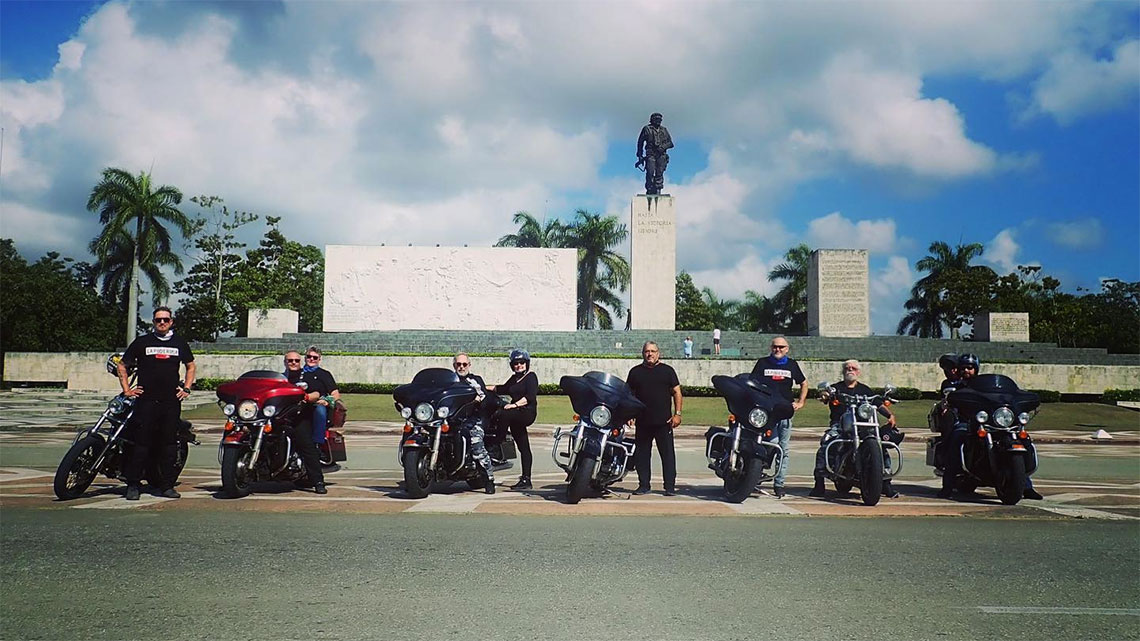 It's a strange situation for any grown man to try to forge a sentimental relationship, not only with someone who you simply don't remember, but who belongs to the masses, not just you.
"We reach Plaza de la Revolucion, where more than a million Cubans gathered to mourn Che's death. We park and walk through the square, and I notice that Ernesto is distracted - his eyes are fixed on the giant steel rendering of his father's face on the Interior Ministry building opposite. Does he feel anything? 'Nah,' is the response. But he still stares." - Shelley Rubenstein
Chasing a father's ghost in Cuba
Ernesto's tours must be unique insofar as his profession is to chase his father's ghost around the island, showing tourists the places Che Guevara visited.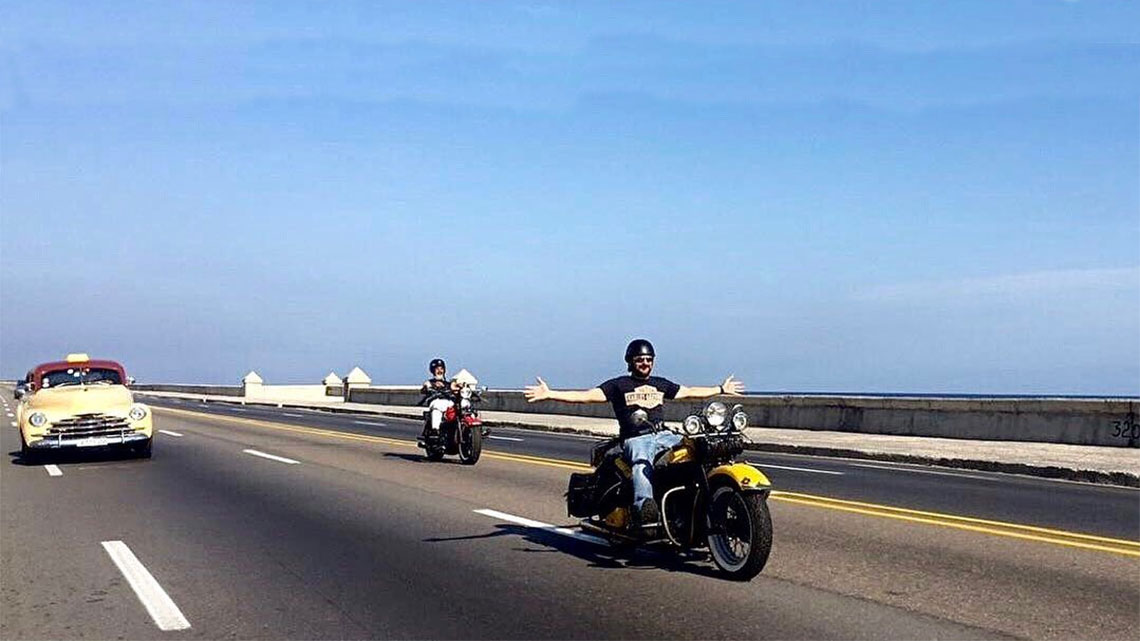 Santa Clara, for example, is the site of his father's mausoleum and can be complicated, according to Ernesto. He clarifies that to disassociate himself from any emotion from the site, he simply gets them there and lets them see it for themselves, before having a private moment to himself. Stolen moments in the public eye, just to reflect on a paternal relationship.
The island of Cuba is strewn with stories, histories, tales, myths, and legends. The story of a son chasing his father's ghost but sharing his most personal moments with tourists who see the memorials as photo-bait must be bittersweet for Ernesto, but it seems to be a lifestyle he bears with good grace.
With fine cocktails, good food, and Cuba's famous cigars, he seems a contented man, albeit with a reflective soul. Here's just another story from Cuba. Come and find your own!