---
Two Cuban beaches, Varadero and Cayo Santa Maria, have been voted among the 25 best in the world, according to TripAdvisor reviews and announced in Travellers' Choice - Best of the Best awards. Read on and find out more!
Cuba, beach paradise on earth - squared!
Although a huge honour for the small island of Cuba to be named twice on the list of 25 best beaches in the world, for anyone who's actually visited the island, it may not actually come as much of a surprise.
Cuba boasts a large number of fine beaches on each coast, north, east, south and west. Some of the beaches around the town of Varadero on the Hicacos Peninsula are simply unrivalled anywhere. Never been? Close your eyes and imagine a paradisiacal stretch of pure white sand and turquoise sea. There you go.
Now, it's official. Two Cuban beaches are among the 25 best in the world according to TripAdvisor Travellers' Choice Awards - Best of the Best. In case you didn't know, TripAdvisor is a web portal in which millions of people who travel the world in search of experiences participate in surveys to assess the best places on the planet.
Cayo Santa Maria Beach, just what the doctor ordered
One of the Cuban beaches on the list was ranked as the "second best in the world", which is great news for the island considering that the Cuban government needs to continue welcoming international tourists, in order for the economy to recover following the COVID-19 pandemic.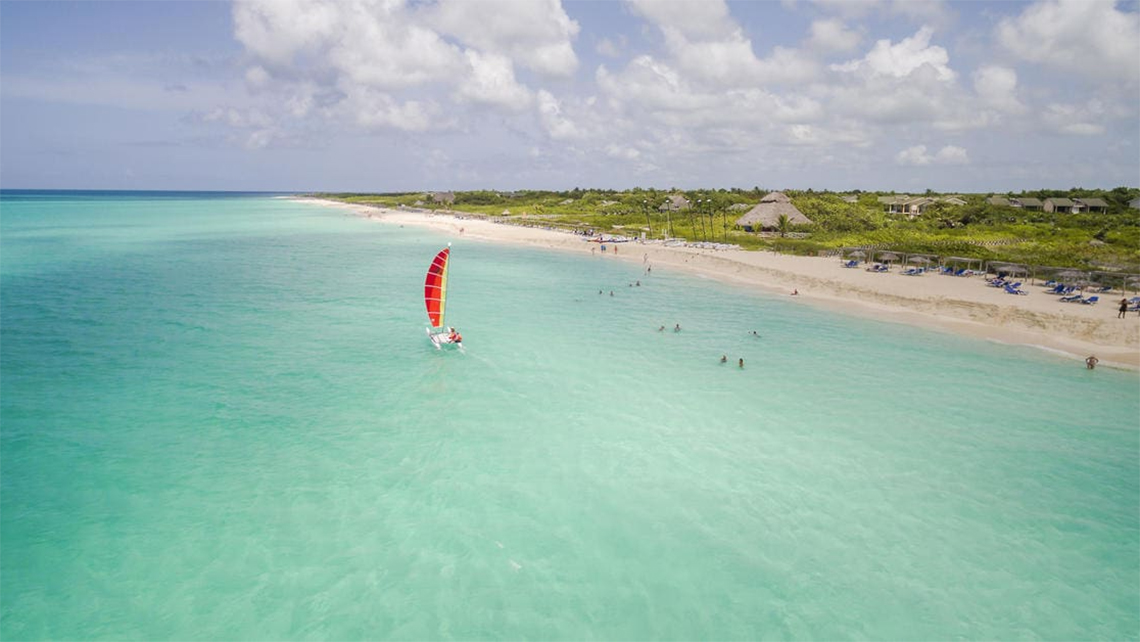 This is the beach at Cayo Santa Maria, north of the central province of Villa Clara. It's simply stunning, and visitors cannot fail to be taken aback at its natural beauty.
The water is almost transparent and the sand is so fine, it's like white powder instead of sand. Palm trees line the beach offering shade and there's the odd wicker beach hut every few hundred yards.
"Cayo Santa Maria has white sand, steep coasts, it just has it all. These are the beaches that travellers dream of throughout the year." - TripAdvisor review of Cayo Santa Maria Beach
If it's total relaxation you seek from Cuba, then this is the place to find it. Cayo Santa Maria Beach is totally unspoilt in any way, and as another review states:
"Incredibly fine white sand that feels like flour, tranquil water, and a nice little breeze... this place is paradise. Some days, you can see fish swimming around or even dolphins from close distance." - TripAdvisor review of Cayo Santa Maria Beach
Varadero Beach, winning accolades everywhere
Varadero Beach isn't exactly a stranger to winning prizes and scooping accolades either. Many of the all-inclusive resorts and hotels in the town of Varadero are 5-star luxury properties that win accommodation awards, and Melia along with Iberostar, two of the finest hotel chains anywhere, are prevalent in the area.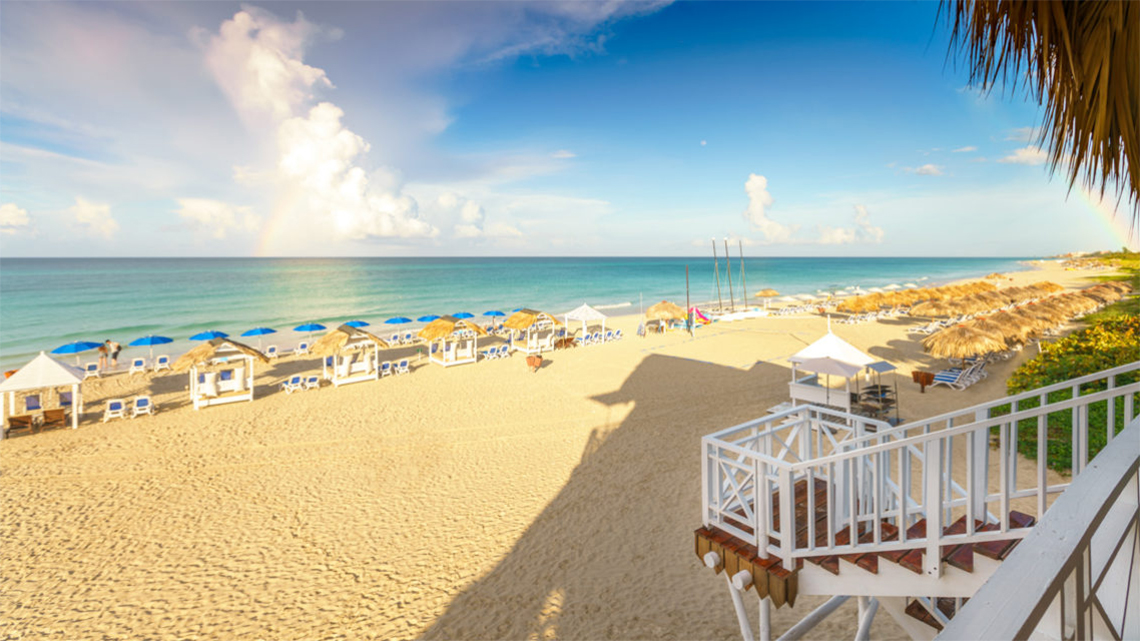 So, once again, it's not a huge surprise that the famous beach in Varadero was ranked 12th among the 25 best beaches in the world, according to the opinion of millions of travellers around the world.
One particular review of Varadero Beach indicated the following:
"Varadero beach has a picture postcard landscape, fine sand, and the bluest water I've ever seen." - TripAdvisor review of Varadero Beach
Bearing in mind the location of these two award-winning beaches, Cuba offers an increasing number of flight routes to airports at Varadero (VRA), Santa Clara (SNU), and the Cuban northeast, as well as the capital city Havana (HAV), and second city Holguin (HOG).
Two very popular beaches - but that's not all!
This news that two Cuban beaches appear in the list of 25 best beaches in the world will only further convince holidaymakers that Cuba is the perfect destination this Winter and Spring!
And if beaches are your thing, then remember that Cuba is a very long archipelago with hundreds of amazing beaches. Fine examples like Playa Pilar, Playas del Este, and Cayo Jutias are some examples that spring to mind, all of them open and waiting for travellers to arrive and enjoy them!
What's more, don't forget that Havana, iconic city and beating heart of the nation, is located near Varadero to easily allow you to combine the relaxation of a few days on the fine white sands of Varadero Beach, with some pulsating nights in the bars and restaurants of Havana.
This mix of two very different travel experiences makes it feel like two holidays in one single trip!