---
An article published by USA Today recommends Cuba amongst its "10Best" places to visit. In the feature, travel expert Dave Stamboulis sings his praises to Cuba and reviews some of its most attractive travel destinations. USA Today 10 Best collects and publishes independent, unbiased travel advice from all over the world. Read on and find out why!
Cuba: An island that truly has it all
Travel expert Dave Stamboulis has written an article detailing how Cuba should be on every traveller's wish list as a place to visit. After all, this island in the Caribbean has something for every type of traveller.
Yes, there are long, white sandy beaches and crystalline azure seas. With over 3,500 miles of coastline bordered by the Atlantic on the north and the Caribbean on the south, Cuba's beaches are legendary.
Yes, there's also the famous colourful colonial architecture you've seen in magazines, with 1950s American classic cars rolling past outside. Cuba's cities are made up of a combination of Spanish colonial architecture, Baroque, Moorish, and modernist Deco from the 1920s. The result is the charming chic that exudes from places like Havana, Trinidad, Santiago de Cuba, and Cienfuegos today.
Then there's the rum. Rum is to Cuba what sake is to Japan or champagne is to France. It is much more than simply a popular Cuban drink - it is part of the nation's cultural identity and runs through the veins of Cuba's history and economy.
Sure, there's the music too. For a relatively small country with a population of just 11 million people, Cuba has always punched far above its weight with its music. Music genres invented in Cuba include "Cubano", a mix of Spanish and African influences. Other genres are rumba, bolero, nueva trova, and timba.
But there's more. Cuba has no fewer than nine UNESCO World Heritage sites, each one unique, remarkable and beautiful. From Vinales, possibly one of the most beautiful places on Earth, to picturesque Trinidad, a remarkably well-preserved colonial city that takes your breath away.
There's the flora and fauna not found anywhere else on the planet. The "zunzuncito" (bee hummingbird), native to Cuba is the smallest bird in the world. The Cuban crocodile is found only in Cuba. Cuba has over 100 species of palm trees, 90 of which are endemic. Cuba has over 350 bird species, 24 of which are indigenous. Of Cuba's 121 reptile species, 103 are native to Cuba.
Do you see? This is an island that has it all - something for everyone. So what does the USA Today article state about this island, known as "the pearl of the Caribbean"?
What places does USA Today recommend you to visit in Cuba?
Havana - The City of Columns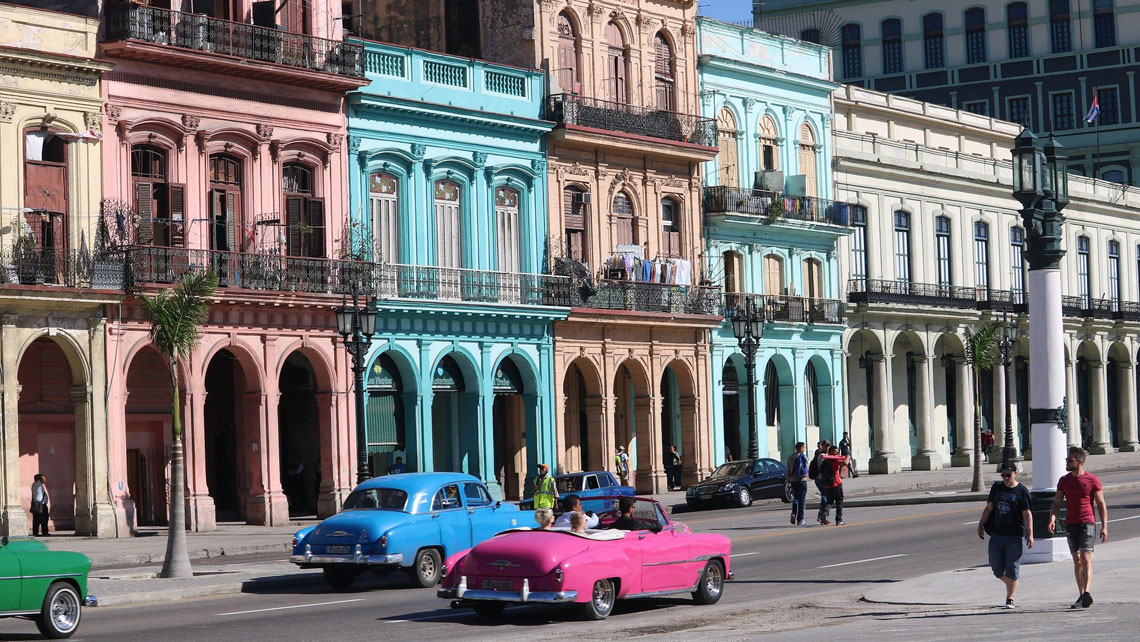 Known as "The City of Columns", Havana suits its moniker. It's impossible to walk around and not be taken aback by the glorious colonial architecture. Aside from the beauty here, Havana is known as one of the most atmospheric cities in the Americas - a mixture of charm, splendour, fun, chic, and nostalgia.
"Havana entices with a mix of crumbling Colonial and Neoclassical architecture, streets mostly devoid of traffic other than the 1950s vintage cars and an aura of days gone by." - Dave Stamboulis, USA Today
The USA Today article specifically mentions visiting the magnificent Malecon - an esplanade that runs along the ocean. In the late afternoon, thousands of habaneros come out to relax and hang out together, chatting about the day just gone.
"Malecon is a great place to make local acquaintances, enjoy the beautiful cityscapes and watch the sunset. Often called the 'world's longest sofa' for its social atmosphere, it also serves as a seawall against the massive waves that beat up against the city." - Dave Stamboulis, USA Today
Stamboulis also mentions how staying at "casas particulares" is a "must". They are easily found, often in beautiful old homes around Havana, with balconies, great views and authentic hospitality.
"'Casa particular' is the term for private family accommodation, in which tourists can stay, not only to satisfy the "Support of the Cuban People" requirement, but also to experience a local slice of life. You can get off a bus anywhere on the island and find a house with a 'casa particular' sign, but there are also now plenty of dedicated websites where you can book them in advance." - Dave Stamboulis, USA Today
Vinales: Escaping to a natural paradise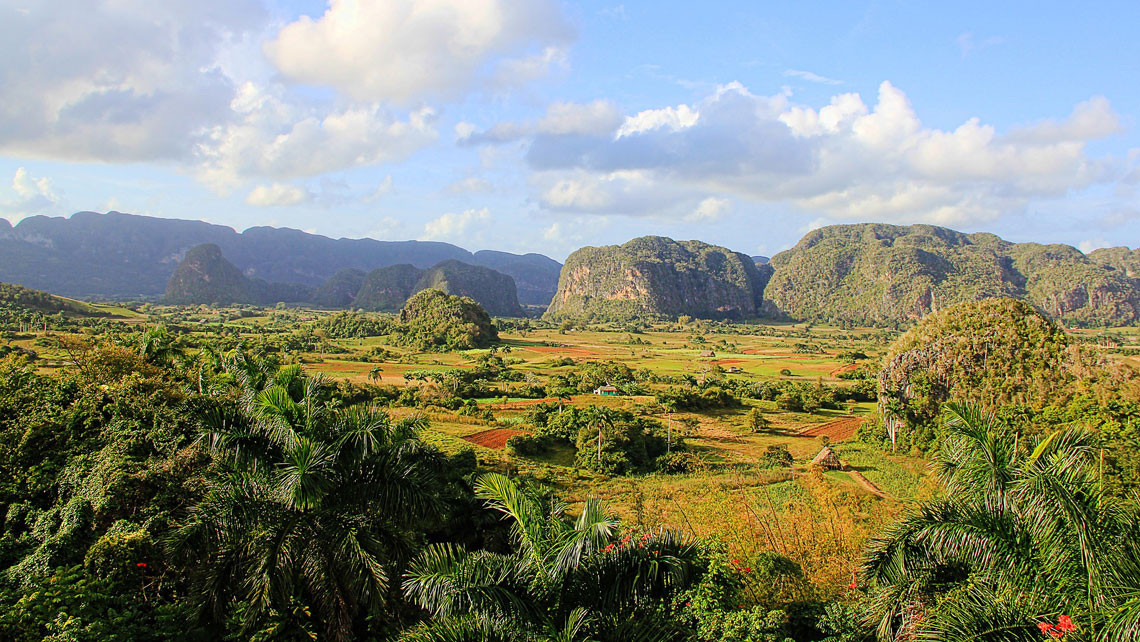 Vinales shows rural Cuba at its jaw-dropping best. This is a "bucket-list" location that should feature on any serious traveller's list of places to visit.
There are loads of casas particulares to aid your visit, as it's best to stay here for a few days to soak up the atmosphere. The locals travel around on oxen or mules, and agricultural technology hasn't changed in centuries. Surrounded by mountains, it's here where Cuba's main tobacco plantations are, amongst working farms you can choose to stay on.
What's more, it's a delight for walkers, ramblers, and hikers. The staggering, verdant scenery goes beyond picturesque.
"Find your own routes and wander amongst the magnificent karst formations, red soil plantations and pastoral scenes. Vinales is also home to a pretty dramatic rock climbing scene which isn't overtly advertised, but come here and ask around. You'll find some of the Caribbean's most challenging routes, along with a community of avid climbers." - Dave Stamboulis, USA Today
Hitting the beaches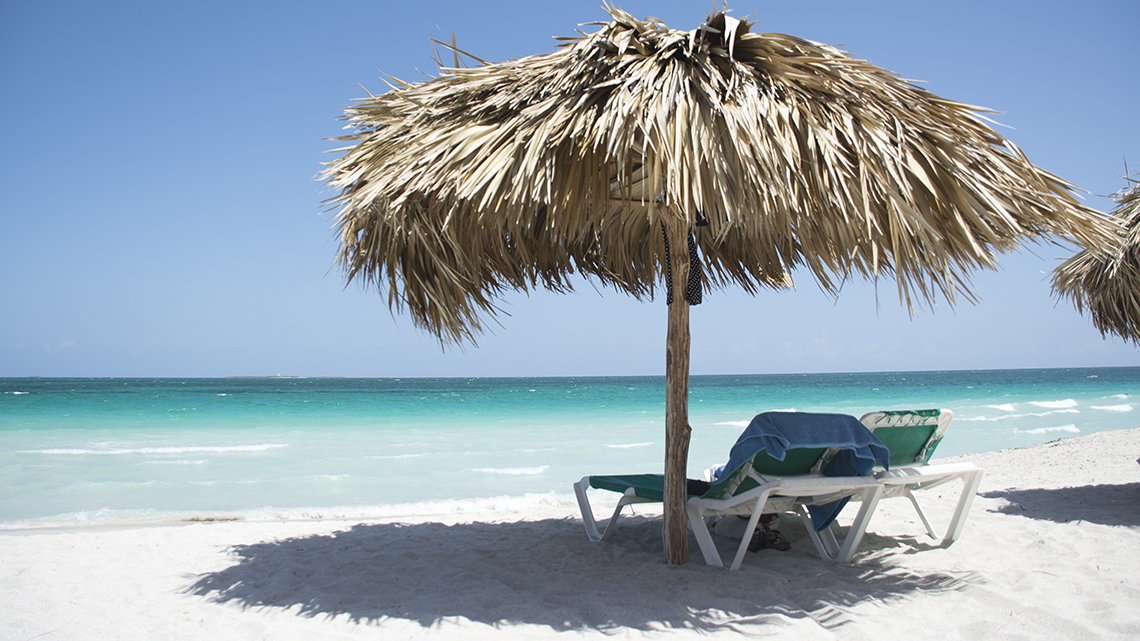 If it's sun, sea, and sand you're looking for, Cuba can provide some of the world's best beaches too. Not just content with being amongst the most beautiful in the Caribbean, TripAdvisor has listed some of Cuba's long stretches of white sand as some of the best on the planet.
As the USA Today article describes, Cayo Jutias is one of these such places. It's a small island connected to the mainland by a causeway, just a short drive from Vinales. It's easy to come over here for the day, sampling the fresh seafood and a few mojitos, soaking up some sun and then returning after sunset. Paradise!
Trinidad: Stepping back in time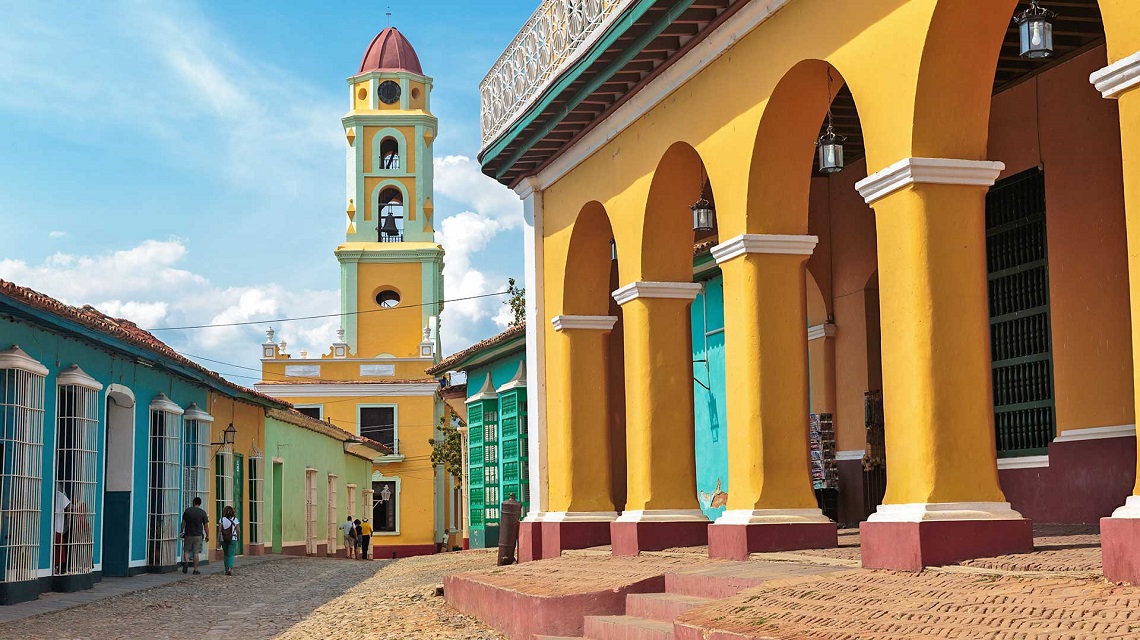 Trinidad is just one of the many UNESCO World Heritage Sites that Cuba boasts, and one of the best-preserved colonial cities in all the Americas.
"With lots of colourful colonial buildings gracing the atmospheric old town centre, cobblestone streets, horse carts for traffic and lovely old churches such as the St. Francis of Assisi Convent, it's easy to see why Trinidad allures so many. After Havana, this is Cuba's second most-visited city and should be a 'must' on any agenda." - Dave Stamboulis, USA Today
Seeing Trinidad is best done traditionally - riding a horse and carriage. Carriages are not only a good form of transportation and sightseeing, but also an excellent way to connect with the locals.
"Our driver gave us tips on where to find the best mojitos in town and showed off a few hidden spots we never would have found on our own."
Cienfuegos: The Pearl of the South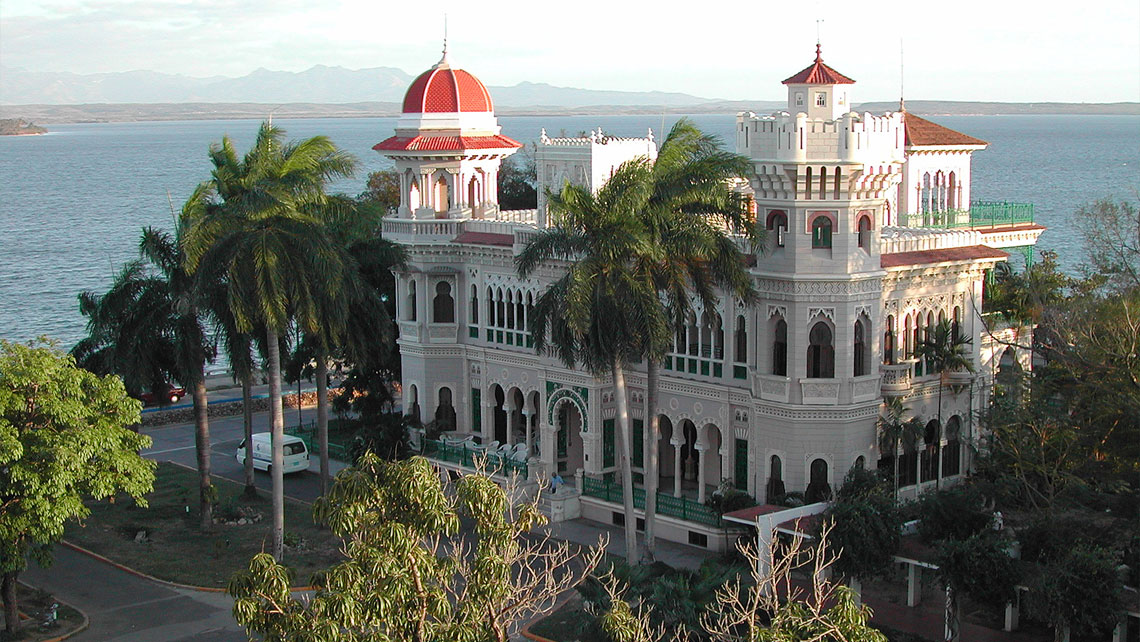 Cienfuegos is sometimes overlooked by tourists when visiting Cuba, but there is no other place in the Caribbean that contains such a remarkable cluster of Neoclassical structures.
Aside from being another of Cuba's UNESCO World Heritage Sites, Cienfuegos is a city with a fantastic history too. Described as the "best extant example of early 19th century Spanish Enlightenment implementation in urban planning", the city centre contains six buildings from 1819-50 and 327 buildings from 1851-1900.
What's more, the town square in the city centre, with its French-influenced architecture, is thought to be the most beautiful in Cuba.
There's no other place on Earth like Cuba
Many travel articles about Cuba simply scratch the surface about the island. Writers try in vain to cram in as many places to visit in the short time tourists may be there, never stopping to breathe in the essence of the island for long enough. Other guides will simply sell you Havana, or an all-inclusive resort in Varadero, and let you decide your own way.
"Whether you're coming here for the city's charm, the vintage rides, to stop by Hemingway's 'La Bodeguita' for a mojito, or to tour any of the famed Che Guevara or Fidel Castro historical sites, you will come away with a treasure trove of memories."
However, Cuba is an island that once seen, will stay with you forever. The people that know Cuba best are the ones that have dived in at the deep end and hiked its trails, talked to its friendly, open residents, dined out in the wonderful paladares, slept in the casas particulares, and watched the sunrise over the Malecon seawall with the taste of last night's rum still sweet in their mouths.
There's no other place on Earth like Cuba, and as USA Today confirms, it's overwhelmingly amongst the ten best places you'll ever visit.