---
Vogue Magazine has published a series of photographs of Margaux Hemingway, the iconic writer Ernest Hemingway's granddaughter, and the brief time she spent in Cuba. Read on and find out more about her trip following her grandfather's footsteps in 1978!
The old man and his granddaughter
Possible one of the most iconic writers in the English language, Ernest Hemingway's ties with the Caribbean island of Cuba are still as strong as the tide rolling in at the Malecon sea wall.
He became a fixture for over 20 years in Havana, staying in Cuba longer than many Americans dared after relations between Cuba and the United States began to deteriorate.
He fished extensively aboard his boat, Pilar, and enjoyed the island lifestyle, hanging out in Havana, and entertaining guests at Finca Vigia where he lived.
When not fishing or travelling, Hemingway wrote a great deal from his Cuban home. working for some time on what would become his most famous work, The Old Man and the Sea. Originally published in 1952 this famous novel garnered Hemingway a Pulitzer Prize in 1953 as well as the Nobel Prize in Literature in 1954.
Like grandfather like granddaughter
Vogue's photographs are all the more poignant as Margaux Hemingway, Ernest Hemingway's granddaughter was photographed by American photographer David Hume Kennerly at her grandfather's house in Cuba in 1978.
The resulting shots capture the unique atmosphere of Havana at the time, but they also capture a young woman who seems genuinely happy away from the troubled life she lived back home in the United States, plagued by highly publicised episodes of addiction and depression.
"Margaux Hemingway was the radiant incarnation of a breath-taking beauty, vibrant yet tormented by addictions."
The photos taken show various shots of Margaux at Finca Vigia where Ernest Hemingway lived and wrote, in front of a cigar factory in Havana, at the Tropicana Club, enjoying a cocktail at El Floridita Bar, posing in front of a bust of her grandfather, at La Bodeguita del Medio, and at José Marti Airport (HAV).
They're a refreshing look of a young woman, momentarily carefree, enjoying the liberty and beauty that spending time in Cuba provides any traveller.
Following Hemingway's footsteps in Cuba
For any modern traveller wishing to follow in Ernest Hemingway's footsteps, there are excursions that show some of the main places the great writer frequented.
Finca Vigia
Clearly, no tour would be complete without visiting Finca Vigia where Hemingway called home from 1939. He wrote perhaps his most famous novel here, For Whom The Bell Tolls in 1940, and the place still exudes the spirit of literature.
Much of the house has been preserved as Hemingway left it, and belongings like awards, magazines, musical instruments and cups are as he left them.
"Bottles of rum, a gramophone and music records of the time, keys to Cuban cities that were given to him in honour of his work, thousands of books that make up a unique library, fine porcelain, works of art and the typewriter from where he found inspiration are some of the relics of the master that we were able to enjoy."
Cojimar
A town east of Havana, this is where Hemingway met fisherman Gregorio Fuentes, his personal friend and skipper of his yacht Pilar. His anecdotes and with Fuentes and another fishing friend named Anselmo Hernández inspired the novel "The Old Man And The Sea".
A park overlooking the sea fittingly boasts a bronze bust of Hemingway, meaning his almost mythical presence in this little corner of the world will never be forgotten.
Out and about in Havana
Hemingway loved his time in this vibrant city - a place which seems to bustle with life and relax all at the same time.
From 1932 to 1939, Hemingway made room 511 at the Hotel Ambos Mundos his home, and nowadays that very room is a museum that tourists can visit, much like Finca Vigia where possessions and artefacts have been respectfully left just as Hemingway had them.
Just a few steps away is the emblematic La Bodeguita del Medio. It was here that Hemingway came to drink one of Cuba's national drinks, the mojito, with surprising frequency! It's said that he attended almost daily to drink as many mojitos as he fancied.
Similarly, at El Floridita bar where Margaux Hemingway was photographed, her grandfather used to spend hours drinking daiquiris he'd concocted himself, similar to mojitos, but with lemon, double rum and no sugar.
The sculptor Jose Villa Soberon has sculpted a life-size bronze statue at the very table where he used to sit and just next to his right hand, a glass remains, in honour of the great writer's devotion to sampling some of Cuba's national tipples.
Finally, travellers following in Hemingway's footsteps can visit the Hemingway Marina. It was here that he inaugurated several fishing tournaments which still bear his name.
The Marina and the International Yacht Club, which is also based there, still contribute to preserving the memory of Hemingway as he was a fervent lover of this island, the sea and its people. It was no accident that in his 1954 Nobel Prize acceptance speech, he stated:
"This is an award that belongs to Cuba, because my work was conceived and created in Cuba, where I am a citizen."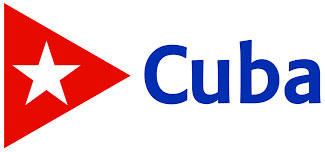 Produced in collaboration
with the Cuba Tourist Board.