---
Iberostar, the hotel provider behind some of Cuba's most resplendent hotels, is launching a new airline in spring 2021. Named "World 2 Fly", the airline will concentrate on flying to Cuba and other Caribbean destinations. Here are the details so far.
Iberostar is planning to launch a new airline called "World 2 Fly" in 2021, probably as soon as March or April. Its main focus will be Caribbean destinations, and they have confirmed that Cuba, Mexico and the Dominican Republic will be their top priorities. An Airbus A350 aircraft has already been contracted, and more are expected soon.
Iberostar has a total of 17 hotels in Cuba, all of which are regarded as having very high standards. These new flights will be well suited for those planning to stay at their hotels, but will also be handy for anyone in Europe wanting to visit Cuba. Whilst the flights will most likely depart directly from Madrid Airport (MAD) in Spain, it is probable that they will conveniently connect with various other European countries, including the UK.
The company has not yet indicated which cities in Cuba they will fly to, but with a rich cultural heritage and beautiful beaches located across the island, wherever they land will be well worth the journey.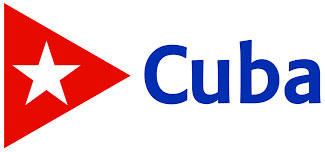 Produced in collaboration
with the Cuba Tourist Board.