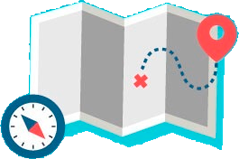 Food and drink
Food and drink
Food and drink
Food and Drink in Cuba - What do you need to know before travelling
Cuba is the land of hearty dinners, sweet treats and carefully crafted cocktails to make you feel good. Read on to find out more about Cuba's culinary offerings
In any tourist area, you'll find a host of familiar food options, such as pasta, pizza, burgers, steak and chips, chilli con carne etc. Traditional Cuban food is known as "comida criolla" (creole food). On many menus you'll come across "ropa vieja", a hearty stew made from shredded beef and vegetables, and served with rice.
With so much sea, fresh fish is invariably on the menu, as are "croquetas", Cuban croquettes that are served as a starter, side dish or as a street food snack. Another quintessential Cuban dish is "yuca con mojo", cassava served with a citrus and garlic sauce. As with other countries in the region, rice and beans - mixed together or served separately - is very popular.
Cuban food differs from other cuisines in the Caribbean in that the food is rarely spicy. Cuban dishes almost never have any chillies, except for a heatless variety known as "aji cachucha", and aside from a pinch of cumin, spices are not used in abundance.
If you have a sweet tooth, Cuba will not disappoint. As a country full of fresh tropical fruit and countless fields of sugar cane, deserts are aplenty. One particularly common sight on menus is a Cuban version of "flan", a bit like creme caramel. Fruit salads are often served as a dessert in touristy areas, though it is more common in Cuba to eat tropical fruits as breakfast.
Cuba has never had the culinary reputation of nearby Mexico or Jamaica, but in recent years the country has been gaining praise from foodies, especially in certain hotspots such as Havana, Varadero and Viñales. Acclaimed chefs have been moving back to the island and competition among the private restaurants or "paladares" has led to a food revolution on the island.
Another key development in recent years has been the rise of vegan cuisine in Cuba. Whilst it has yet to become a mainstream choice among Cubans themselves, visitors that prefer a plant-based diet will now find menus - and even a handful of vegetarian-only cafes and restaurants - that cater to their requirements.
Cuba has been famous for well over a century for its cocktails. Indeed, some of the most famous cocktails in the world were invented on the island, most notably mojitos, daiquiris and Cuba Libres. If cocktails are your thing, then Cuba is your seventh heaven!
If you're a teetotaller, Cuban bars usually have a wide range of non-alcoholic cocktails and drinks, including some that make good use of the country's fresh fruits. One particular favourite is "limonada", a freshly made lemonade, but instead of lemons its made with Cuban limes.
The two most prominent Cuban beers are Cristal and Bucanero. Cristal has a lighter taste and 4.5%ABV, whilst Buccanero has a stronger taste and packs a punch at 5.4%ABV.
Finally, don't forget to try some Cuban coffee. The country grows a lot of coffee beans, mostly of the arabica variety, which tend to be roasted dark and have a strong and sweet taste.