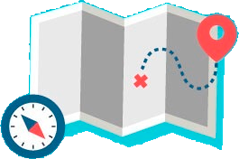 Requirements to visit Cuba
Requirements to visit Cuba
Requirements to visit Cuba
Visiting Cuba is not a major hassle for UK and EU passport holders, though you do need to obtain a 'Cuba Tourist Card' before entry. Read on for more information.
---
All UK and EU citizens need to have a passport that is valid for at least two months after their departure from Cuba. Additionally, UK and EU passport holders need to obtain a visa to travel to Cuba. This is officially known as a Cuba Tourist Card, though often referred to simply as a Cuba Tourist Visa. This is issued as a piece of paper with your name and other details on it. It is a physical document, so you cannot get it sent to you electronically.
You need to get hold of the Cuba Tourist Card in advance of your travel date, it cannot be done at a UK/EU airport. One way of obtaining it is by going to the Cuban Embassy in London, but this can be laborious, especially if you don't live anywhere near London. A much simpler, the hassle-free process is to do it online using Visa Cuba. This is the Cuba Tourist Board's official partner that has a proven track record of arranging the Cuba Tourist Card, even at short notice.
Your Cuba Tourist Card allows you to stay in Cuba for up to 30 days. If you decide to stay longer in Cuba, once you are in the country you can renew your tourist card for a further 30 days. When you arrive in Cuba you will be asked to give the details of the address where you initially intend to stay, so make sure you have this to hand. Technically, it is a requirement to have a flight out of Cuba booked too, and the airline may ask to see this ticket (printed or digital) before you fly. It is possible that you will be asked to show this when you arrive in Cuba as well.
Note, if you are flying to Cuba via the United States, then you need to get a separate Cuba Tourist Card at the airport in the US where you are changing flights. Unlike if you are flying from a UK/EU airport, in the US it does not need to be prearranged, instead you will be sold at the check-in desk of the US airport.