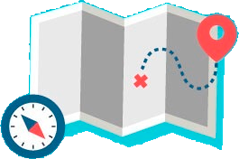 Tips
Tips
Tips
Few handy tips to better enjoy your trip to Cuba
Cuba offers visitors the prospect of the holiday of a lifetime. Here are a few tips to help you get the most of out of your time in this very special country.
Pack plenty of sun cream
The sun shines all year round in Cuba. Having a bottle of sun cream is therefore an invaluable asset. If you forget your sun cream and have already boarded the plane to Cuba, don't panic. Ask the staff in the hotels and they will direct you to somewhere that you can buy some. The main downside is that your options will be limited, prices will be higher and it may take a while. So, much better to pack some before you leave - and not in your hand luggage as it is a liquid!
Pack medication and sanitary products
Cuba is famed for its healthcare system. There are more doctors per head In Cuba than in almost any other country in the world. As a tourist, you are likely to be seen quickly, and receive a high level of care and expertise. Medical centres that cater to tourists tend to have pharmacies stocked with various necessities, but to be on the safe side it is much easier to reserve a small part of your suitcase for any medications that you take regularly back home. Additionally, pack any sanitary products you might need, such as tampons.
Relax and take it easy
For a variety of reasons, life in Cuba is generally lived at a more laidback pace compared to the UK. The plus side of this is the chance to truly let go and unwind during your holiday. The downside of this is that you might find yourself having to wait a bit longer for things that usually arrive instantly back home. As a tourist, you'll avoid most of the queues that are a regular part of life for Cubans, but some things might be unavoidable. For example, you might have to wait a bit longer than usual at the airport baggage carousel and could find that food and drinks orders take a while to arrive. But none of this really matters if you're relaxed!
Embrace Cuban culture
Cuba is unique. Its extraordinary history has made it an island full of idiosyncrasies. There is nowhere else on earth quite like Cuba, which means that for any visitor with a curious mind, Cuba will never disappoint. On almost every corner there is something intriguing. For first time visitors, it's sometimes a culture shock. But if you embrace Cuba's quirkiness, then you are in for the holiday of a lifetime.